About the labs
The Student Computer Labs are located on Level 1 of Building 17 on the Wollongong campus and provide students with access to email, web, applications software and printing.
In addition to these services, the teaching laboratories contain special purpose software for tutorials run by individual departments. When there are no tutorials scheduled, teaching laboratories may be used by any UOW student (please check the tutorial timetable available online or outside each lab).
Students must abide by the IT Acceptable Use Policy when accessing the labs. No food or drinks are permitted in the computer labs teaching rooms.
Opening hours
The Student Computer Labs are available 24/7 during session*:
Autumn session
25th February to 30th June 2019
Spring session
29th July to 24th November 2019
*Some changes due to Public Holidays as noted below. This is a "study-hall" arrangement, with access to self-service facilities and computers. Outside these dates, the Labs operate at the same time as the Student IT Service Desk.
IT staff are available at the Student IT Service Desk to assist with enquiries during their opening times.
Public holiday hours
Easter: Fri 19 April - Sun 21 April CLOSED
Open: Mon 22 April 10am - 8pm
ANZAC Day Open: Tue 25 April 10am - 8pm
Queen's Birthday Open: Mon 10 June 10am - 10pm
Labour Day Open: Mon 7 October 10am - 8pm
Christmas: Wed 25 - Tue 31 December CLOSED
Layout of the labs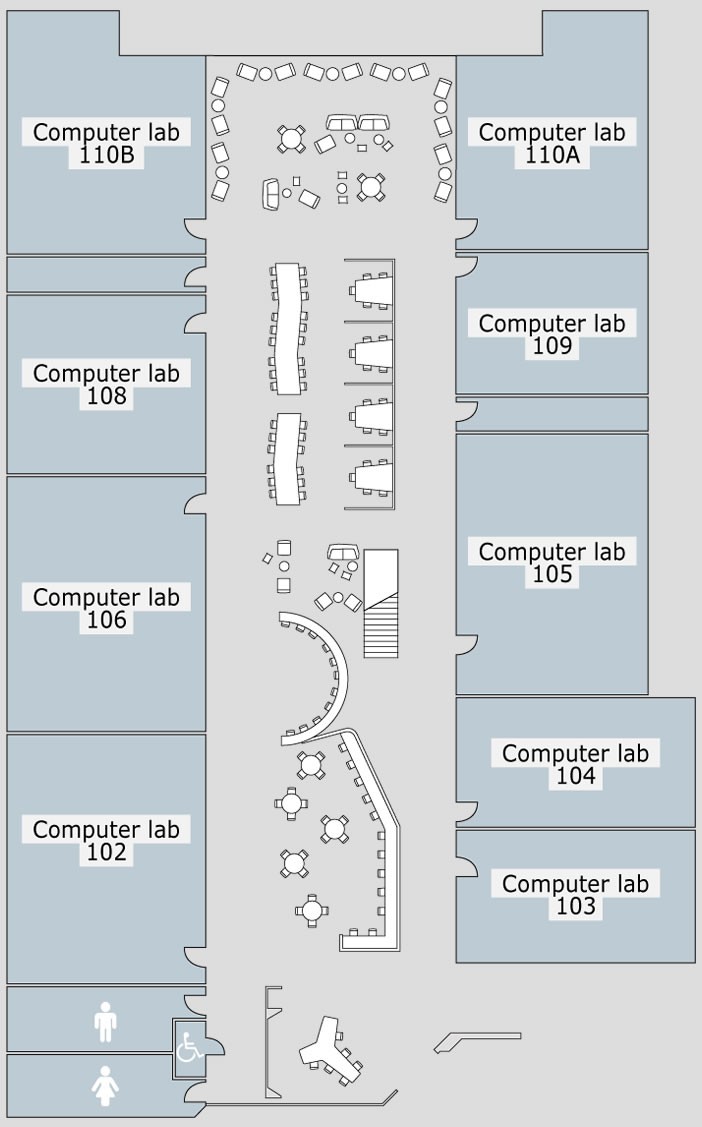 Need help?
On Campus and Online Students should contact the IT Service Desk on +61 2 4221 3000 or email student-accounts@uow.edu.au
Staff should contact the IT Service Desk on +61 2 4221 3000 (extension 3000) or log a ticket via the self-service portal
Staff & Students of international campuses should contact their local IT support
Visit us at Level 1, Building 17, Wollongong Campus