'Bush kids' welcomed to Wollongong for Woolyungah Summer Camp
UOW hosting Indigenous high school students from across the state for eye-opening university experience
---
For more than fifty kids from the bush, from towns as remote as Lightening Ridge and Broken Hill, spending the last few days in Wollongong has been a life-changing experience.
The University of Wollongong's (UOW) Woolyungah Indigenous Centre (WIC) held its Indigenous Regional Summer Camp, bringing together Aboriginal and Torres Strait Islander high school students from across the state to take part in campus life.
From Tuesday (12 December) to today (Friday 16 December), the participants have lived on campus in Kooloobong Village, spent time in the different teaching and learning spaces and lecture theatres, and explored the lifestyle of Wollongong, including a surfing lesson and a walk up Mt Djeera (Mt Keira).
The aim has been to show the students, who range from Year 9 to Year 12, what life at UOW can be like, and break down barriers that traditionally exist between First Nations people and higher education institutions.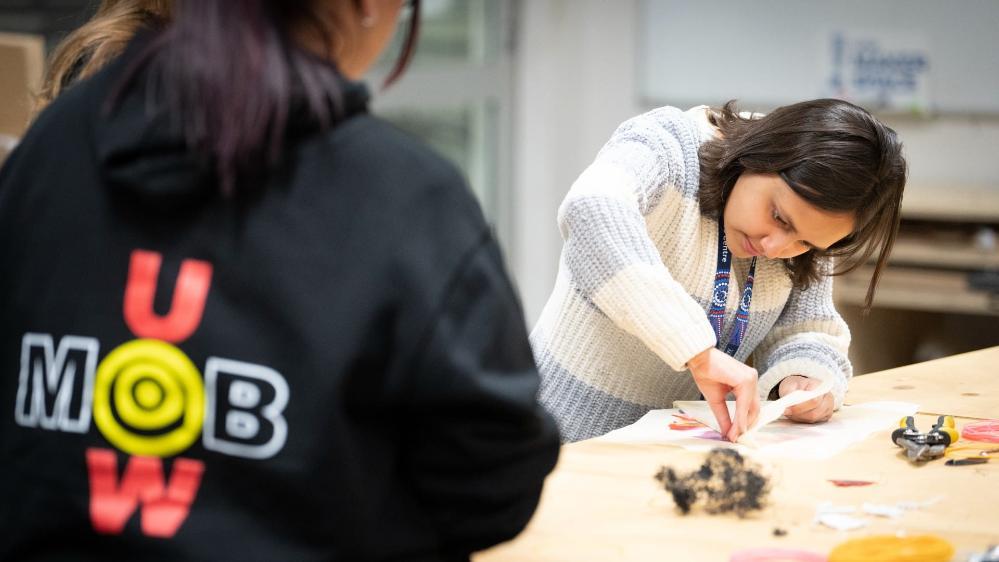 The students have come from towns such as Dubbo, Wagga Wagga, Broken Hill, Lightening Ridge, as well as the Far South Coast.
Jaymee Beveridge, Executive Director (Indigenous Strategy) at UOW and Director of Woolyungah Indigenous Centre, said the Summer Camp was eye opening for the young "bush kids".
"It is going to be a real culture shock for many of the students, a lot of whom have never been exposed to the coastline. For some of our students from Broken Hill, it is their first time on a plane.
"We are freshwater people here [on Dharawal Country], the students coming here are largely freshwater and bitter water people, so we have different ways of knowing and being and we are diverse in our cultural experiences.
"We are showing the students what university is like. There is no university in many remote areas, like Broken Hill, so for many of these students, this is their first exposure to a university. They are going to experience everything uni has to offer.
"This will truly be a life-changing and positively memorable experience as we show these students that university can be a place for them."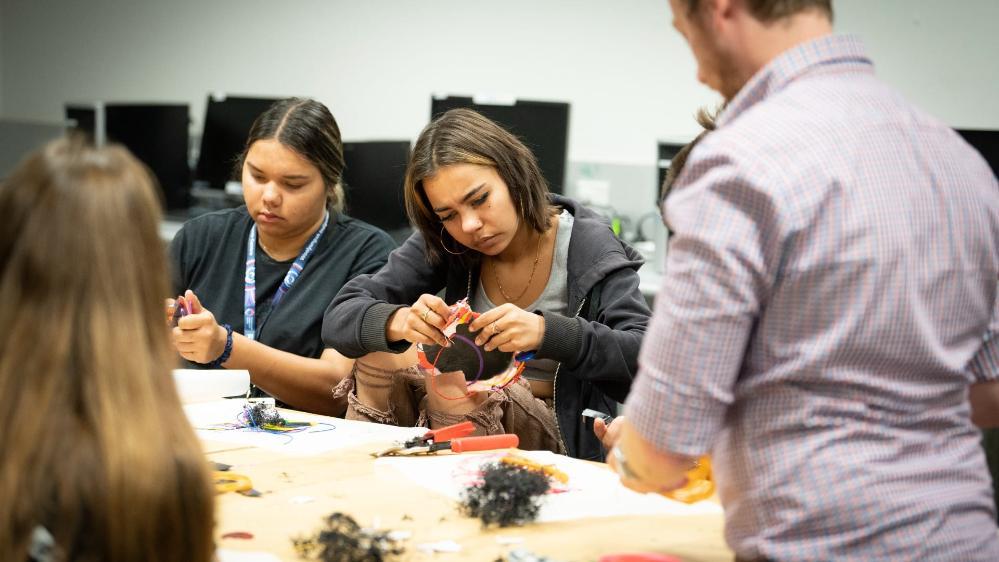 In addition to enjoying activities such as a visit to Science Space, beach volleyball and an outdoor movie night, the students took part in cultural activities with local elders, including bark painting, bush tucker tours and weaving, and academic taster sessions with UOW's Faculties and Schools. All activities were led by Woolyungah's student ambassadors.
Professor Patricia M. Davidson, UOW's Vice-Chancellor and President, said she was delighted to welcome the bush kids on campus and help to break down barriers to higher education.
"It's so exciting that UOW is hosting 50 future leaders from regional Indigenous communities. We are already seeing the impact Woolyungah Indigenous Centre has with our current students and our local high school students.
"The WIC team are successfully building aspirations of our First Nations young people. The Summer Camp will facilitate a memorable experience that connects these young people to Wollongong and UOW."