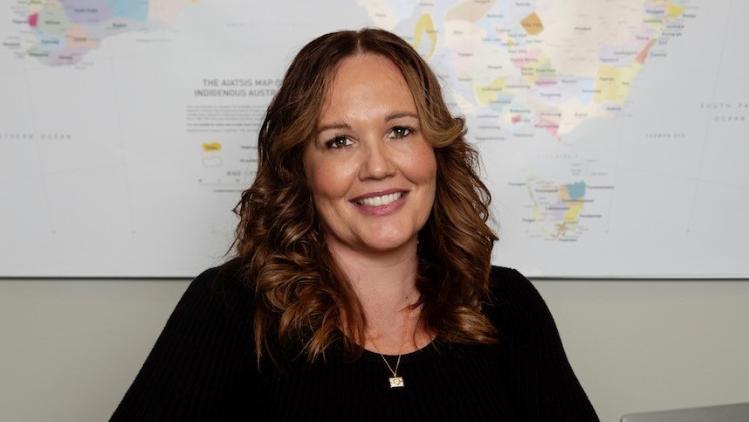 Jaymee Beveridge
Jaymee Beveridge is a proud Aboriginal woman from far north Queensland with family ties to the Torres Strait Islands and Palm Island. Jaymee embraces her mixed heritage, stating she is richer culturally for being jointly raised in a Greek and Indigenous Australian family environment.
Jaymee was appointed the Executive Director (Indigenous Strategy) in 2021 and has been the Director of Woolyungah Indigenous Centre at UOW since 2018. Jaymee has over 17 years' experience in the Australian public service sector, specialising in Community and Family Services. She has led and managed multi-disciplinary teams in the non-government and not for profit sector. Throughout her career, Jaymee has worked with the nation's most vulnerable, high needs and complex individuals and families.
Jaymee's expertise has been explicitly developed through her front-line work as a Family and Community Services Specialist. Initially working in a front line case management capacity, then moving into management roles within the Child Protection, Housing and Homelessness, Domestic Violence realm in the Illawarra and Shoalhaven areas of NSW. Jaymee has also taken on various project implementation and management roles focusing on introduction of Workforce Development Tools, capacity building in community organisations and NSW Sector Reforms. Jaymee continues to contribute to the community services sector in her Advisory role to the NSW Department of Community & Justice Aboriginal Advisory Committee.
Jaymee is currently completing her PhD at the University of Wollongong and her research interests include Understanding Lateral Violence in Australian Workplaces, Creating Culturally Safe Higher Education Environments, Work Integrated Learning for Indigenous Students in Higher Education and Impact of Trauma – Transgenerational and Environment catastrophes.

Support staff contact:

Leann Hartley
Administrative Officer to the Executive Director (Indigenous Strategy)
Ph: +61 2 4221 3942
email: leann@uow.edu.au