Security telephones are easy to identify and are found in strategic locations external to buildings. They have blue lights fitted for night time location.
Security telephones are provided to enable people to:
Call for assistance from Security.

Contact Emergency Services.

Arrange safe transport through the local taxi company.

Seek motor vehicle breakdown service through the NRMA.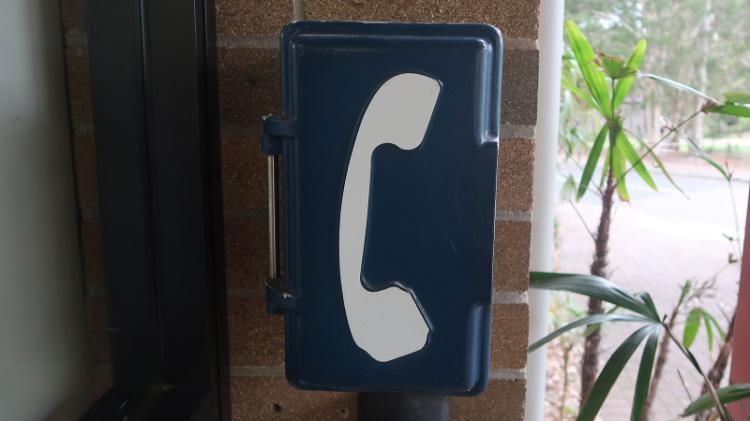 Image: Security telephone

Security telephones enable direct contact to the following services (with this directory appearing at each telephone location):
Dial 1 Emergencies Only – University Security Ext: 4900
Dial 2 Emergency Services '000' Police/Fire/Ambulance
Dial 3 University Security – Safety Escorts, Assistance or enquiries, Ext: 4555
Dial 4 Wollongong Taxi Service
Dial 6 NRMA Road Service
Dial 7 Fire Control Room – For use by Security and Fire Brigade only
Dial 8 Police Assistance Line (PAL) 131 444
Dial 9 Parking Attendant 7:30am – 4:00pm - Monday to Friday
Location of Security telephones
Use the UOW campus interactive map to find the location of the security telephones at Wollongong Campus.