How mentoring programs are supporting international students
Students share their experience of how mentors are supporting their academic journey
---
Being accepted into a foreign university is one of the best feelings for students starting their educational journey. It is a significant milestone for students willing to study abroad and explore a different part of the world.
Studying at an international institution brings many opportunities for students to explore different cultures, try new cuisines, gain work experience and even to learn about their own culture through the eyes of someone else.
The University of Wollongong (UOW) is home to 14,000 international students from over 90 countries.
Every student has their own unique story and personal experiences to share while they are studying abroad. For instance, the time they made their first international friend or when they joined a sports society and represented the University. It might be when they won an award or learnt a new language. These experiences are as meaningful as their academic performances at the University.
Sometimes, it can get a bit overwhelming for international students when there are so many opportunities available that students are not sure where to start or who to ask for help. It's quite natural for students to feel that way while they are adjusting to a new life.
To support international students, UOW offers peer mentor networks to guide them to the right support services, to introduce them to new people to make friendships, and to keep them connected. The peer mentor networks are run by students for students to provide them with a better welcoming experience in Australia.
Master of International Business student Heli Gandhi from India is in her first year, and it is her first time studying abroad. She joined the Business International Peer Mentor Network (BIPM) as a mentee when she arrived in Australia.
She said being an international student and having no personal or professional networks was the reason she joined BIPM.
"The education system here is entirely different in comparison to my home country, so I found it very difficult to understand the ways and means of getting the tasks done correctly. So, I guess it took me more than half of the trimester to figure out everything.
"Overall, this program is possibly the best help university could provide to international students seeking support and guidance," Ms Gandhi said.
When asked about her mentor, she said her guidance made a significant difference to her journey.
"I am glad to have enrolled in the student mentor program. I was assigned a mentor, and I will be very honest here, she is extremely helpful and possibly a greater friend than I could have ever imagined.
"My mentor, she is adorable! I am glad we share a good bond! I have asked her almost all the possible questions from best places around the city, how to get a job, how to figure out referencing structures, weekend getaways, better housing options et cetera. Her guidance made a significant difference. Even during these times, she has been checking up on me on a regular basis, and this makes me feel good," she said.
Ruby Blacka is a first year Bachelor of Commerce student and is currently a mentor at BIPM. She chose to become a mentor because she loved the idea that she could have a positive impact on someone.
"I have international friends, and it makes me really glad that a program like this is available to them. I mentor 10 students at the moment; they are all from China, originally studying in Wollongong but are not able to come to Australia due to Covid-19.
"A mentor can help in many different ways! We've been given heaps of resources, which equip us to help with many different situations in terms of pointing mentees in the right direction and taking steps to get help. A mentor can also just be a friend - someone to chat with, have a rant about how busy uni is, etc. We get it because we're going through the same stuff," she said.
Harsh Raichura, a second year Master of Professional Accounting student, has been mentoring international students for the past three trimesters. He said sharing his academic and personal experiences with students inspire him to make a difference in their lives.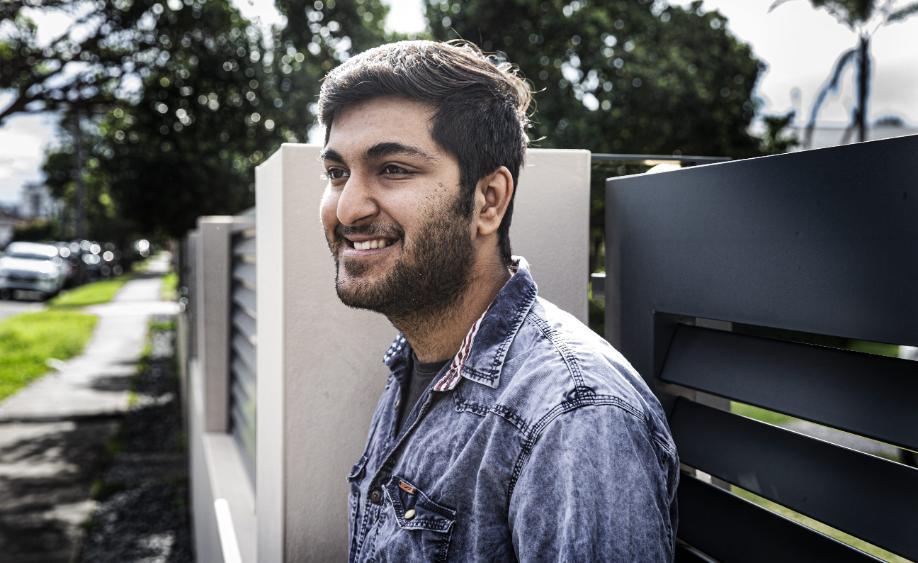 "The academic concerns of students revolve around the assignment the most, as it is a completely new experience for them. Moreover, they are keen to know about how to get their tutorial enrolments in place at the right time and preparation of midsession and final exams. After close observation, I could understand that international students are more stressed for their exams and assignments," Mr Raichura said.
Harsh decided to become a mentor to make a positive influence on students' life and pass on his knowledge when they need the most.
"In a lifetime we come across through many people, what matters is what impact you create into their minds, how positively you use your resources in helping them - and that's exactly what I am doing in this role - helping peers, building lasting relationships and creating a positive impact that would always be valued, that's THE IMPACT."
The Faculty of Engineering and Information Sciences at UOW also runs a mentor program for students. More information can be found here: https://www.uow.edu.au/student/uowx/get-involved/uowx-activities/eis-international-student-mentor.php
About Business International Peer Mentor Network:
The program involves mentors and their mentees meeting on campus throughout the session and catching up over a coffee The program partners experienced business students with international students, usually in their first session or trimester of study, to help them transition into studying at UOW. Mentors receive UOWx credits for their contribution towards BIPM. Currently the program has transitioned its student mentor program to the online world, due to the COVID-19 outbreak, and students connect via online channels such as WhatsApp, Messenger or WeChat to keep in touch.
The expressions of interest for mentees and mentors are now open for T3 and spring sessions, and students can apply here: https://www.uow.edu.au/business/current-students/student-resources/business-international-peer-mentoring/