September 5, 2022
Indigenous Literacy Day celebrations at UOW
Events celebrating stories, culture and languages
The University of Wollongong (UOW) will host a number of events and talks to celebrate Indigenous Literacy Day on Tuesday 6 September.
UOW has invited Thomas Mayor, a Torres Strait Islander man who lives on Larrakia Country in Darwin, to share his stories. He is a father of five children, a wharfie and a union official for the Maritime Union of Australia. He has tirelessly advocated for the proposals in the Uluru Statement from the Heart and is the author of four bestselling books.
His first book, Finding the Heart of the Nation: The journey of the Uluru Statement towards Voice, Treaty and Truth, tells his story, the story of the Uluru Statement and the stories of the remarkable people he met on his campaigning journey. A children's version, Finding Our Heart, was published in June 2020.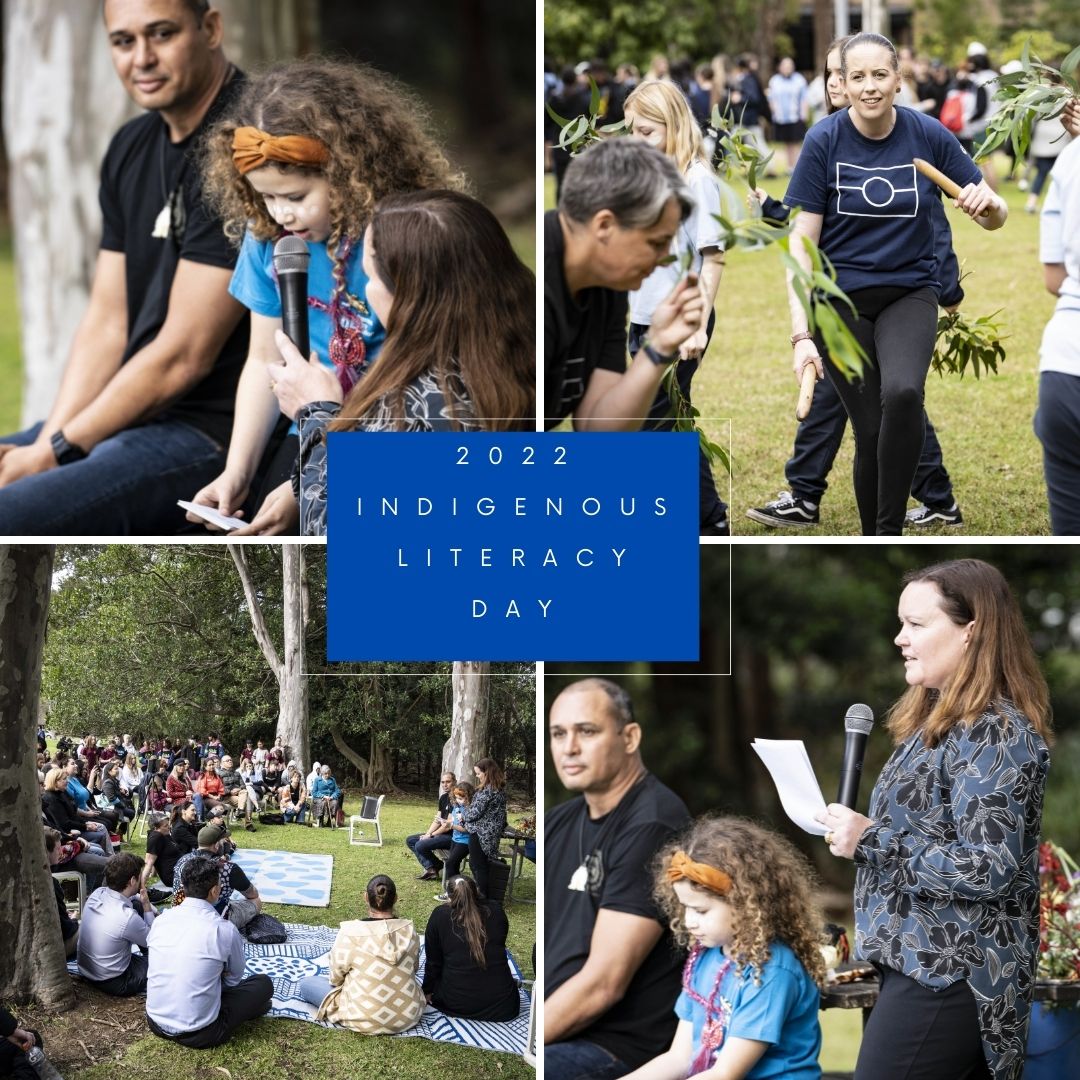 UOW Executive Director (Indigenous Strategy) Jaymee Beveridge highlighted the importance of Indigenous Literacy Day and said the event at UOW will bring the stories, language and culture together.
"Indigenous Literacy Day at UOW will bring together the beauty and celebration of the English written word, Aboriginal language, dance and storytelling by drawing on diverse, engaging and generous Aboriginal and Torres Strait Islander facilitators including Aunty Barb Nicholson, Thomas Mayor, Adam and Penelope Towney and Tammy Small," Ms Beveridge said.
"Local early care centres, primary schools, high schools and the UOW community will experience tailored interactive experiences that provide the opportunity to reposition the notion of literacy for everyone involved."
Wiradjuri and Palawa (Northeast Tasmania, Bay of Fires) girl Penelope Towney, now living on Dharawal country, has been learning her language and hopes to encourage us all to feel proud in culture and strong in spirit.
Penelope is one of Australia's youngest filmmakers, currently in Year 2 at Waniora Public School (Bulli). She will talk about her inspirations and achievements and read her favourite Indigenous story for children. Her debut short film, The Land We're On, was screened on NITV and was made so that fellow Australian students and their families can understand a little more about First Nations' culture through her eyes.
"I really love the platypus," Penelope said.
"My middle name Larila actually means platypus in Palawa Kani. So yeah, I'm Penelope Larila. Or Penelope Platypus.
"I also love the sand goanna, or googa. That is my Wiradjuri totem. I've seen them out bush before and I've followed their tracks."
She is a brand ambassador for Indigenous Literacy Foundation, a national charity working with Aboriginal and Torres Strait Islander remote communities across Australia.
Event details
Where: UOW Early Start Discovery Space (https://goo.gl/maps/Bx4gyro4eRZjpgRn6)
When: Tuesday 6 September
9:30am to 11:30am: Seashell sculpture with Discovery Space Educators, taking inspiration from Bidjigal artist and elder Esme Timbery to create sculptures from clay, seashells and other natural materials you can find in your garden.
10am: Storytime with Discovery Space Educators, reading Finding our Heart: A story on the Uluru Statement of the Heart.
11am: Join our special guest and proud Wiradjuri man Adam Towney who will be sharing Aboriginal stories, dance and language using Wiradjuri and Dhurga languages.
12pm: Join the incredible 9-year-old Penelope Towney who hails from Wiradjuri and Palawa Kani countries as she reads her favourite Indigenous story for children attending Early Start. https://www.youtube.com/watch?v=FxqqzM91pY0
1pm to 2pm: For all ages, Thomas Mayor will read from Finding our Heart, a story on the Uluru Statement of the Heart' at the spotted gums opposite Discovery Space, UOW campus.
Main Pic: Aunty Barb Nicholson, Thomas Mayor and Penelope Towney