UOW celebrates Pride Month with a purpose
UOW community celebrates a sense of belonging and acceptance
---
University of Wollongong (UOW) Vice-Chancellor, Professor Patricia M. Davidson has declared diversity and inclusion vital to UOW's success as the community comes together to celebrate Pride Month.
"Everyone around the world has the right to live and work in environments free from discrimination and persecution.
"It is important that every member of UOW community feels welcome and respected," Professor Davidson said.
"Diversity is an asset to any organisation as it correlates strongly to success and growth and is so much of the UOW story."
"Pride Month is a time to accept and celebrate our differences and promote a culture of respect at UOW and in the wider community, particularly for our gender, sex and sexuality diverse community.
"I am proud to be a part of UOW's vibrant and diverse culture that brings together people with different values, experiences and knowledge from across the globe so we all can learn from each other as we build collaborative relationships."
Diversity and Inclusion are core to the University's values, which help place UOW among the most respected research-intensive universities in the world.
UOW's policies and practices ensure everyone regardless of age, race, ethnicity, disability, colour, gender identity, sexual orientation, gender expression, marital or relationship status, or economic background feels welcome to study and work free from unlawful discrimination or harassment.
The network of the people, for the people:
The University's Ally Network provides a safe and respectful environment for people to raise issues, ask questions and share information within the gender, sex and sexuality diverse community.
Under the guidance of its Advisory Committee, the Ally Network supports a culture of diversity and promotes UOW as a leading university in gender, sex and sexuality equity.
Ally Network Chair, Dr Quah Ee Ling Sharon, has long been an advocate for multiple gender, sex and sexuality diverse people.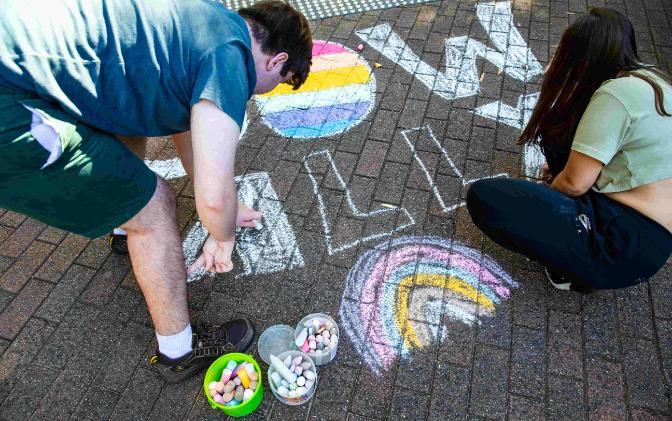 "June is Pride Month, which commemorates the history and celebrates the present and future of the gender, sex and sexuality diverse community," Dr Quah said.
"UOW's Ally Network aims to create a network of empathetic individuals who support and celebrate the gender, sex and sexuality diverse staff and students."
Dr Quah said anyone in the community can make a difference and help to increase the participation of people from all sexes through simple but effective measures.
"Whether you're a student or staff member, you can make a difference within your sphere of influence.
Whether you are having a lunch conversation, hanging out with friends, holding a work meeting or attending a class, be sensitive of language and behaviour that is disrespectful and alienating. Speak up and share your knowledge. Make a stand."
Stairs for purpose:
UOW is committed to providing a diverse, safe and collaborative teaching and learning environment.
The recently opened Rainbow Stairs outside the Arts building pays testament to UOW's strength in and commitment to diversity.
Each year, UOW community members come together to celebrate gender, sex and sexuality diverse people and highlight the significance of an inclusive, equitable and diverse community.
UOW Workforce Diversity Officer Kate Lindenau said the permanent rainbow stairs expressed community support and signified that UOW's culture.
"The rainbow stairs are a symbol of diversity and of the inclusive environment that the University offers, where everyone is welcome and has a place to work and study," Ms Lindenau said.
"We have already received positive feedback from the UOW community, and it shows the impact the stairs create among community members."
The University's Gender Identity and Affirmation Guideline provides a framework for supporting UOW community members irrespective of their gender identity and backgrounds.
Diversity recognised:
UOW has received many accolades for its efforts putting principles into practice to positively impact people's lives and makes a real difference.
For three consecutive years, the University has received a Bronze Award at the Australian Workplace Equality Index, a rigorous and evidence-based benchmarking index that annually assesses workplaces in the progress and impact of LGBTQ inclusion initiatives. The recognition is a reflection of UOW's strong practices and policies surrounding diversity.
UOW was also recognised by the Workplace and Gender Equality Agency (WGEA) and Employer of Choice for Gender Equality as one of Australia's most prominent organisations focused on gender equality in the workplace and providing support to UOW community members to achieve their career goals.
The University submits an annual compliance report to WGEA to meet its obligation under the Workplace Gender Equality Act 2012.
Last year, UOW Deputy Vice-Chancellor (Research and Innovation) announced the newly created Executive positions at UOW - Associate Deans for Equity, Diversity and Inclusion (AD EDI), for each faculty.
The new positions aim to create a more robust network to support people from diverse backgrounds across the university.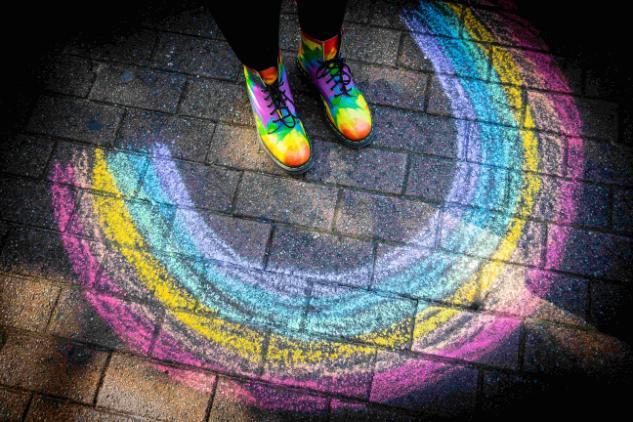 Professor Martin said Equity, Diversity and Inclusion (EDI) means everyone, regardless of their characteristics, has the same opportunities to thrive and to contribute. She also emphasised on the importance of EDI and the need to have training and policies in place.
"There is plenty of evidence to show that the best teams are diverse teams, the best outcomes are arrived at by seeking diverse voices. Our world faces enormous challenges - to overcome these challenges we need to call on the strongest teams – and that means the most diverse teams," Professor Martin said.