Goodwill Hunting: A unified effort to support UOW students
UOW staff and community members come together to donate household goods to students
---
The University of Wollongong's (UOW) long-running Goodwill Hunting event marks a decade of supporting students in need in 2022.
The annual event helps cash-strapped university students moving out of home for the first time and setting up new accommodation. Students can pick from thousands of donated household items for free.
Each year, UOW staff and community members come together to donate goods in huge quantities to support the worthy cause.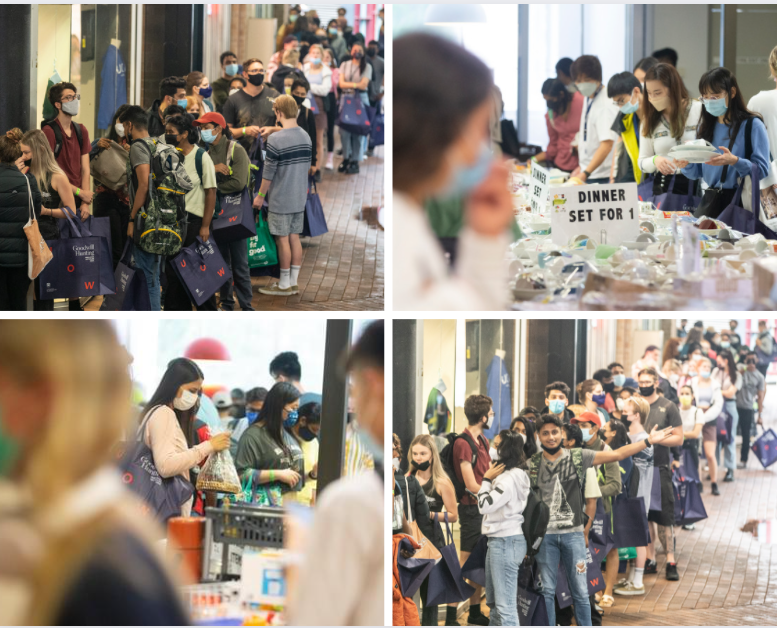 Heidi de Coster, one of the organisers of the event, said the event brings together a group of dedicated volunteers to support this massive initiative every year.
"The sheer quantity of the hundreds of plastic tubs, large carry bags and bread crates filled with people's kindness and generosity is overwhelming," she said.
"Not only do our wonderful UOW staff contribute so generously to the cause – we have over the years found many new community friends and organisations who have been extremely supportive of Goodwill Hunting.
"A special tribute must go to the small, core group of dedicated volunteers who give three months of their time every year to this mammoth initiative. This event would just not happen without their heroic commitment, ingenuity and sense of humour.
"Alongside our Goodwill Hunting volunteers, we also had a small, regular group of amazing Pulse student volunteers who have worked tirelessly with us over the past couple of months."
While it is hard to estimate the total value of the donated items due to the enormous amount of donations received, it is estimated that the total value of time invested by volunteers is close to $100,000.
The community and staff supported event started 10 years ago and is now a fixture on UOW's O-Week calendar for students.
Note:
1. The approximate value of time invested by volunteers has been further calculated and updated after the event concluded.