'You are part of the University's DNA' – UOW welcomes back international students
A happy welcome event at the campus as 20 international students return to Wollongong
---
To celebrate the arrival of the first flight of international students as part of the NSW International Student Arrivals Pilot Plan, on Thursday, 9 December, the University of Wollongong (UOW) organised a welcome event for the returnees to help them ease back into the campus life.
A small group (20 people) of international students from all over the world arrived in Australia on Monday, 6 December, and then spent 72 hours self-isolating in UOW accommodation. After rigorous COVID-19 testing, they could then participate in the meet and greet event in their honour.
UOW Vice-Chancellor Professor Patricia M. Davidson and Deputy Vice-Chancellor (Global Strategy) Professor Alex Frino welcomed the returnees back to Australia, UOW and the University's stunning Wollongong campus.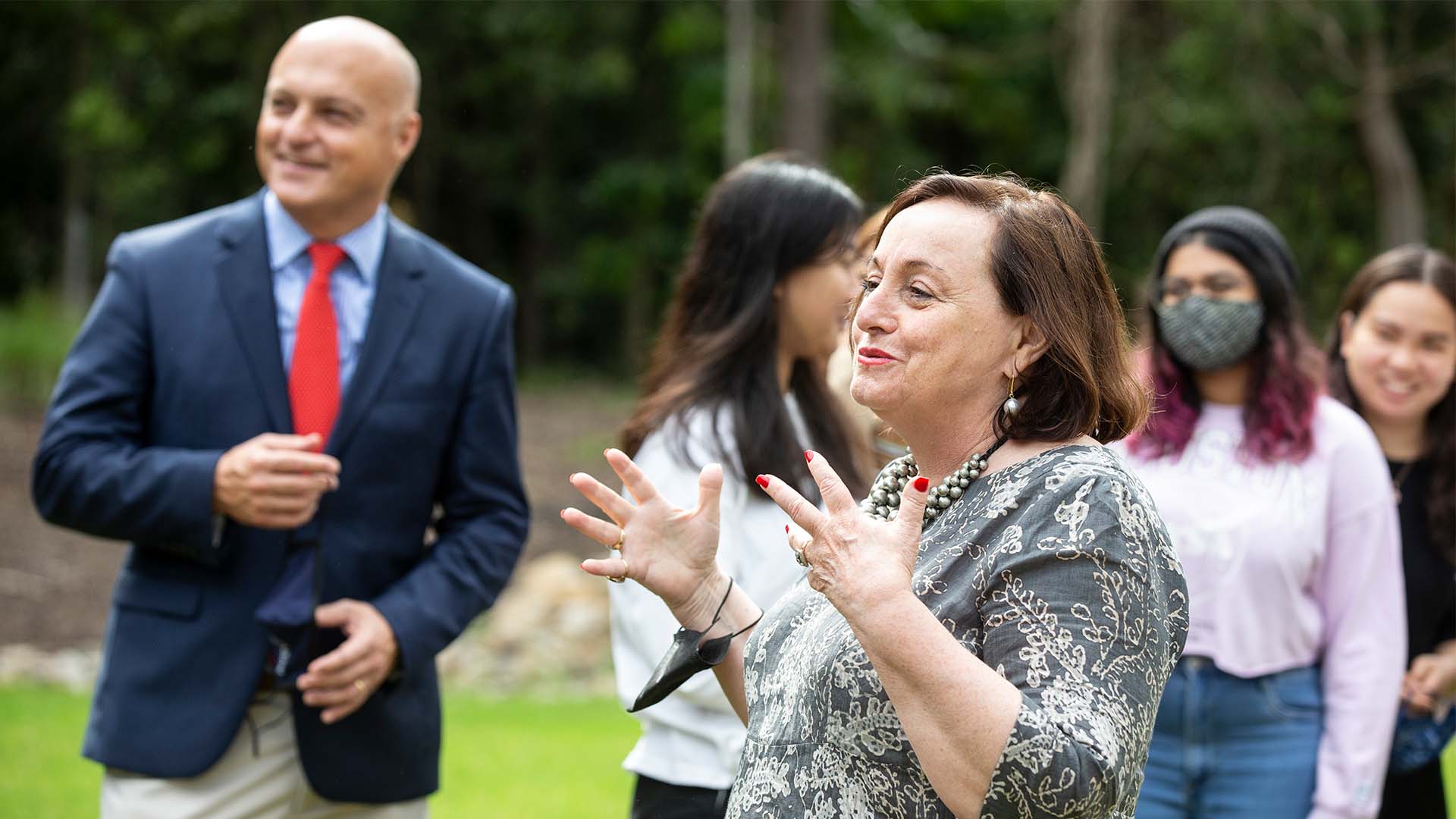 ---
Information for international students: Stay up-to-date with the latest information from the Study NSW website and UOW here: https://www.uow.edu.au/study/international/
---
"UOW certainly hasn't been the same without our international students here with us. For an institution that prides itself on its diversity and multicultural mix, we have dearly missed the various cultures, perspectives and friendly faces that our international students bring to UOW," Professor Davidson said to the students.
Professor Alex Frino reminded everyone that international students are an integral part of the University's DNA.
"UOW community spreads across the globe with campuses in Dubai, Hong Kong and Malaysia, as well as teaching partners in China and Singapore," Professor Frino said.
"You are all part of what makes UOW a global network, and we've been missing your presence in Australia for nearly two years."
To commemorate this occasion, a native Illawarra flame tree, one of the most spectacular and uniquely Australian tree species, was planted at the campus and marked with a red ribbon. Illawarra flame trees are endemic to the east coast of Australia, from southern coastal New South Wales north into Queensland.
"This tree is only a baby at the moment, but it will grow up to 35 metres tall. It will be seen for miles because of the beautiful red flowers it will have during the summer months," Professor Davidson said.
The students expressed their excitement at being back in Australia.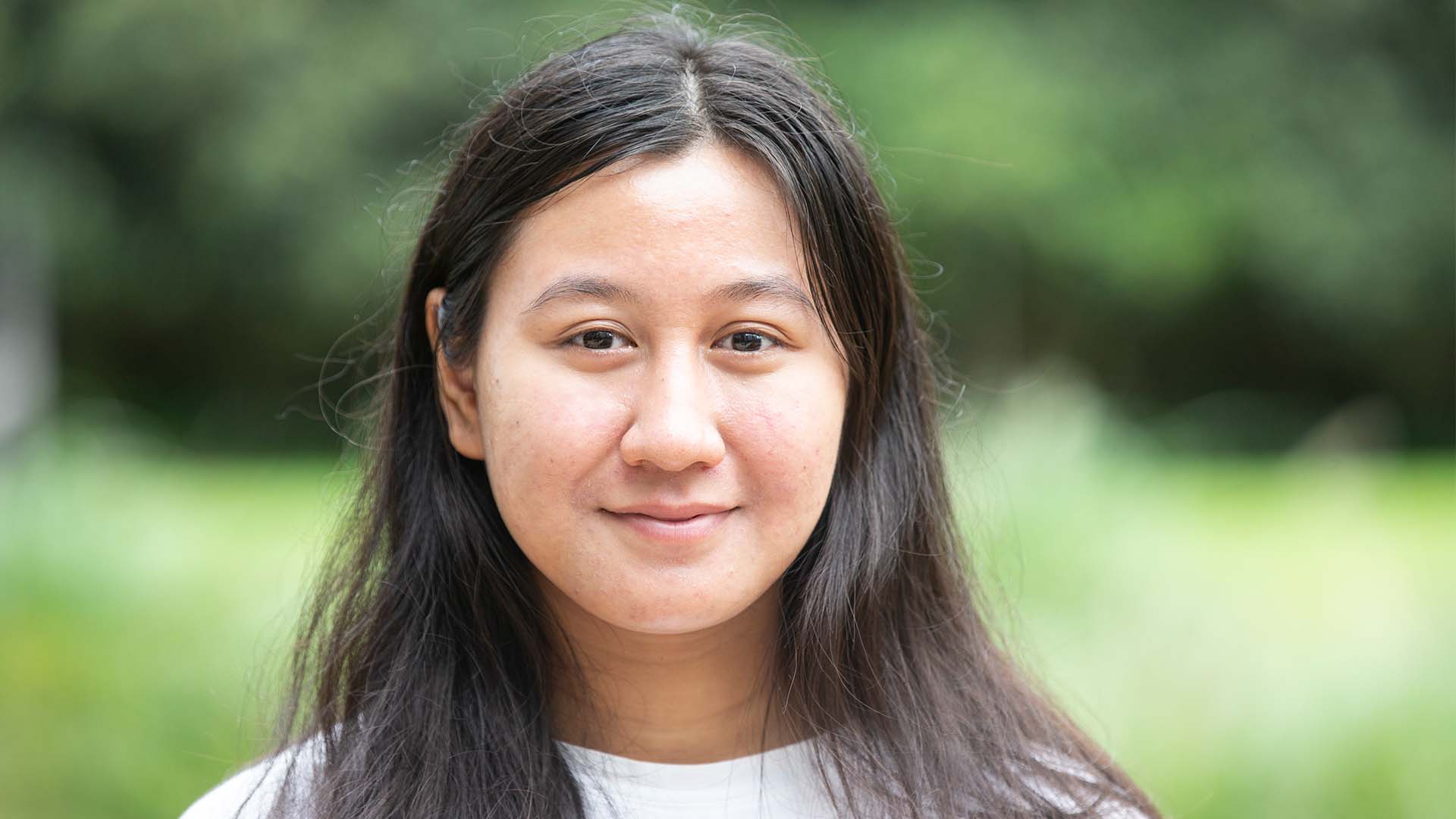 Ami Kesawa from Indonesia is in her third year of civil engineering degree at UOW. She came to Australia in 2019 and had her studying experience halted due to COVID-19.
"I went home to Indonesia in April 2020, thinking that I'd be back in two or three months, maybe half a year. I didn't even pack all my things," Ami said.
Now, after 18 months of studying online, she's happy to be back but she stays cautiously optimistic.
"I chose Australia because it is close to my home country. At the same time, I've grown to love Wollongong and UOW because it has a more relaxed vibe than some universities in the city. It's less crowded and mostly populated by students, so it has a friendly, tight-knit community," she added.
Another returnee is a 27-year-old Wil Hubbard from San Francisco, California, who will continue his medical degree with UOW Graduate Medicine. His story is unusual because, unlike some of his international colleagues, Wil has not set foot in Australia before.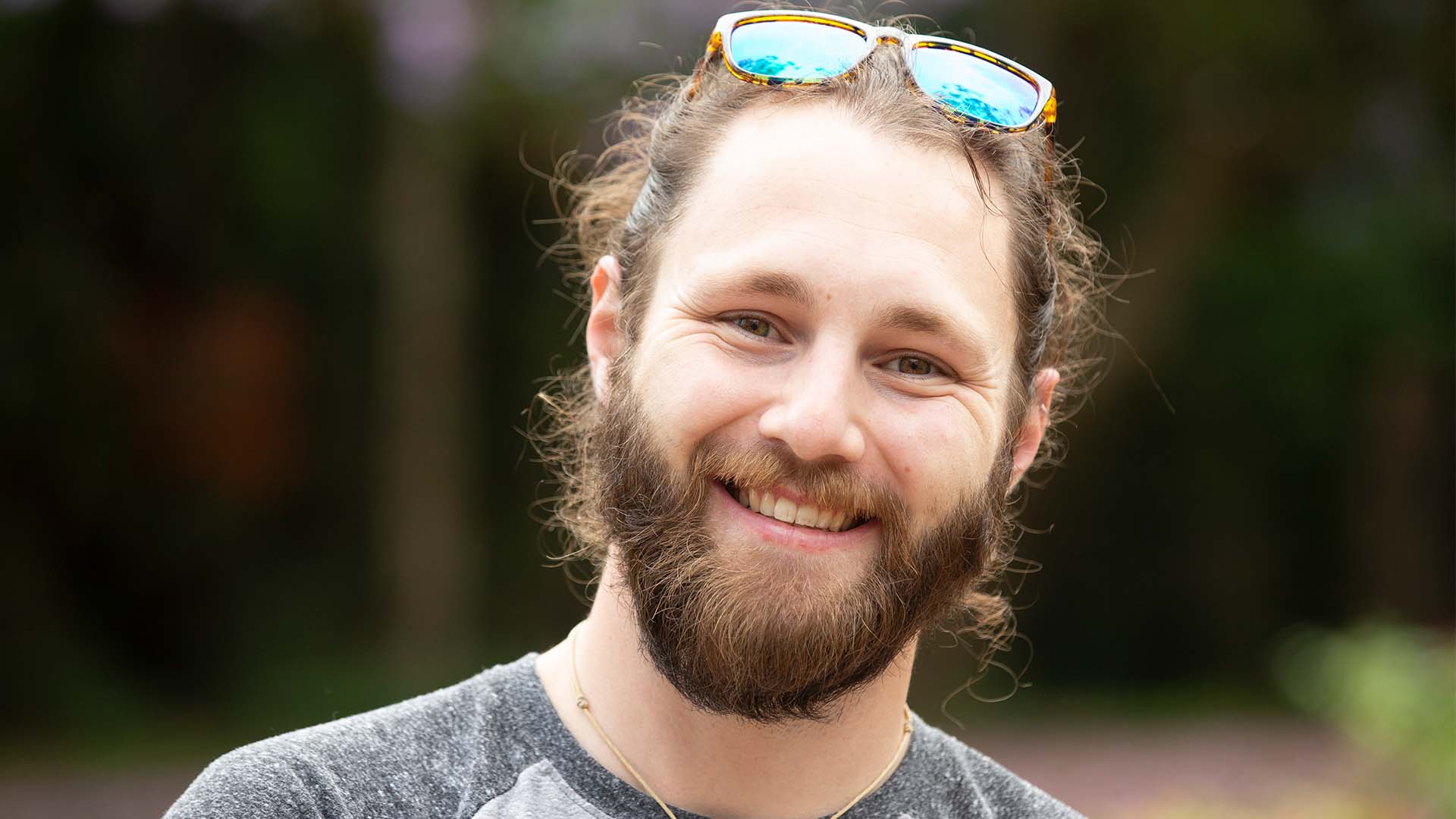 "I was accepted to study for a Doctor of Medicine degree in 2020, but soon after, the Australian borders closed, and I couldn't get a travel exemption. I was devastated and worried, but I had no other choice but to power on and start my studies online", Will explained.
Even though stressful, his digital experience was nothing short of amazing.
"All my worries dissipated thanks to the tremendous support of the Graduate Medicine staff and my classmates. Everyone helped so much, meeting with us weekly to ensure we were keeping up. Even my classmates reached out with invitations to study online with them," Wil said.
"I am immensely grateful to everyone I have worked with this last year while we started our medical education. Without their support, I'm not sure I would have been as successful or enthusiastic learning medicine online."