December 4, 2019
UOW students harness New Colombo Plan Study Program in New Caledonia
Students from the Faculties of Law, Humanities and the Arts (LHA) and Science, Medicine and Health (SMAH) flew to Noumea, the capital of New Caledonia.
Accompanied by their lecturers Dr Anu Bissoonauth-Bedford and Associate Professor Sibylle Schwab, the students were involved in a two week immersion in the language and culture course funded by the Australian government's New Colombo Plan mobility grant. A range of degrees were represented in the group from Biology to Law, Politics, Sustainable Development, History, Media and Communications.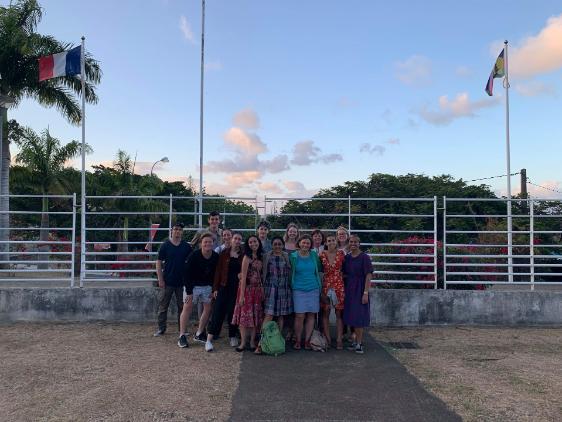 Students spent the first week studying French language at the University of New Caledonia (UNC), visited the aquarium that houses the oldest colony of corals thus outpacing Monaco and Waikiki aquariums. They were part of the Australian delegation who launched the opening white ribbon day at the Australian consulate on 22 November 2019.
Week two was dedicated to several cultural visits such as the iconic Tjibaou Cultural Centre, Maritime and World War II museums. Meanwhile, the students stayed with a traditional Kanak tribe at Ouipouin in the rainforest in the central La Foa region.
Week 3 will be spent at UOW where students will work in groups to consolidate and write their interdisciplinary research projects based on their international experience.

Thanks to the New Colombo Plan mobility grant funded by the Australian government, UOW students have been able to fully immerse themselves in French and New Caledonian culture, practise their French language skills and form friendships and connections within the local community.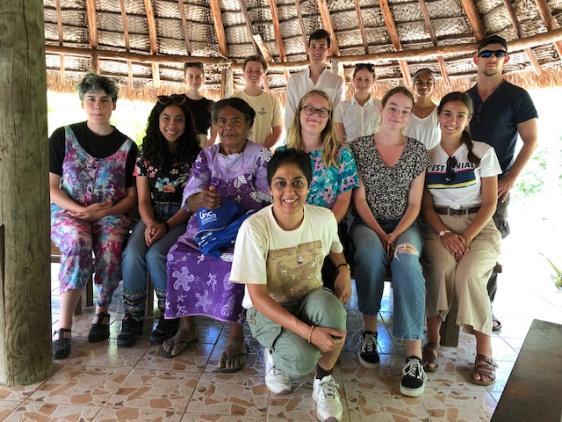 Studying French in a New Caledonian context has helped them understand the effects of colonialism on local populations in the Pacific region and the issues and challenges faced by a divided New Caledonia nation preparing its second referendum on self determination to be held in September 2020.