December 14, 2022
UOW future scholars begin their uni experience
Ambitious young people from the Illawarra celebrated at a Wollongong campus event
The sun shone brightly for the University of Wollongong's (UOW) future students and scholarship recipients yesterday (Tuesday 13 December), during a welcoming ceremony at the Wollongong campus.
UOW Vice-Chancellor and President Professor Patricia M. Davidson, together with senior academic staff, welcomed over 100 scholarship recipients, some of whom are among the top HSC performers, and congratulated them on their efforts and dedication to their studies.
"As a proud UOW graduate, I am very excited to welcome you here. You've made a great choice when you applied to our globally recognised and respected modern University. You will learn from exceptional teachers, actively involved in research and committed to teaching and learning. And you'll be challenged and inspired while you learn, with the freedom to follow your passions," Professor Davidson said.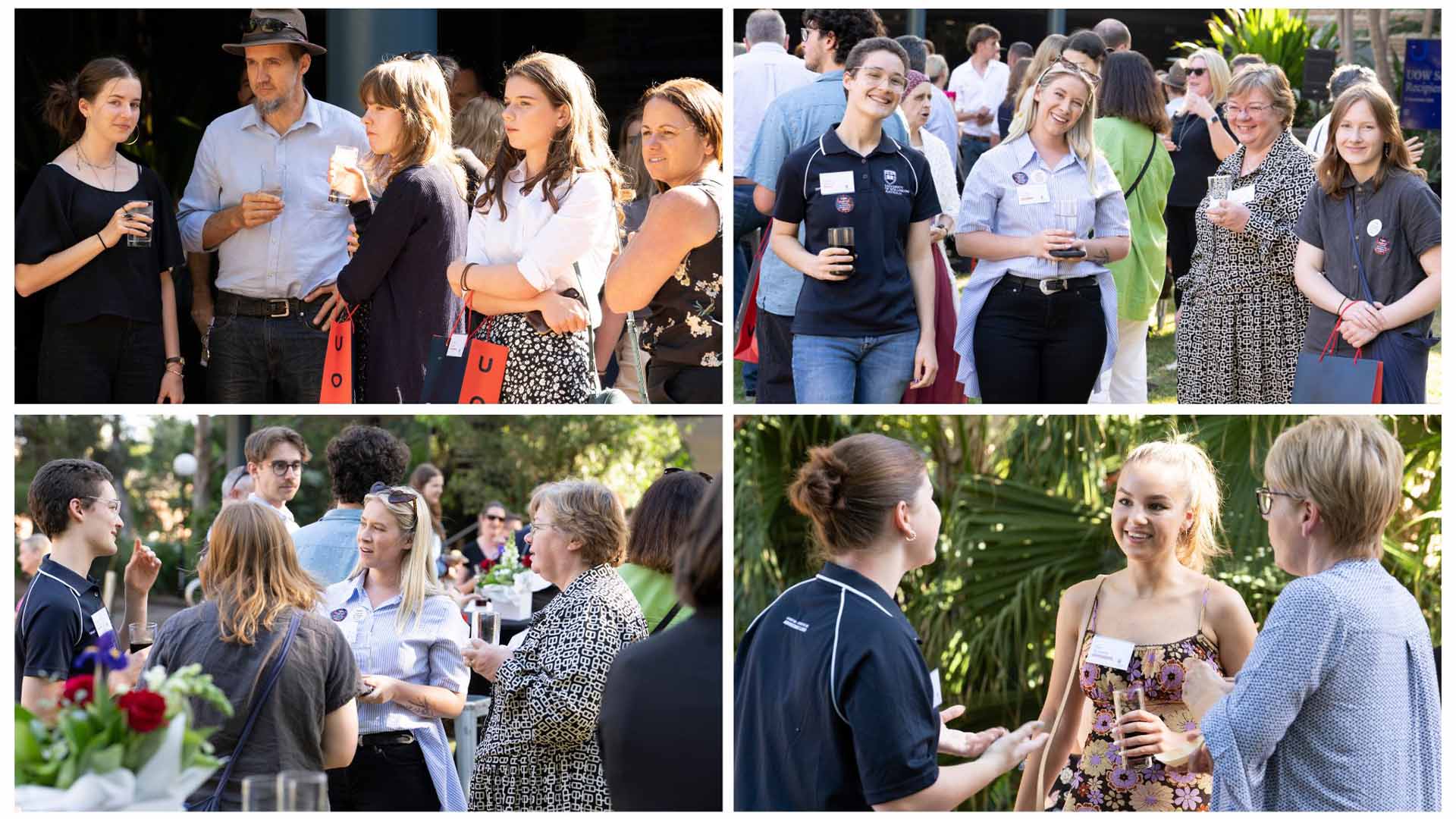 The Vice-Chancellor also shared her personal career journey, which has taken her all over the world, from working as a nurse at Wollongong Hospital to leadership roles at top universities in the United States and Australia.
"I am fortunate that my career has allowed me to travel the world, but more importantly, it helped me to make a difference. I believe that all of you can have a positive impact, and you absolutely will if you try your best and surround yourself with people who support and empower you," Professor Davidson added.
Jared Simonis, who is in his final year of a double degree at UOW, studying for a Bachelor of Laws and Bachelor of International Studies, shared his scholarship experiences with the audience.
Hailing from the small, rural town of Blayneyin Central West NSW, Jared completed his HSC in 2017, when he received two early admission offers from UOW.
"It was a huge relief, the type I'm sure many of you out there felt as well. And after the success of my early admission application, I decided to test my luck with some UOW scholarships," Jared said.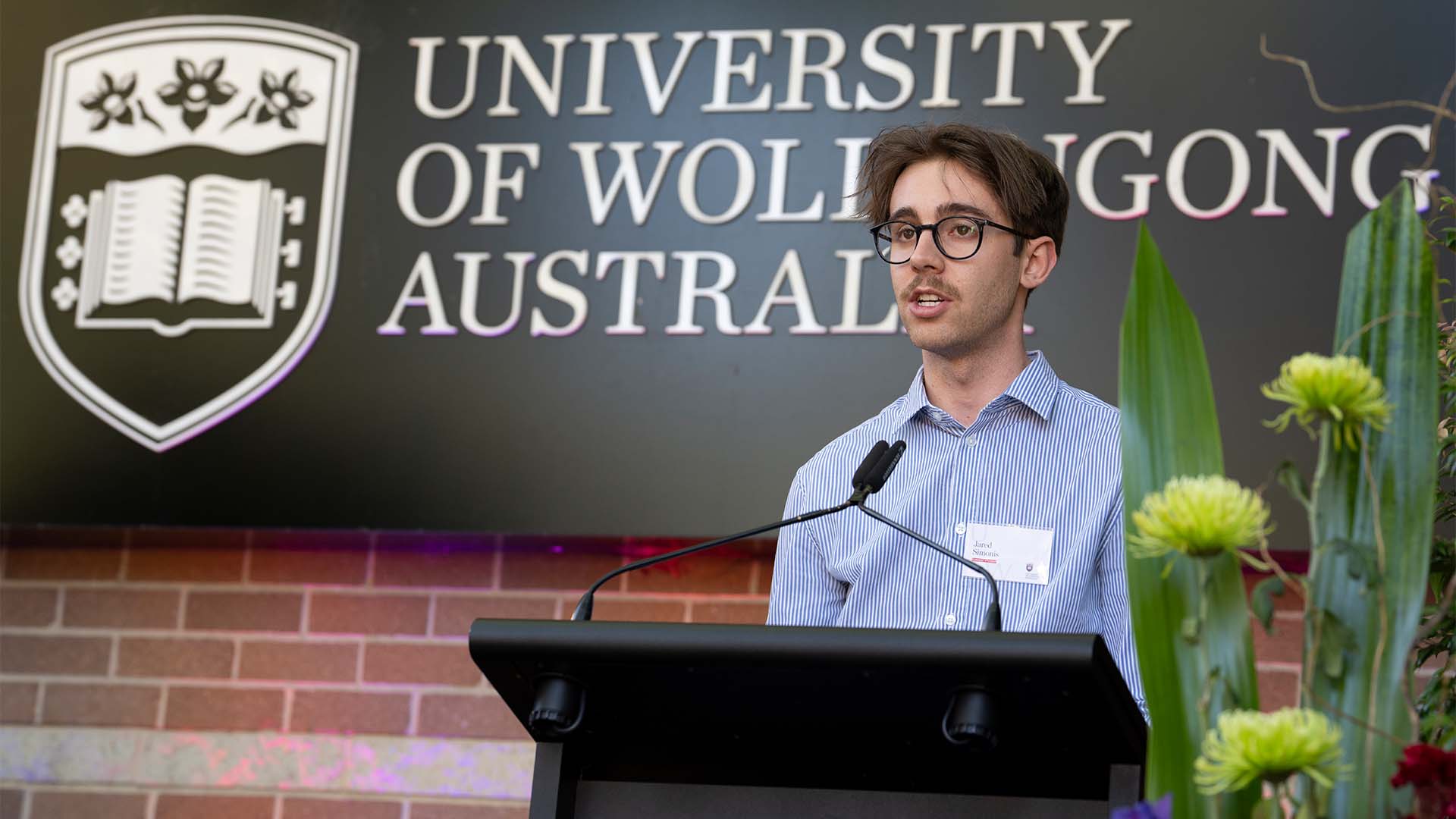 Jared sharing his early admission and scholarship experiences with future UOW students.
Jared was awarded a Relocation Scholarship, which supports students attending high school in rural and regional NSW or interstate with a $5000 grant to help them with their move to the University. For Jared, the best part about the scholarship was that he was free to use the money as he pleased. He decided to spend it on uni textbooks and a trip to Europe in his first year of studies – to broaden his horizons and expand his vision for the future.
"While money was a plus, I found the real benefit of the scholarship to be networking opportunities. In my third year, I used the rest of my scholarship to take some time off work and complete a UOW-arranged internship. This experience led to a job offer, and now I work for a small law firm in the Sutherland region, getting real-world experience in my study area," Jared said.