December 7, 2022
Five outstanding students announced as New Colombo Plan Scholars
Undergraduate students to study, work in Indo-Pacific as part of prestigious Federal Government program
Five high-achieving students will have the study experience of a lifetime after they were announced as recipients of the annual New Colombo Plan Scholarships.
Hannah Lawrance, Lara Hase, Maya Willis, Lauren Kemp and James Watson will spend part of the next year in the Indo-Pacific as part of the Federal Government initiative, which supports undergraduate students to undertake study and internships in the region.
The University of Wollongong (UOW) students have each chosen a different location in the Indo-Pacific, where they will have the opportunity to immerse themselves in their chosen fields.
The UOW recipients, part of 150 scholars around Australia, were presented with their awards during a ceremony in Canberra today (Tuesday 6 December).
The New Colombo Plan aims to create strong relationships between Australia and Indo-Pacific nations, with more than 30 UOW students taking part in the initiative since it launched in 2014.
It is the second year in a row that five students have been chosen for the program, the largest cohort of New Colombo Plan Scholars ever selected from UOW.
Professor Theo Farrell, UOW Deputy Vice-Chancellor and Vice President (Academic and Student Life), congratulated the students on their success in the program.
"The New Colombo Plan is a tremendous opportunity for students to expand their minds and gain a once-in-a-lifetime experience studying and working in a new place and new culture.
"I am thrilled that five top students have been chosen to represent UOW and to represent Australia, and most importantly, to have the opportunity to enrich their learning through travel.
"Congratulations to Hannah, Lara, James, Maya and Lauren. We wish you all the best in your New Colombo Plan adventures."
Previous UOW New Colombo Plans Scholars have travelled to countries throughout the Indo-Pacific, including Vietnam, the Cook Islands, Fiji, Japan and Samoa, studying fields as diverse as electrical engineering, public health, human geography, marketing and tourism, conservation, and Indigenous culture.
The New Colombo Plan involves a scholarship program for study of up to one year and internships or mentorships, and a flexible mobility grants program for both short and longer-term study, internships, mentorships, practicums and research.
Hannah Lawrance, Malaysia
Undertaking a degree in International Studies was a natural choice for Hannah Lawrance, who has always been interested in the world around her.
"I always remember as a kid being so intrigued by different cultures to my own. I had a longing to understand how others lived," she said.
Hannah will be based in Malaysia for her New Colombo Plan Scholarship, where she will spend a semester at the University of Malaya, focusing on South-East Asian foreign policy, and undertake an internship with the United Nations High Commissioner for Refugees (UNHCR). She was drawn to Malaysia as the country offered a unique and complex look at the concept of forced migration.
"Malaysia is not a signatory of the 1951 Refugee Convention or the 1971 Protocol to Recognise the Status of Refugees and has no formal legal or institutional frameworks to provide protection to displaced peoples. Despite this, Malaysia holds some of the highest numbers of Refugees in the Indo-Pacific, 85 per cent of which are Rohingya. The Malaysian Government relies entirely on the UNHCR and other civil actors to provide protection," Hannah said.
"During my internship with the UNHCR I will have the opportunity to observe and partake in its forced migration protection frameworks."
Hannah is hoping to truly immerse herself in Malaysian culture (and food), and embrace every opportunity that comes her way.
"I am hoping to walk away from this experience with friends for life and professional connections I can draw upon for the many years ahead," she said. "On a more academic level, I look forward to gaining a rich understanding of Malaysia's foreign policy environment and local position on global issues that impact the Indo-Pacific as a whole. I am really excited to get practical insight into things I have explored on paper throughout my degree so far."
Lara Hase, Singapore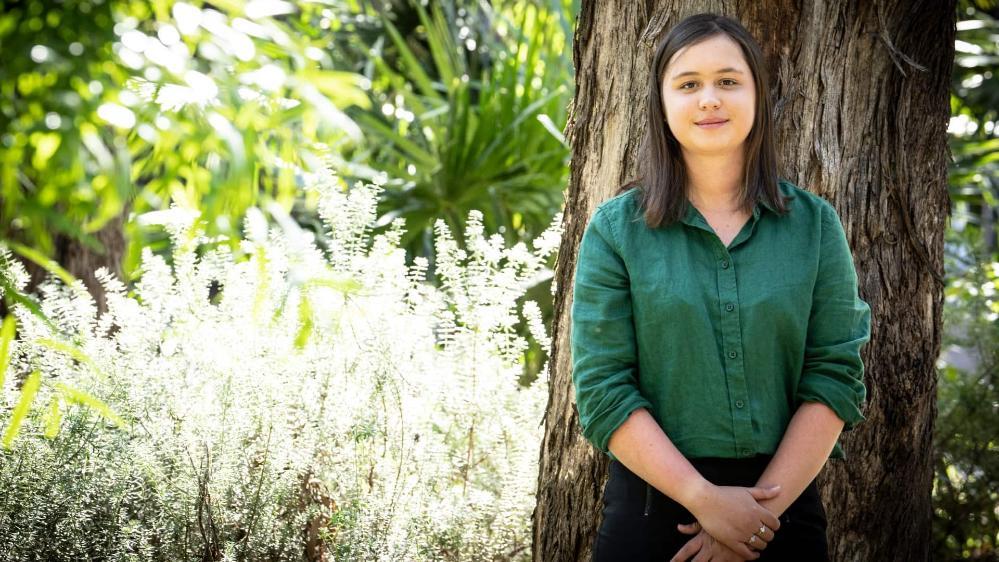 For her New Colombo Plan destination, Lara Hase, who is studying a Bachelor of Science, Environment and Heritage Management (Honours) (Dean's Scholar), was drawn to Singapore. Passionate about the environment, and how it intersects with humanity, Lara said the scholarship will give her the opportunity to see how one of the biggest cities in the world balances those competing priorities.
"My degree enables me to learn about the world around me, how my daily actions influence the environment and how I can make a difference to improving the environment around me," she said.
"I decided to go to Singapore for my NCP scholarship as I wish to study urban greening for my honours thesis. Singapore is known as one of the greenest cities in the world, so I therefore chose to undertake a case study of Singapore to learn more about their urban greening initiatives. Singapore is a city of great innovation in the urban greening sphere which I hope to explore further to promote urban greening in Australia."
Lara will be based at the National University of Singapore (NUS), where she will be undertaking her honours research by interviewing key members of urban greening initiatives and furthering her knowledge of urban greening.
She is looking forward to experiencing a new culture and stepping outside her comfort zone. It will be a valuable experience for the UOW student, who is aiming to be a ranger working in National Parks after she graduates.
"While I am in Singapore I hope to learn as much as I can about urban greening and develop a strong data set for my honours thesis. I will also aim to create strong relationships with both academics and students at NUS," Lara said. "On a more personal level I am excited to make the most of this amazing opportunity to live in Singapore."
Maya Willis, Indonesia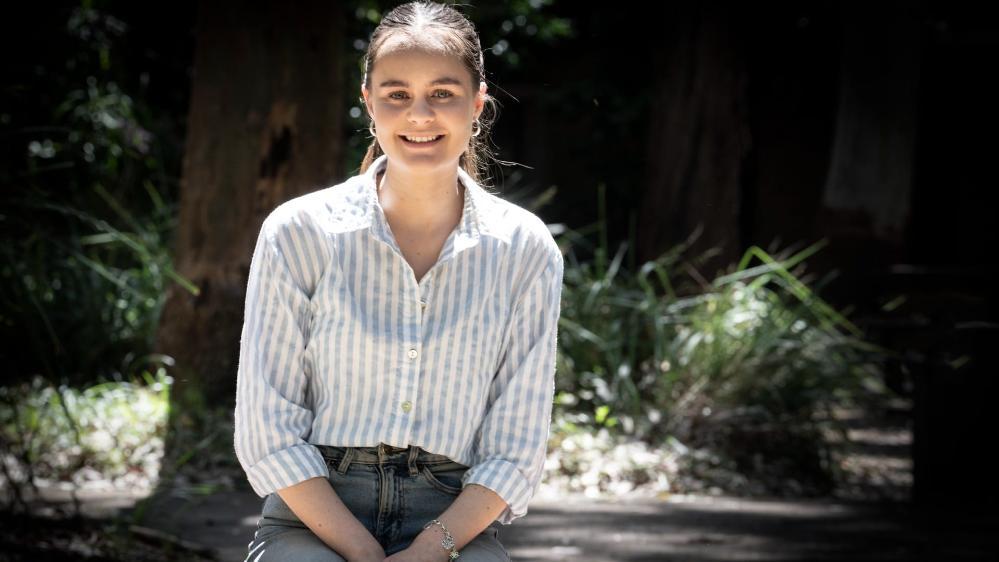 Maya Willis, who is undertaking a double degree Bachelor of International Studies and Bachelor of Laws, alongside a Diploma in Indonesian, aims to be as multidisciplinary as possible in her studies. Her interests encompass politics, diplomacy, foreign affairs and languages, and the New Colombo Plan represented the perfect opportunity to bring these many strands together.
Maya's interest in Indonesia - she will attend Gadjah Mada University in Yogyakarta and undertake an internship, hopefully with the Australian Embassy and with a law firm, in Jakarta – stems from studying the language as a high school student.
"When I was in Year 8, I was required to choose between studying Indonesian and French. I picked Indonesian and it really stuck with me. I studied it throughout high school," Maya said. "I love the Indonesian culture, language and people, and my desire to live and work there was really cemented in Year 11, when I won a scholarship and spent two weeks with a host family in Indonesia.
"The New Colombo Plan Scholarship represents an amazing opportunity for me to go back and to fully immerse myself in the culture."
It will also be a chance for Maya to learn more about Indonesia's strategic importance to Australia, and to strengthen her practical skills and knowledge of foreign affairs. The experience will underpin her aims to build a career in diplomacy and international law.
"I am seeking to broaden my understanding of the law, foreign policy, and diplomacy, particularly from an Indonesian perspective. I am especially interested in gaining an understanding of the Indonesian perspective on the Australia/Indonesia diplomatic relationship. I believe this will have a significantly positive impact in my (hopeful) future work," Maya said.
"I hope to return home upon completing my scholarship having developed new skills, established connections, and fostered relationships. I will seek to act as a cross-cultural ambassador for Australia and Indonesia, and to share my experiences in the hopes that they will inspire other students to want to live and work in the Indo-Pacific in the future as I do."
James Watson, South Korea
For James Watson, the COVID-19 pandemic kick started his interest in computer science and provided the impetus for his new career.
"I struggled at high school due to my learning disability so didn't have the opportunity to take this subject at school, but discovered my passion during COVID lockdown," he said.
"While on furlough, I took online courses and learnt at my own speed, and I realised I had a real aptitude for computer science.
"Completing several online courses gave me the basic skills and the desire to go back to university to gain a greater understanding of all the different aspects of computer science."
Now studying a Bachelor of Computer Science, James will head to South Korea for his New Colombo Plan Scholarship. He was drawn to the Indo-Pacific country as it offers a unique opportunity for James to learn from some of the best in the world in the field of computer science.
"South Korea has a very technologically advanced culture which plays such a big part in its politics and their country's development at the forefront of many computer science areas," he said.
"I am keen to experience their university and work systems to understand why and how a country has been able to do this.
"I choose cyber security as my major as I feel that this is one of the most important areas in computer science. The recent breaches have demonstrated that this is an area that all businesses need to develop."
While he is in South Korea, James will study Computer Science, and a language course, at Seoul National University, and also undertake two internships.
"I am looking forward to studying and working in a very different culture and environment culture. I am keen to meet other students who are interested in studying abroad and share my interest in computer science."