UOW School of Law celebrates three decades of success
World-class School underpinned by an ethos of social justice and equitable access to legal education
---
The University of Wollongong (UOW) School of Law launched a year of celebrating 30 years of legal education on 25 February 2021 at its Sydney CBD campus.
The Faculty of Law at UOW was established in 1990 under the late Professor Jack Goldring, then a member of the Australian Law Reform Commission and formerly Professor and Head of the School of Law at Macquarie University, who had been appointed the school's Foundation Dean.
When setting the course of the Law School, Professor Goldring's vision was to provide social justice and access to legal education for all in Australia. This vision continues and act as the core pillars of the School even today.
The School has achieved many milestones over the past three decades and has been recognised as a world-class law school underpinned by a strong social justice ethos while providing a platform for impactful research and community engagement.
At the event, Dean of School Professor Trish Mundy also welcomed the first cohort of the new Bachelor of Laws (Graduate Entry) program at the Sydney CBD campus.
"It's fitting that we mark such a momentous occasion of 30 years with the expansion of UOW's world class law program into the Sydney CBD campus," Professor Mundy said.
"It is the people and the purpose that enable our strong performance and standing in teaching and research, and that will continue to enrich our students and communities for years to come."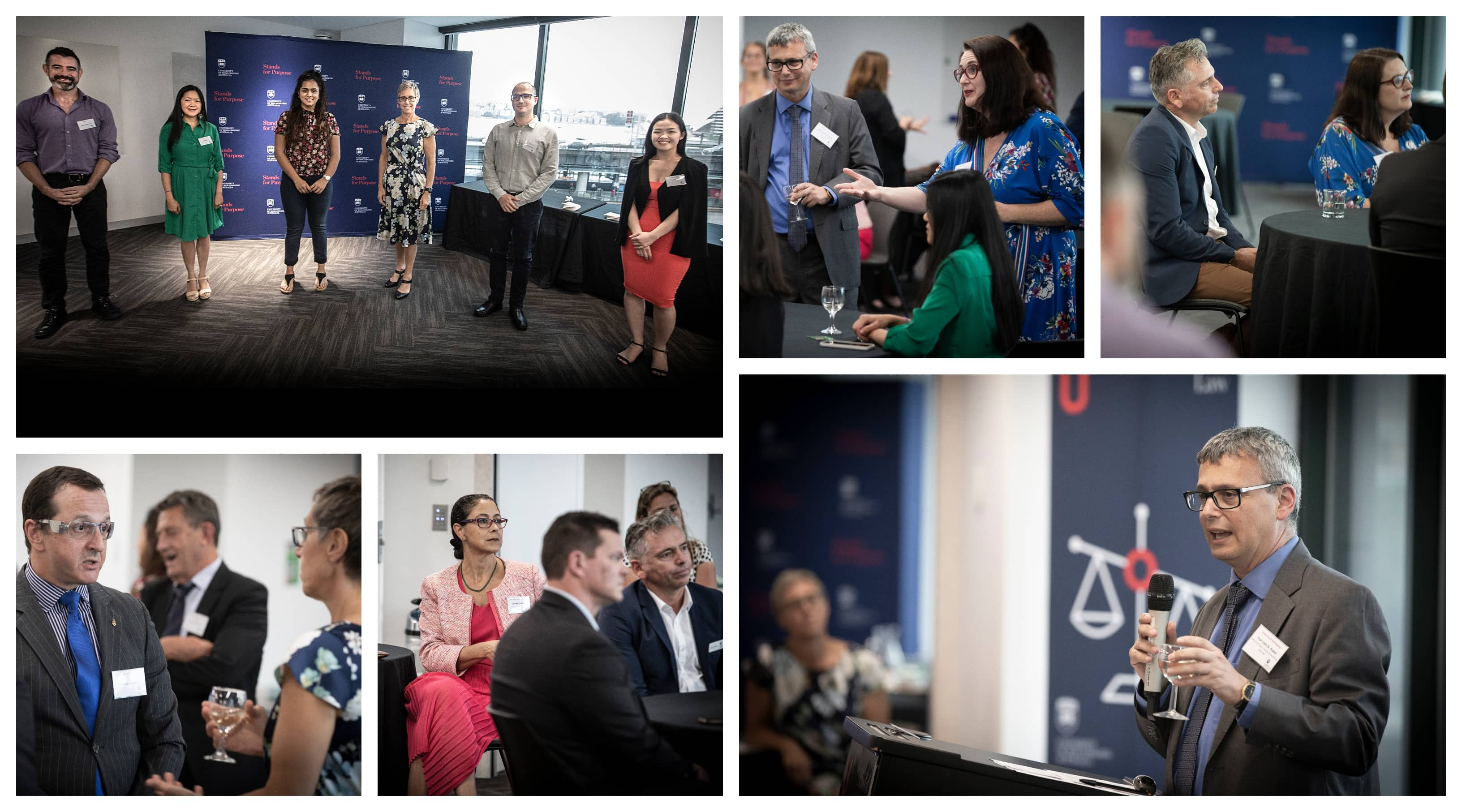 The School started with 81 students in 1991 and today there are over 1600 students studying law at the School.
Executive Dean of the Faculty of Business and Law Professor Colin Picker provided the toast to the school on this occasion.
Professor Picker noted that it was appropriate of the school to expand where it teachs its Postgraduate Bachelor of Laws on the School's 30th anniversary.
"It feels special that we are able to expand our vision of social justice while providing access to legal education to more students, providing them with a same world-class education and learning environment," Professor Picker said.
"It's a real commitment and continuation of Founding Dean Goldring's vision to now be able to ensure access to affordable legal education in the CBD area for those already holding an undergraduate degree and wishing to upskill or change professional directions, full or part time depending on their individual circumstances."
Further information about the program is available from the School of Law's website:
https://coursefinder.uow.edu.au/information/index.html?course=bachelor-laws-graduate-entry