August 20, 2021
UOW researcher calls for global agreement on plastics
International consensus needed to address escalating plastic pollution issue
A University of Wollongong (UOW) researcher is part of an international team who have called for a global agreement to address the growing scourge of plastic pollution.
Dr Karen Raubenheimer, from UOW's Australian National Centre for Ocean Resources (ANCORS), is the co-author of a paper published in Science, which outlines the steps needed for a comprehensive international treaty to address the life cycle of plastics.
While plastic pollution has always been associated with the marine environment, Dr Raubenheimer said it is no longer just an issue for the oceans.
"More and more, we are finding that microplastics are in the atmosphere, in the mountains, in the ice caps, in the human environment. We can't just look at plastics as a marine issue.
"Plastic is everywhere. It doesn't stop at the boundary between land and ocean, and now we need a holistic approach to preventing the problems it has created, and continues to create, on land and ocean."
Dr Raubenheimer says there are currently no agreements in place that address the life cycle of plastics, from the design and production phase to waste management. All stages of the cycle are important to mitigating future problems and tackling current concerns, such as what to do with all the plastic that has already been created.
The paper in Science outlined three goals that a global treaty needs to encompass. The goals are to minimise virgin plastics production and consumption; facilitate safe circularity of plastics; and eliminate plastic pollution in the environment.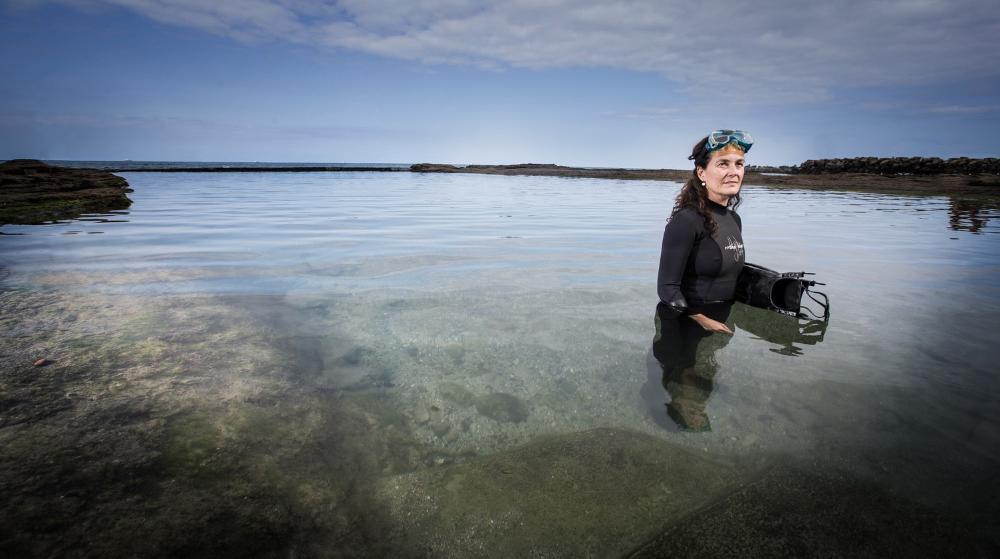 Dr Karen Raubenheimer. Photo: Paul Jones
In February 2022, the United Nations Environment Assembly (UNEA) will meet and potentially begin negotiations for an agreement, but Dr Raubenheimer says real change will take time.
"There is a lack of a comprehensive global governance arrangement that addresses all sources of plastic pollution, in particular land-based sources," Dr Raubenheimer said.
"Most existing agreements are restricted to addressing marine litter, even though the majority of sources are located on land. There is also the Basel Convention that deals with international trade in plastic waste. Both marine litter and waste are at the end of the life cycle."
The paper also focused on the safe circulatory principles that need to be developed to govern the life cycle of plastics: durability, recyclability, safety, and transparency.
Dr Raubenheimer said plastics are causing tremendous damage to every ecosystem on the planet, and the time to act is now and we have sufficient knowledge to do that.
"It will take several years for a new agreement to be negotiated, enter into force, and begin to have an impact," she said. "But in the long-term, prevention is better and cheaper than the cure."
About the research
'A binding global agreement to address the life cycle of plastics', by Nils Simon, Karen Raubenheimer, Niko Urho, Sebastian Unger, David Azoulay, Trisia Farrelly, Joao Sousa, Harro van Asselt, Giulia Carlini, Christian Sekomo, Maro Luisa Schulte, Per-Olof Busch, Nicole Wienrich, Laura Weiand, is published in Science.