Bananas and chicken legs get medical students prepped for COVID-19 clinical roles
UOW Graduate Medicine students ready to step up in response to pandemic.
---
Remote delivery of university classes can present many challenges, especially for practical lessons normally delivered in a lab or hands-on setting.
University of Wollongong (UOW) final-year medical students used some innovative approaches to overcome those challenges when they took part in a remotely delivered pre-intern workshop designed to brush up on their clinical skills.
Instead of practising on special latex models the students raided their fridges and fruit bowls to practice some of their techniques, suturing raw chicken legs and inserting cannulas into bananas.
The students were participating in the boot camp in order to be ready to step up in response to the COVID-19 pandemic. The week-long assessment and intensive workshop was a key component of preparing the final-year students for possible employment by NSW Health in hospitals.
The Australian Government, working the health sector and universities, created a new, paid medical assistant role to ensure medical students can gain the work experience necessary to graduate while also supporting the health sector's response to the COVID-19 pandemic.
Almost all of the eligible students in the UOW Graduate Medicine course expressed an interest in the assistants in medicine roles.
Students who take up those roles will be fast-tracked into early service as clinical assistants in a bid to bolster health systems.
The workshop consisted of online lectures and a one-day clinical skills workshop, including revision of skills already learnt, such as cannulation, suturing and Advanced Life Support, provided by UOW clinicians.
Associate Professor Rowena Ivers, who oversees the clinical placements program, including the final year of medical school, said that although deployment during the pandemic was optional, students have expressed enthusiasm regarding placement in hospitals and in assisting in the response to COVID-19.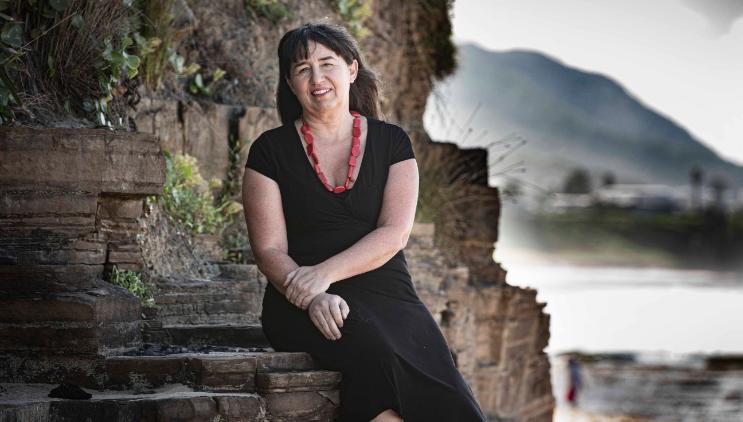 Associate Professor Rowena Ivers, Academic Leader Community Based Health Education in UOW's Graduate Medicine program. Picture: Paul Jones
"Having been placed in general practices and emergency departments around the state over the last 10 months, the UOW medical students are keen to step up to assist with the pandemic," Professor Ivers said.
UOW's Graduate Medicine program has been designed with a strong focus on preparing doctors to practise in regional, rural and remote settings.
The final year medical students have spent the last 10 months in emergency departments and general practices around New South Wales, in Illawarra, Shoalhaven, Milton-Ulladulla, Southern Highlands, Murrumbidgee, Murwillumbah, Lismore, Grafton, Mudgee, Forbes and Broken Hill.
In order to deliver the boot camp in the new online environment, to students spread across the state and adhering to social isolation rules, UOW Graduate Medicine staff had to innovate.
"Our team had to adapt to assisting the students to hone skills learnt over the last few years in their course, through delivering content in an online environment, including by teaching students to insert cannulas on fruit, and to suture chicken legs," Professor Ivers said.
UOW Graduate Medicine final-year students on placement at Grafton Base Hospital. Picture: Paul Jones