July 23, 2019
Winter graduations celebrate achievements in business, engineering
UOW to honour retired Executive Dean with Emeritus Professorship
The future stars of the fields of engineering and business will don their caps and gowns this week for the University of Wollongong's winter graduation ceremonies.
In three ceremonies over two days (Wednesday 24 July and Thursday 25 July), hundreds of students from the Faculty of Business and the Faculty of Engineering and Information Sciences will celebrate their academic and research achievements.
Undergraduate and postgraduate students from a range of fields, including information technology, commerce, accounting, physics, and engineering, will receive their testamurs in the celebrations.
The winter ceremonies, held at UOW's University Hall, are the second of four graduation events throughout the year.
Professor Chris Cook, the former Executive Dean of the Faculty of Engineering and Information Sciences, who retired at the end of 2017, will be honoured with an Emeritus Professorship.
An electrical engineer who studied his PhD at the University of Wollongong in the 1970s, Professor Cook spent more than 35 years at the University, where he mentored countless students and was behind the creation of one of the best faculties in Engineering and Information Sciences in the world.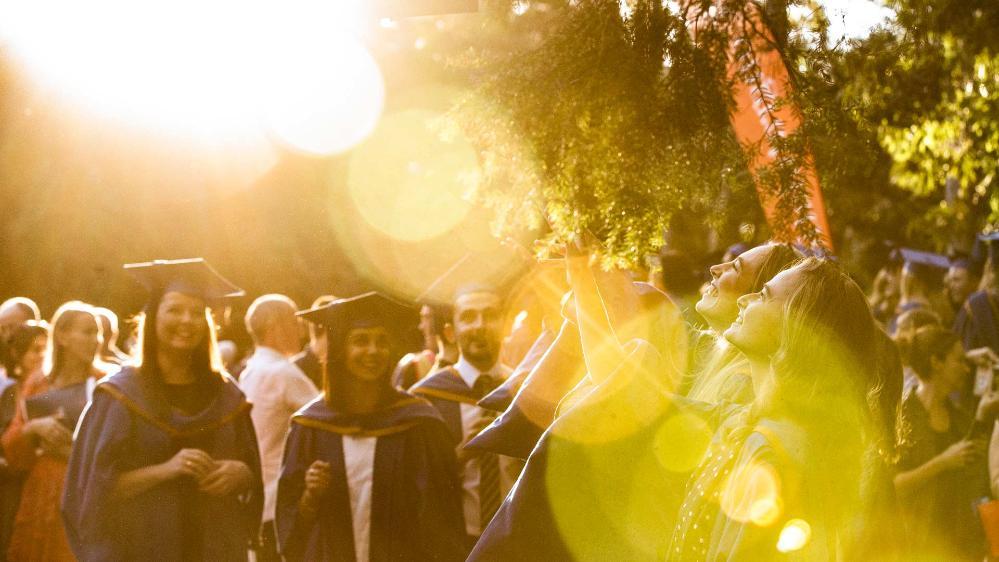 He will be honoured for his contribution to the University during the Thursday morning ceremony.
On Wednesday morning, Dr Ian Watt AC will receive an Honorary Doctor of Letters (honoris causa).
Dr Watt, the former Chair of the SMART Infrastructure Facility and Secretary of the Department of Prime Minister and Cabinet, is one of Australia's most distinguished public servants and help guide successive governments through some of the most turbulent times in the political history.
The Honorary Doctor of Letters will recognise his contribution to the public service and his significant involvement with the SMART Infrastructure Facility at UOW.
The University's higher degree research will be in the spotlight during the graduation ceremonies.
Dr Erin Twyford, from the Faculty of Business, will graduate with a Doctor of Philosophy for her research into the use of accounting in Nazi Germany.
Her fascinating thesis explores the ways in which the practice of accounting enabled the Nazis to strip the Jewish people of their financial means and, eventually, carry out genocide.
Also graduating from the Faculty of Business is Dr Mercedez Hinchcliff, a former corporate banker who received a Doctor of Business Administration for her research into how banks outsource customer service.
Dr Hinchcliff balanced her studies with the demands of looking after her two children, including her son Henry, who has eosinophilic oesophagitis.
During her degree, Dr Hinchcliff established a charity to raise awareness of the condition and published two books to help other children who may be experiencing severe food allergies.