February 15, 2019
UOW students recognised among nation's best young leaders
Engineering student Samantha Law named a winner in annual AFR GradConnection Top 100
Three University of Wollongong students have been recognised among the nation's brightest young minds, as part of GradConnection's 2019 Top 100 Future Leaders.
Samantha Law (pictured, above), who is studying a double degree Bachelor of Civil Engineering and Environmental Engineering (Honours), was named the winner of the Jacobs Engineering Consulting Award.
Kelly Gleeson, and Ann Pham were named finalists in their categories in the annual awards, which celebrate Australia's best university students as they complete their tertiary studies.
The winners of the awards were announced on Wednesday night (13 February) in Sydney, and published in The Australian Financial Review.
With three finalists, UOW was the ninth most represented university across Australia.
UOW Vice-Chancellor Professor Paul Wellings CBE said it was fantastic to have three students named among the top 100 in the nation.
"Congratulations to Samantha, Kelly and Ann for being recognised in these coveted awards," Professor Wellings said. "It is a terrific achievement and just the start of many wonderful things to come for all three high-achieving students.
"Our strong representation in these awards, along other leading Australian universities, reflects our focus on offering a personalised student experience that produces career-ready graduates who are in demand and highly valued by employers."
Ms Law, the winner of her category, said good leadership takes many forms, but above all it about being a positive force for others. With one year to go in her degree, she is focused on how the issues of coastal sustainability and management.
"Leadership means being a role model in your field but also it is about being able to motivate and encourage people around a common goal," Ms Law said.
Kelly Gleeson is studying a Bachelor of Commerce, majoring in Finance, and was named a finalist in the Westpac Banking, Insurance and Financial Services Award.
"When I think of the word leader, I think of words like assertive, supportive, calm, approachable and capable," Kelly said. "I believe in helping people achieve great things, in encouraging others to reach for more push harder, never give up, and to understand their full potential is only limited by their own self-belief."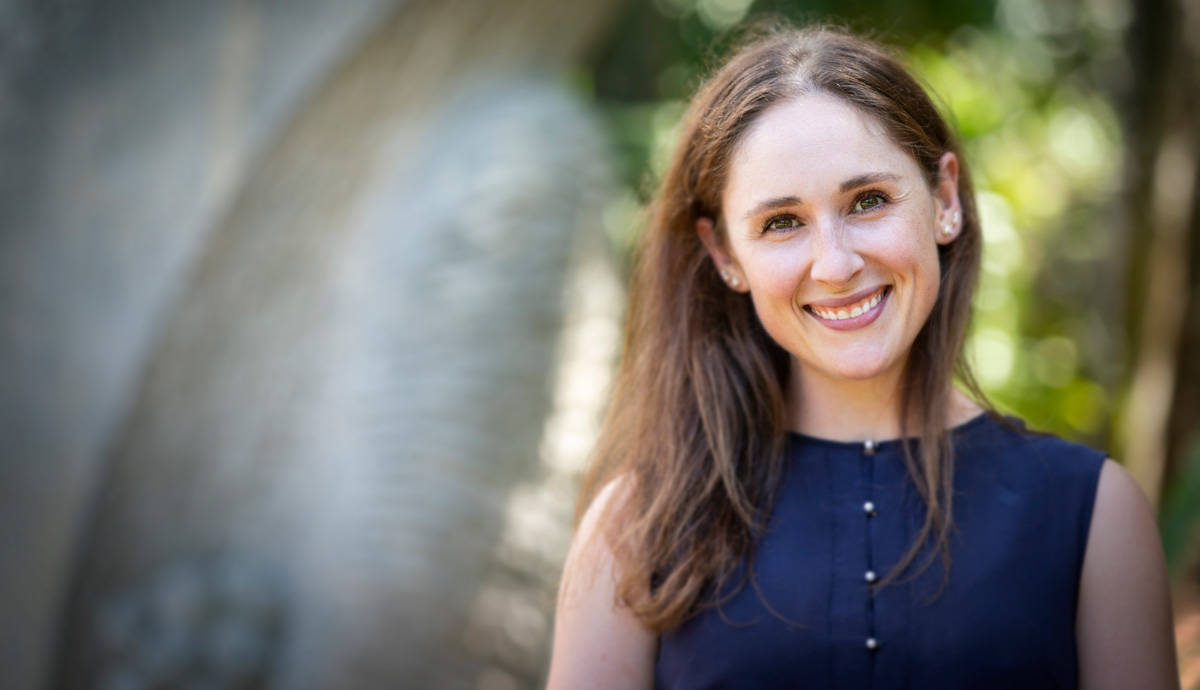 Kelly Gleeson, who is studying a Bachelor of Commerce at UOW. Photo: Paul Jones
Ann Pham, who graduated in 2017 with a Bachelor of Commerce, majoring in Supply Chain Management, has been a mentor with UOWx, a program that enables students to receive credit for their extracurricular activities, as well as 'Univative', a student-to-business consultancy program run by the careers team, which provides students with real-world industry experience.
A finalist in the BP Sales and Marketing Award, Ann said her aim is to always work outside her comfort zone and strive to help others.
"Being a leader does not mean being the captain. The leader should support the team, and be the person who stays by your side and helps with everything," Ann said.
The Top 100 Future Leaders awards, conducted by employment website GradConnection and published in The Australian Financial Review, attracts thousands of applicants and brings together students, graduates, employers, academics, industry, and government.
Designed as a meaningful experience of graduate recruitment practices, the rigorous process uses methods favoured by many of Australia's top employers, including psychometric testing and video interviews.
Winners and finalists are selected by graduate recruitment specialists in partnership with industry leaders.
Successful students can leverage both the prestige of the awards and the selection experience to strengthen their prospects of securing their dream career.
Past finalists and winners from UOW have gone on to secure graduate placements with award sponsors and industry leaders.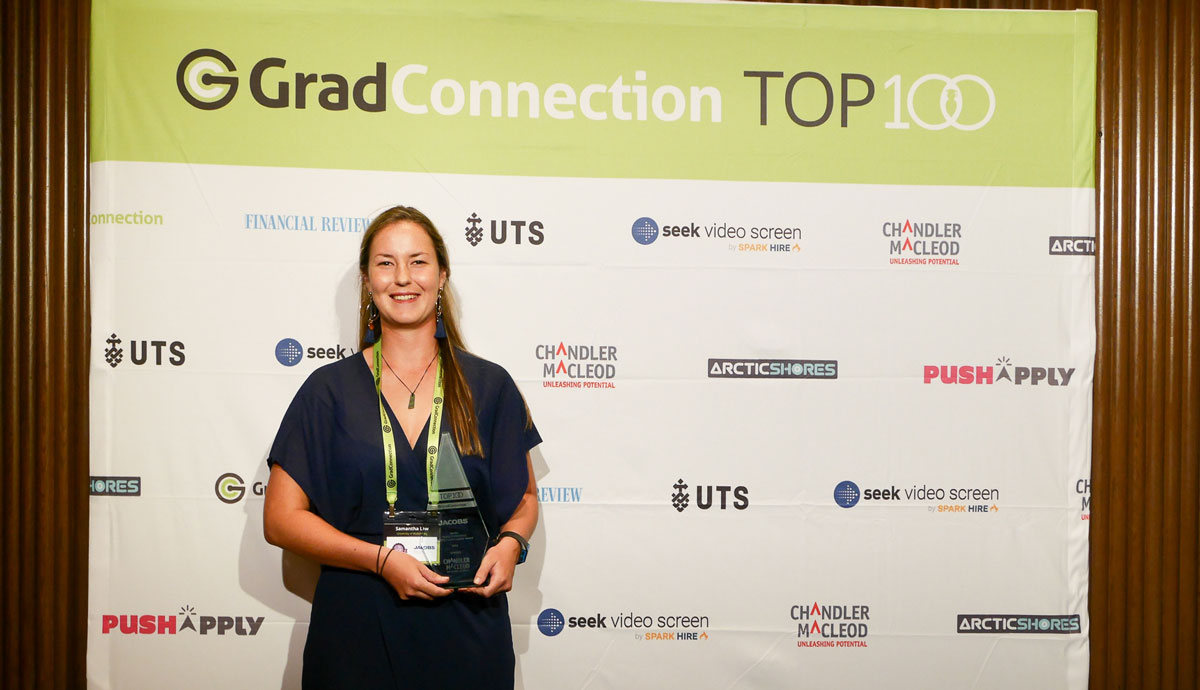 Samantha Law at the GradConnection 2019 Top 100 Future Leaders awards night.