Language study opened world of travel, work opportunities to graduate
High school students urged to study a language at university
---
For Thomas Curran, learning a language has been one of the most valuable decisions he has made.
It has provided him with a wealth of travel and study opportunities.
On Tuesday (13 February), the University of Wollongong graduate was one of a number of former students who returned to encourage future students to undertake a language as part of their university studies.
He told the crowd of more than 200 students that language skills would open doors, both professionally and personally, and would help them to stand out from the crowd.
The annual Year 10 Languages Study Day, organised by the Faculty of Law, Humanities, and the Arts, brings together students from across the region, and demonstrates how learning a secondary language can enhance their experience at UOW and their future career prospects.
Thomas - who was last year awarded UOW's most prestigious prize, the Chancellor Robert Hope Memorial Prize, for his outstanding academic performance and contribution to the university community - began learning French in his early schooling years.
"I started French in Year One and continued it throughout primary school. It was compulsory in Years Seven and Eight at high school, so I just continued on from then. I studied it for my HSC and then when I came to UOW, my degree was in International Studies, so I had to study a language as part of that," Thomas said.
"Studying French at university was a great opportunity to make the final push from proficient to fluent."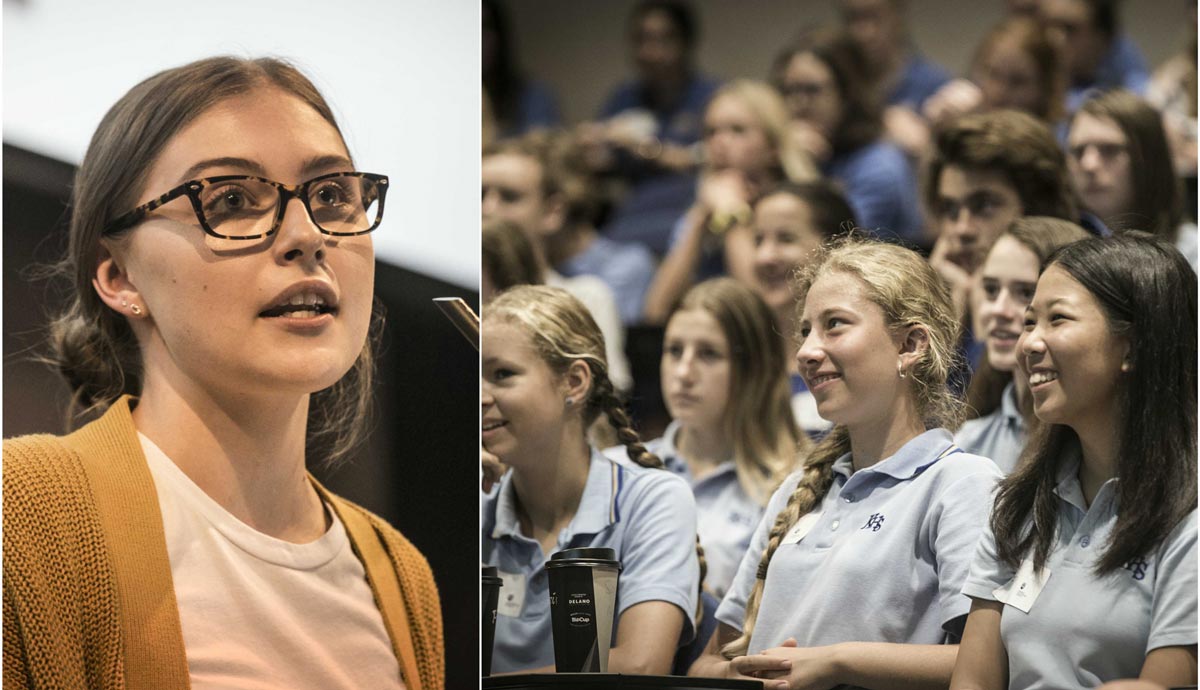 During his time at UOW, Thomas's language skills enabled him to play a role in the university community and seize every opportunity that came his way.
He was involved in the UOW Language Ambassadors program, which placed language students into local high schools to help secondary students who were undertaking those same languages.
Thomas also spent six months studying at the University of New Caledonia in New Caledonia, as well as a year at the University of Strasbourg in France, where his French proved invaluable.
"I studied at the Institute of Political Studies at the University of Strasbourg. It is very well regarded in France, but as an international student you have to be proficient in French to be able to study there," said Thomas, who is now based in Canberra where is a graduate research officer in the Department of the Senate.
"It was a great personal experience because I spent a year living in France, travelling throughout Europe. I was able to go on work placements to the European Parliament and the European Council.
"I've had amazing experiences in international, multicultural environments that I would not have been able to access if I didn't have my language skills."
UOW offers French, Spanish, Italian, Mandarin and Japanese courses.
Thomas told the crowd of students – who are all currently undertaking a language – that adopting a secondary language would be helpful to any degree or future career.
"Regardless of their degree, I would encourage any student to study a language. Whether you are studying arts or international studies, or science, maths or engineering, you will get just as much out of it. Language can open so many professional doors and demonstrates to employers that you have a long-term vision and can work towards achieving a goal."
Dr Alfredo Herrero de Haro, UOW's Discipline Leader in Languages and Linguistics, said the day aimed to encourage high school students to continue with their language studies as they enter tertiary education.
"Studying a language at university level can benefit students in a number of ways. Learning a language is demanding, but it is a very enjoyable and rewarding experience. It is very rewarding to look back after a few weeks and seeing how much you now understand and can say in a foreign language," Dr Herrero de Haro said.
"Learning languages is also about learning about foreign cultures, and that knowledge enriches a student's understanding of the world. With the globalisation of businesses, companies now need more people who are fluent in foreign languages than ever before."