October 5, 2016
Unique program helps Aboriginal children to connect with their culture
Shoalhaven after-school program provides Aboriginal students with skills for a healthy lifestyle
A unique after-school program that encourages Aboriginal children to connect with Country and their culture and make healthy lifestyle choices has launched on the NSW South Coast.

Koori Kids Culture Club is a result of two years of collaboration between researchers from the University of Wollongong (UOW), Cullunghutti Aboriginal Child and Family Centre, and the local Aboriginal community in the Shoalhaven.

"Koori Kids Culture Club has been in the pipeline for two years. Throughout that time, we've been engaging with the community, with elders, parents, and children, and holding focus groups to find out what the community needs," said Dr Rebecca Stanley, Associate Research Fellow at UOW's Early Start Research Institute.

"Some of these communities have been through so much. This is a fun way, outside the classroom, that the kids can learn where they are from and learn about healthy behaviours through activities that represent their culture."

The eight-week pilot program was launched in Ulladulla, and will be expanded to Nowra and Culburra in 2017. It brings together a number of people and organisations from diverse disciplines to create positive experiences for the children and communities.

The cultural activities, which were chosen by the local Aboriginal community, promote physical activity, healthy eating, and a sense of belonging and self-esteem. The program fosters the power of culture and connection with Country to encourage healthy lifestyle behaviours.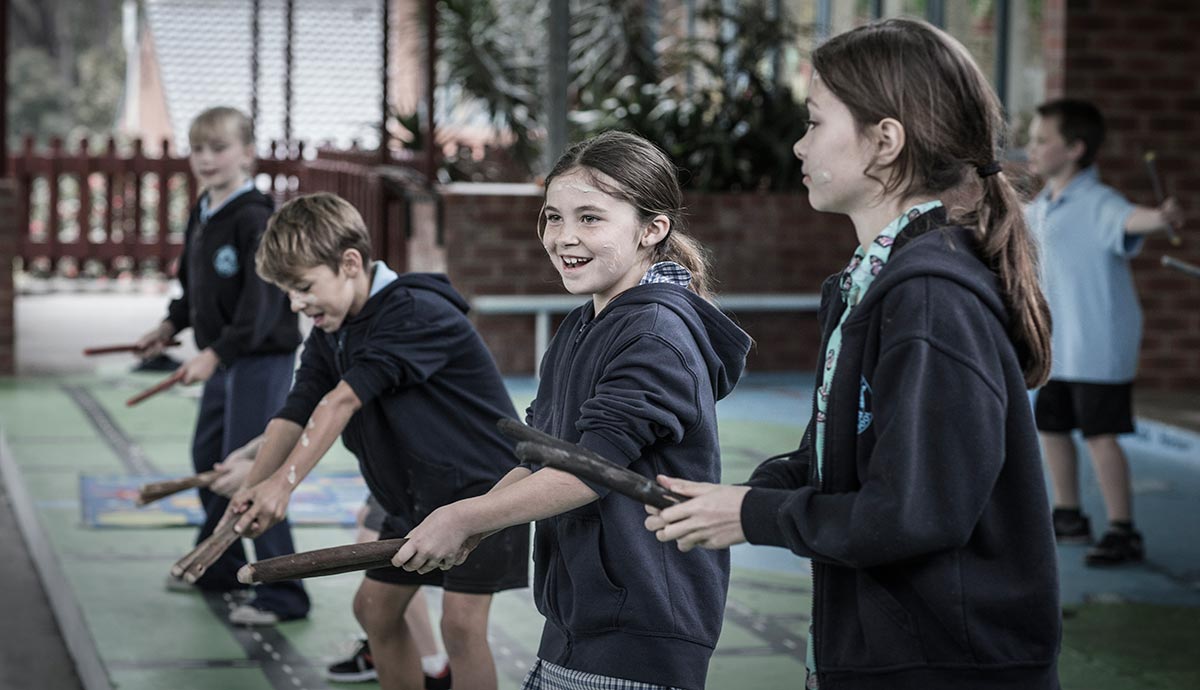 "We were able to identify the areas in the Shoalhaven – Nowra, Culburra, and Ulladulla – with the greatest need, and what we found was a strong support from the community for children to learn about who they are by connecting with their culture," Dr Stanley said.

Each week, Aboriginal children spend two afternoons learning about their culture through activities such as bushwalking, Aboriginal games, art and crafts, discovering bush tucker and bush medicine, as well as learning the local language and making a traditional canoe.
The program is run by four local respected members of the community, who hold cultural knowledge. Dr Stanley said their support has been integral to both the launch and the ongoing success of Koori Kids Culture Club.
"We didn't realise how much of a positive impact the Koori Kids Culture Club would have," Dr Stanley said.
"This is the first program of its kind that using a connection to culture as the focal point for improving children's healthy lifestyle behaviours and building confidence in who they are."
Koori Kids Culture Club was funded by UOW's Global Challenges Program, a major interdisciplinary research initiative designed to address the complex problems facing our world.