July 26, 2015
Graduation highlights: 24 July
Ceremonies for the Faculty of Engineering and Information Sciences, the Faculty of Social Sciences and the Faculty of Business were held on 24 July.
Soledad Mashiri graduated with a PhD in civil engineering, more than two decades after finishing her undergraduate degree. Her engineering research will help make homes safer for people living in earthquake-prone regions. It has been a decades-long journey for Chilean-born Soledad, now aged 51 and a mother of three, to complete here PhD. She was living in Sydney's Western Suburbs and had spent the past few years working night shifts in a supermarket when she decided to look after unfinished business and return to her studies.
Read more: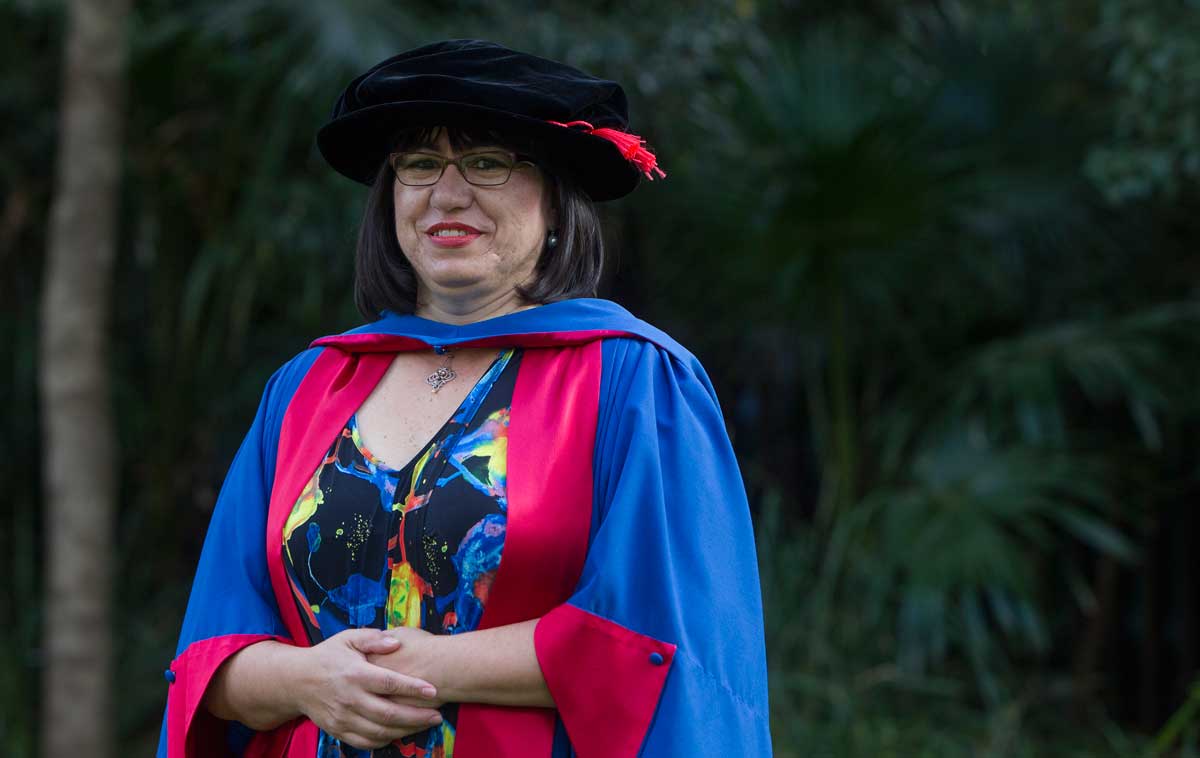 Soledad Mashiri, born in Chile, completed a PhD in Civil Engineering.  
Adam Reich was awarded the University Medal for his Bachelor of Commerce (Honours) degree. The University Medal is for outstanding performance and is awarded to the highest achieving student as determined by their academic performance across the entire undergraduate degree. Adam is working as an analyst with the investment bank, Lazard, of which the Chairman is former Prime Minister Paul Keating. Adam is about to go to London for a month's training in his position. He is pictured with his father Fred, who works in Management Accounting and Systems at UOW, along with his mother, Joy.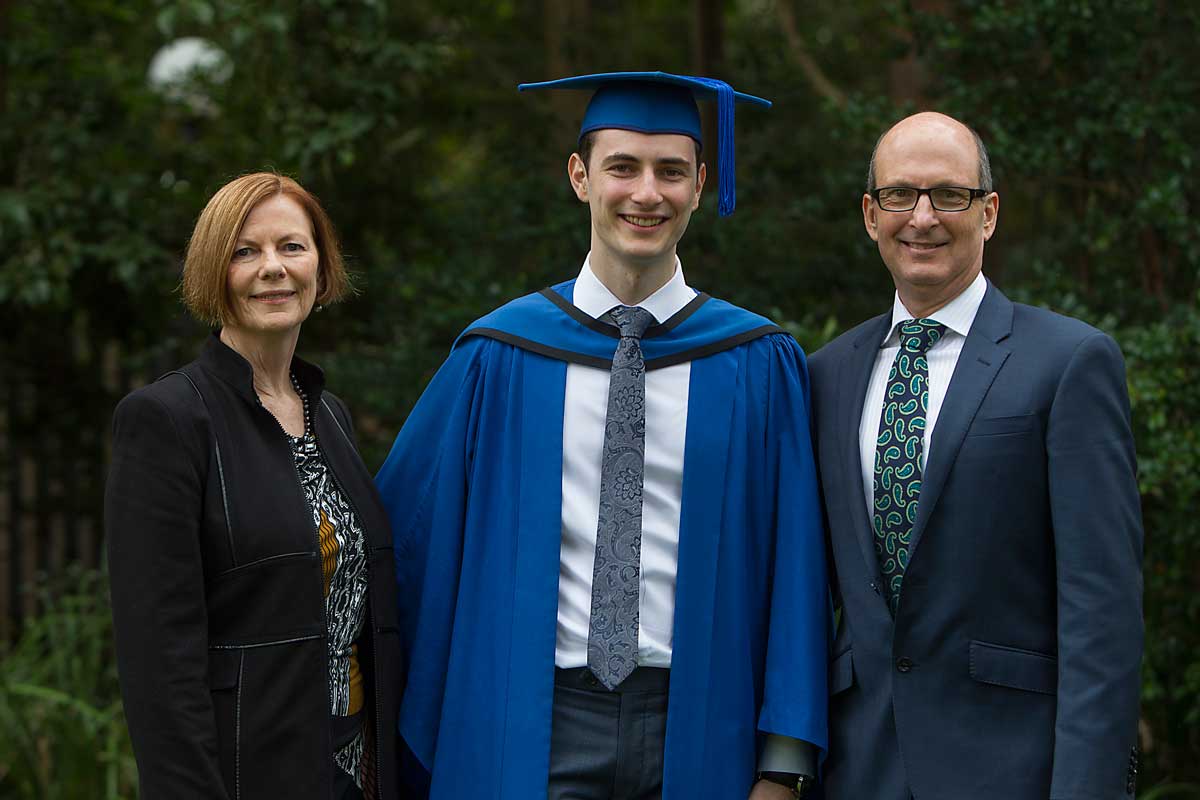 Adam Reich was awarded the University Medal at the Faculty of Business graduation ceremony on Friday afternoon 24 July. 
William Berry retired from his career as a NSW firefighter aged 60 after 29 years' service. As a result of his service in NSW Firebrigades in Sydney and Wollongong, William chose to specialise in trauma counselling and on Friday 24 July he graduated with a Bachelor of Arts majoring in psychology. Now aged 65, William is busy working in clinics in the Illawarra and Southern Highlands regions assisting a range of people including soldiers returning from service in the Middle East. He also assists with suicide awareness training and at the same time is undertaking further postgraduate studies. He is pictured with his wife, Yoke, who works as a Project Manager in UOW's Faculty of Business along with their daughter, Louise Williams , and son-in-law, Ben Williams.
William Berry retired from his career as a NSW firefighter aged 60 after 29 years' service. 
Ita Buttrose, AO, OBE, is a legendary media editor, businesswoman, best-selling author, committed community contributor and 2013 Australian of the Year. Now she can add the title of Doctor of Letters (honoris causa) to her list of achievements following the conferral of the doctorate at a graduation ceremony held today at UOW (24 July). Ita's advocacy and significant contribution to mental health and ageing in Australia were recognised in the conferral of this award. The ceremony was told that Ita has shone a spotlight on our most vulnerable citizens. In her Occasional Address to the graduation ceremony, Ita told graduates they must remember they can achieve anything – "you can be a person who can make a difference".
Read more: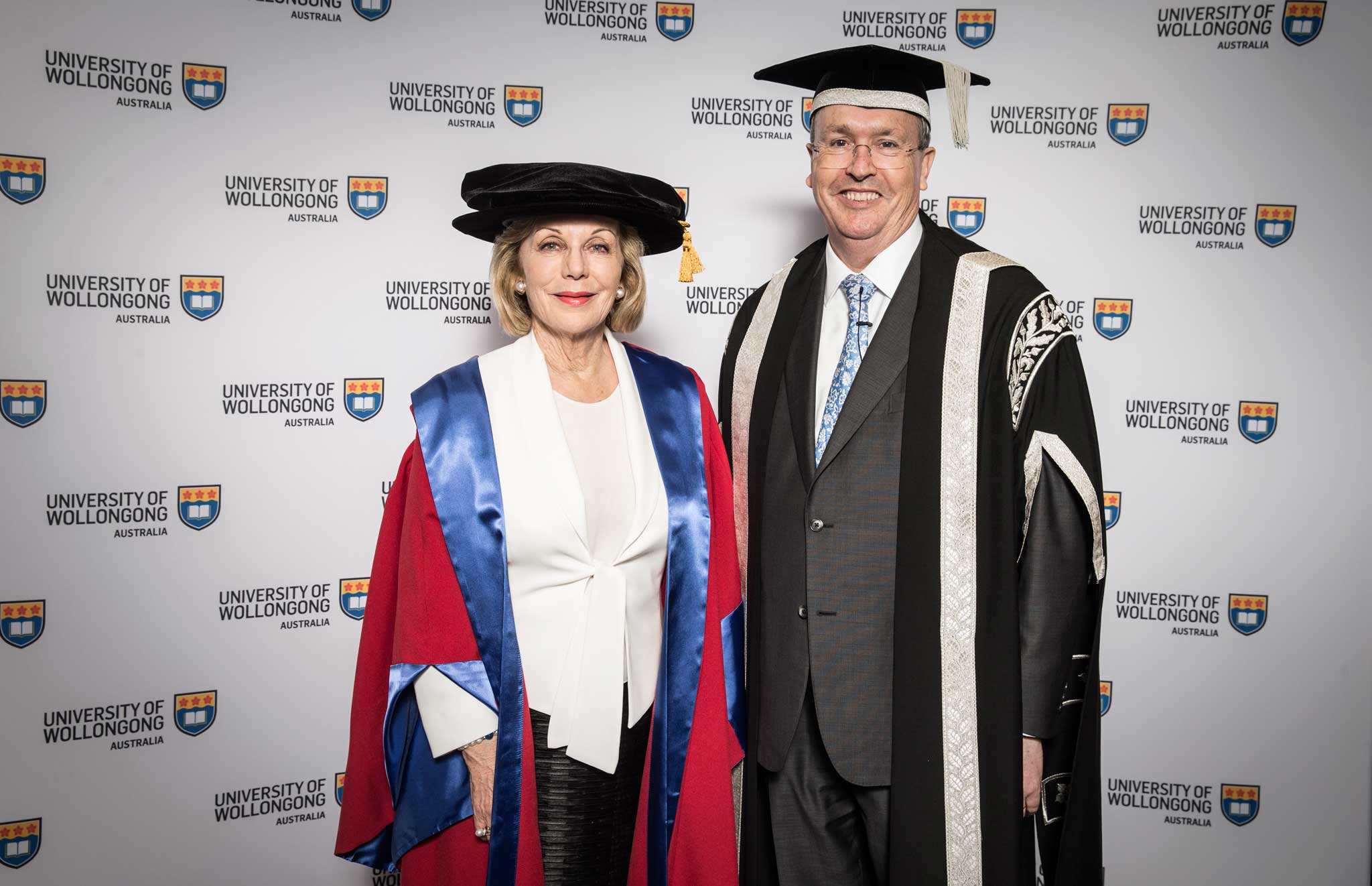 Ita Buttrose with Vice-Chancellor Professor Paul Wellings CBE.