New initiative to boost graduate research opportunities
A new initiative aimed at improving the graduate research student experience at UOW has just been announced.
---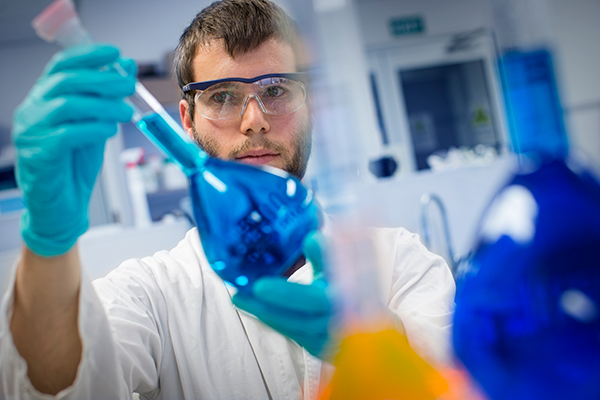 The new Graduate Research School will assist PhD students like Colin Cortie, who is on a mission to understand the ageing process and ultimately stop it. 
Following wide consultations with UOW's academic community during 2014, Deputy Vice-Chancellor (Research) Professor Judy Raper announced the establishment of a Graduate Research School at UOW from January 2015.
"The establishment of the Graduate Research School will increase the profile and visibility of graduate research at UOW and connect us with international best practice," she said.
"It will allow the development of a 'graduate school culture' throughout the University, that supports an integrated approach to research training and emphasises the importance UOW places on its graduate researchers - their completion rates and employability – as well as its commitment to training the best research supervisors."
As Dean of Research, Professor Tim Marchant, will oversee the Graduate Research School. Over the past four years Professor Marchant has had oversight of Higher Degree Research Students and has been responsible for significant increase in numbers and completion rates. Under his guidance, the Graduate Research School will offer even more benefits to these students.
The Graduate Research School will incorporate the existing Research Student Centre and its activities, but will have a much stronger research training focus for both graduate researchers and their supervisors.
Accordingly, the Research Student Centre will be renamed the Graduate Research School, effective 1 January 2015.
Ms Sue Flint has been appointed as Manager of the Graduate Research School and will take up this role from January 2015. Ms Flint has been Acting Manager of the Research Student Centre during 2014 and prior to this was a Student Management Officer in the RSC from 2012. She has a great deal of experience in student administration, policy and committee work, having spent many years in the higher education sector.
She said the Graduate Research School would strengthen the culture of innovative research inquiry among the UOW research student community.
"The staff of the Graduate Research School are excited about this expansion and are keen to implement new initiatives to support graduate researchers and their supervisors."