---
There is significant disparity in health and life expectancy for First Australians. While modest gains have been made in some areas, in others the gap is widening, driven by a complex interplay of factors limiting access to healthcare services. Against this backdrop – a lack of culturally appropriate care to discrimination, distrust of the system, and the challenges of rural and remote locations – serious disease often goes untreated, leading to chronic illness, poor quality of life, and early death.
Underneath this lies a critical shortage of Aboriginal healthcare professionals, and doctors in particular. The Dr Krish & S Reddy Indigenous Medicine Scholarship (Pre-Medicine) at UOW aims to address this inequity from the ground up, attracting and supporting more Indigenous students to study medicine, become doctors, and ultimately influence better health outcomes for First Nations communities in the longer term.
Made possible through the philanthropic vision of retired Illawarra surgeon Dr Venkata Krishna Bommareddy – known locally as Dr Krishna – and his wife Shashi, the scholarship creates a much-needed pipeline for Indigenous students into medical degrees from pre-medicine, science, and health. For Dr Krishna, who says he did not come into contact with one Aboriginal doctor in his 45 years as a practitioner, it's a chance to take urgent action on improving Indigenous health, particularly in regional, rural, and remote areas.
"Statistics show life expectancy is very low among Aboriginal communities, and they suffer high rates of diabetes as well as renal and eye problems and other health issues," Dr Krishna says.
"My primary objective is to attract more Indigenous doctors [into UOW's School of Medicine] with the hope in the longer term they will work as medical doctors in Aboriginal communities."
Each year the scholarship provides $10,000 to two full-time undergraduate Bachelor of Pre-Medicine, Science and Health students to support them through one year of their study. First awarded in 2021, the scholarship has this year welcomed its third cohort: first-year students Indiah Nean and Tameka Thorne.
Giving back to community
Nean's passion for medicine is inspired by a deep connection to community and witnessing first-hand the impact a single person can make.
"Growing up in a tight-knit community makes you realise how important it is to look after one another, especially our Elders," she explains.
"My mum is also a nurse and works for an Aboriginal Medical Clinic. Seeing her dedication to my community and how much one person can make an impact on a life inspired me to pursue a career in medicine and give back."
A proud Kamilaroi woman, Nean is passionate about shaping better health outcomes for Australia's Indigenous communities and addressing the vast inequities that exist.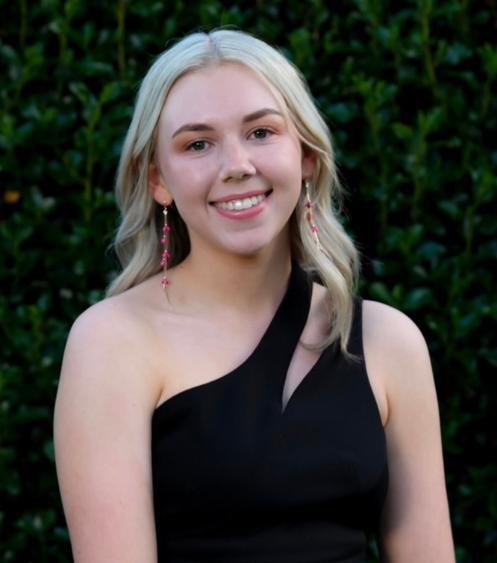 "There is a strong need for doctors, particularly Indigenous doctors because there are so few. By becoming an Aboriginal doctor for Aboriginal people and making healthcare more accessible and a more comfortable experience, I can help close the health gap between Aboriginal and Torres Strait Islander peoples and non-Indigenous peoples."
The scholarship has enabled Nean to focus fully on her studies and build strong connections with people and Country without the financial pressures of living away from home. The first in her family to go to university, she hopes to create a story of inspiration for other younger members of her family and community.
"I would never have imagined myself studying medicine at university, and I'm so proud and so grateful for the opportunity to do this with the support of the Dr Krish & S Reddy Indigenous Medicine Scholarship," she says.
"Creating opportunities for Indigenous students through programs like this supports their drive and passion to pursue their goals, and creates pathways to a better future where they can positively impact the health needs of communities."
From lived experience to impact
For Thorne, early experience with the medical system drew her towards a career as a doctor from a young age.
"I had central sleep apnoea as a baby, and I also contracted whooping cough, causing me to stop breathing; my specialist performed CPR on me and saved my life," Thorne recalls.
"Hearing stories of my near-death experiences as a child made me aware of the significance doctors hold in the health and lives of individuals and populations. I want to share in this responsibility, to save people's lives and lead them to live healthier ones."
A Wiradjuri woman with strong Kamilaroi connections, Thorne brings to her studies a deep understanding of the impact of intergenerational trauma on the health of First Nations Australians.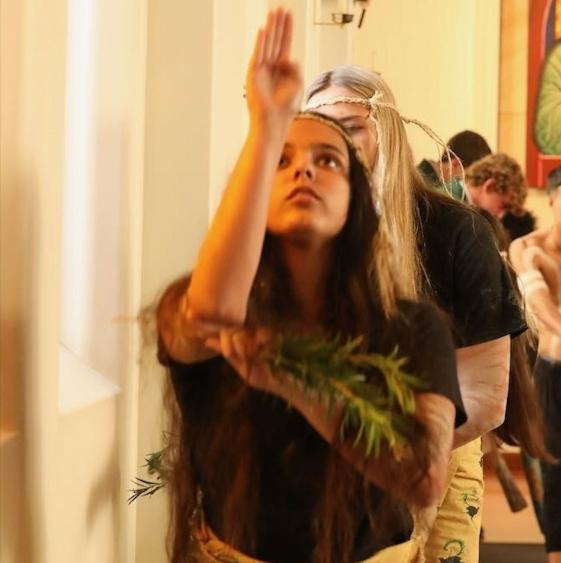 "Indigenous peoples face greater health risks such as diabetes, kidney, and heart disease, and have a shorter lifespan than that of non-Indigenous Australians. This is evident within my own family. Through becoming a doctor, I can not only give back to the broader Australian community but also the Aboriginal and Torres Strait Islander community by providing a culturally sensitive healthcare environment."
The scholarship has contributed significantly to the cost of transport and study materials, allowing Thorne to focus on her studies and educational outcomes, while the generosity of the donors has given her the confidence to pursue her dreams. Like Nean, she is also the first in her family to benefit from a university education and is determined to make them, and her community, proud. On graduating she plans to work as an emergency medicine physician in rural settings or within a military branch, with a clear focus on addressing the greater health risks facing our First Nations communities.
"I also want to show younger Indigenous Australians that anything is possible and that they can reach their goals and potential if they are willing to put in the hard work."