November 20, 2023
New scholarship to encourage medical students to practice in regional communities
Clarence Valley Orchestra fundraises to address crippling doctor shortage
A regional community plagued by an ongoing shortage of doctors has turned to music in a creative way of addressing the problem.
The Clarence Valley, in northern New South Wales, is, like many rural and remote communities throughout Australia, facing an escalating health crisis, with not enough medical practitioners to serve the region.
So, Dr Greg Butcher, an audiologist and the Artistic Director and Conductor of the Clarence Valley Orchestra, decided to use the power of music to make a difference in the world of medicine.
He contacted Associate Professor Jean Collie, Director of Medical Education, UOW Clarence Valley Regional Training Hub to find out how the local orchestra could play a role in helping with the crisis.
The University of Wollongong's (UOW) Graduate School of Medicine is firmly embedded in the Clarence Valley community and is playing a significant role in training medical students to attract future medical practitioners to regional, rural, and remote areas.
Students who take part in the unique and innovative Doctor of Medicine program spend 12-months of their degree on placement in a regional, rural, or remote community, with Grafton/Maclean, in the Clarence Valley, a popular hub for medical students.
Dr Butcher decided to draw on the community's connection with UOW and create the Clarence Valley Orchestra Medical Student Scholarship. Devised in consultation with staff from UOW who are based at Grafton Hospital, the scholarship will provide $5,000 to a final year medical student to encourage them to undertake their placement in the Clarence Valley. Over the next three years, the scholarship will award $15,000 to UOW medical students.
This will be the first year the scholarship has been offered.
"We are thrilled that the orchestra can support a program that may benefit the Clarence Valley in the future and help the medical shortage and dire straits the community is in currently," Dr Butcher said. "The scholarship program is 'thinking outside the box', trying to find different ways to assess a difficult situation and making headway with addressing the issue."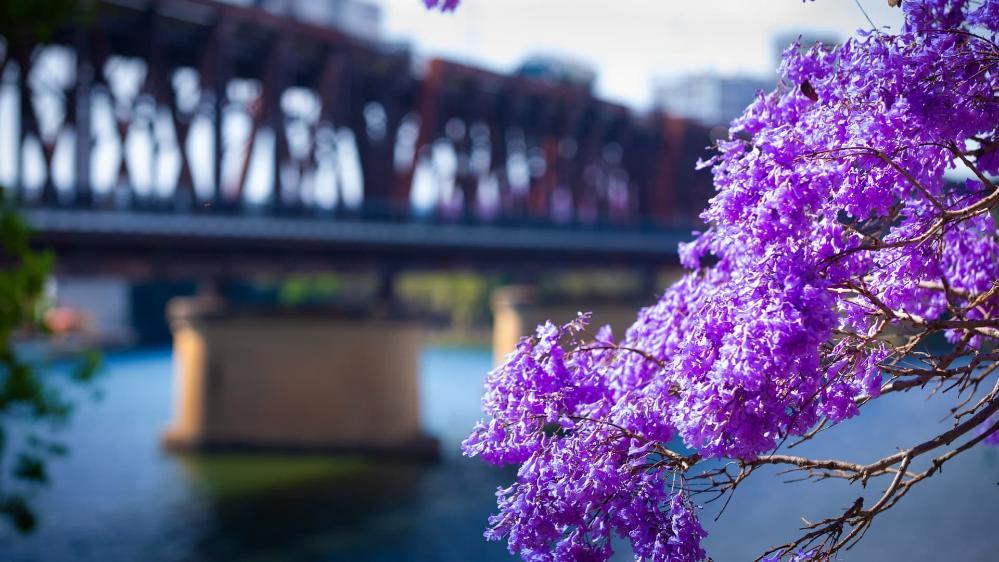 Grafton, in the Clarence Valley, is a popular hub for UOW medical students.
The Clarence Valley Orchestra last month held a concert event, An Afternoon at the Pops, to raise money in support of the scholarship, with the long-term aim of increasing the GP workforce in the region.
UOW's Graduate School of Medicine operates from two campuses – Wollongong and Shoalhaven – with eight rural hubs across Australia, including in Grafton/Maclean.
UOW Dean of Graduate Medicine Professor Zsuzsoka Kecskes said UOW's focus on embedding medical students in regional, rural and remote communities for 12 months is what truly sets it apart from other medical programs.
"It is the first medical school in the country in which up to 70 per cent of students spend a full year of clinical training in a rural community," Professor Kecskes said.
"This experience helps graduates prepare for the many challenges they will face on a daily basis if they choose to practice in these areas, but also shines a light on the benefits of living and working outside the city.
"We are dedicated to improving the health and wellbeing of people living in rural settings, and we continue to build our rural and remote outreach to improve the quality of care given to patients in country hospitals and rural practices."
Almost two-thirds of all UOW graduates are currently working in settings outside of major capital cities; just under half of these in a designated rural setting.
About one-third of Australia's population lives in a rural or remote area, which creates challenges in terms of equity of access to health care.
In addition, rural and remote populations face unique health and social issues such as Indigenous health needs and inequities, farm safety, social isolation, and natural disasters. These issues are compounded by higher rates of chronic disease, substance abuse and suicide in these settings.
Dr Butcher said the community were delighted to support a scholarship that would encourage medical students to undertake a placement in Grafton and consider establishing themselves in the region in the future.
"It is known that such placements encourage students to return to practise in rural communities and have a better understanding and appreciation of medicine in these areas. Many medical students also play an instrument and will be invited to play in the Clarence Valley Orchestra, should the orchestra have a concert in the making."
For more information on the Clarence Valley Orchestra Medical Student Scholarship, visit: https://scholarships.uow.edu.au/scholarships/search?scholarship=3161