March 7, 2022
UOW medical student to represent Australia at global Y20 Summit
Narayan Khanal one of only four young Australians chosen to advocate for youth issues
A University of Wollongong (UOW) postgraduate student is one of only four students in Australia chosen to represent the nation at the upcoming Y20 Youth Summit in Indonesia.
Narayan Khanal, who is studying a Doctor of Medicine at UOW's Graduate Medicine after graduating with a Bachelor of Medical and Health Sciences in 2019, along with three other young Australians, will advocate for issues affecting young people during the global event in July.
The Y20 Youth Summit features representatives from the countries that comprise the G20, the Group of Twenty that includes most of the world's biggest economies. This year, the summit will explore the themes of Youth Employment, Digital Transformation, Sustainable and Livable Planet, and Diversity and Inclusion. Narayan's will be specifically focused on Diversity and Inclusion.
Narayan will be travelling to the Y20 Youth Summit on behalf of Global Voices, an Australian not-for-profit organisation that focuses on nurturing and developing the next generation of youth leaders. He is thrilled to have the opportunity to advocate on behalf of young people and work with like-minded individuals on creating change.
"For me, this is an opportunity to build policy writing skills, engage with young leaders from around the world, learn from them, build networks, and learn from different ideas and perspectives," Narayan said.
"During the summit and pre-summit engagements, I am hoping to put forward recommendations that will enable young leaders from minority backgrounds to get opportunities to be part of decision-making processes in respective G20 countries for the Y20 communique."
However, Narayan said it is not just about sharing his views, but finding out what matters to the young people of Australia so he can truly fight for their future.
"Before the summit, I wish to seek feedback from, and engage with, young people from across Australia, to hear about the concerns they would like addressed at this global forum. I believe it is important to ensure that policy is informed from views held by engaging young people from different backgrounds, rather than just my views, as it reflects more broadly the perspective of young people."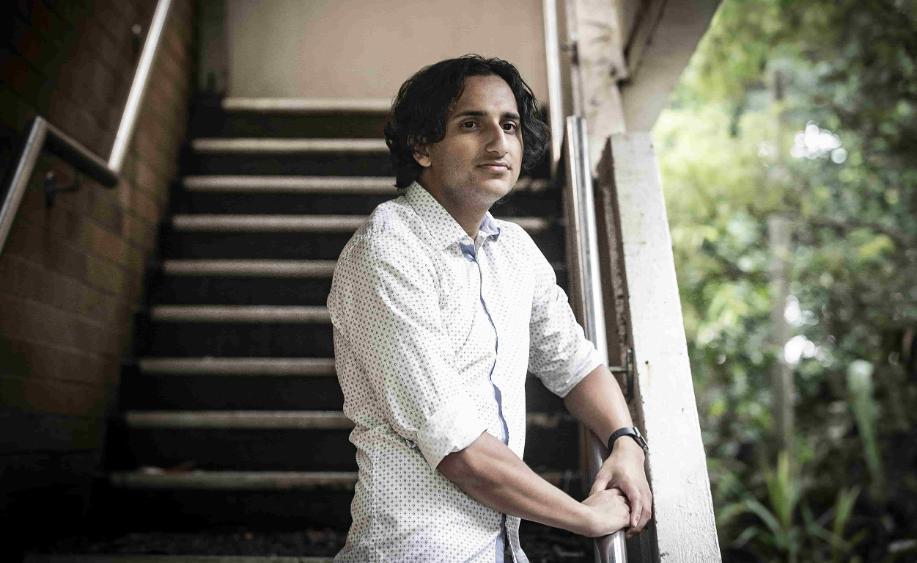 Narayan was born in a refugee camp in Nepal, and spent the first decade of his life thereafter his family fled ethnic cleansing in Bhutan. A passionate advocate for refugees, Narayan arrived in Australia, with his family, at the age of 12 and settled in a town in regional NSW, where Narayan and his family began to learn English and acclimate to their new home.
At a young age, Narayan has achieved an impressive litany of achievements, reflecting his hard work and dedication to make a difference in the world. In 2019, he was awarded the Robert Hope Memorial Prize, UOW's most prestigious honour for students. The same year, he was named Wollongong's Young Citizen of the Year in the city's annual Australia Day honours.
He has also been recognised for his advocacy for human rights, and in 2018, was a finalist in the 2018 Human Rights Commission's Young Person's Human Rights Medal.
During his time at UOW, Narayan spent five months in Japan, at Kobe University, as a New Colombo Plan Scholar. He also formed the UOW Multicultural Society to bring together and facilitate connections between people from all cultures, countries, and walks of life.
Now studying at UOW's Graduate Medicine to become a doctor, Narayan remains focused on humanitarianism and public health. Having the opportunity to speak on a global stage, about issues that are both close to his heart but also deeply universal – the need for equity in public health, greater intercultural dialogue and cross-cultural awareness, and the role of young people in informing public policy and decision making.
"We have a tremendous opportunity to engage our next generation of leaders in policy developments that will ultimately affect the future we share together," Narayan said.
"To realise this opportunity, it is important that information is shared with, and pathways are created for, these new, young leaders."