November 2, 2022
Bridging science and public policy
How Professor Bruce Thom committed his life to the transfer of scientific knowledge into policy development
Calling himself "a Bondi boy", Professor Bruce Thom has always felt a connection to the ocean.
"I was born and grew up in the Eastern Suburbs of Sydney. My mother, grandfather and two cousins have had a long association with the area, the community, the baths, the beach and the Bondi Pavilion. This is where I learnt to swim and surf, and I've always enjoyed lying on Bondi Beach's fine golden sands," Professor Thom reminisces.
As one of Australia's leading geoscientists and educators, he hasn't strayed much from the coastal life, which became the centre of his academic studies, and, later, the focal point for his public policy involvement.
Even though he says he's not "an academics' academic", Professor Thom's university career has been impressively rich. For eight years, he served as Professor of Geography and Head of Department at the University of Sydney and earlier, between 1977 and 1984, as Foundation Professor of Geography at the Faculty of Military Studies, University of NSW. He then moved on to leadership roles, serving first as Pro-Vice-Chancellor for Research at the University of Sydney and, later, as Vice-Chancellor of the University of New England.
Professor Thom's extensive written work is a testament to his passion for science. He has published extensively on coastal studies and the Australian coast – to this day, his 1977 co-authored work on coastal morphodynamics remains the seminal study cited by coastal scientists worldwide. In 1984, he edited a book entitled Coastal Geomorphology in Australia, a pioneering review of coastal studies from that time. And he's written 225 blogs for the Australian Coastal Society, the organisation he helped establish and chaired between 2008 and 2012.
But it's the intersection of academia and public policy that has become his main operating theatre.
Professor Thom is a founding member of the Wentworth Group of Concerned Scientists, an independent group of scientists and professionals working to secure the long-term health of Australia's land and water. As a long-standing advocacy group, it was created in October 2002 during the time of Australia's catastrophic Millennium Drought. The group comprised the leading Australian scientists-environmentalists, among them eminent water expert, late Professor Peter Cullen. After the first meeting in Sydney's Wentworth Hotel, the Wentworth Group published Blueprint for a Living Continent, their foundational document, which provided key changes to a sustainable future for the Australian continent and its people.
"Twenty years later, these objectives are still acutely pressing, as many great perils and threats to our natural environment persist. And we're not dealing with a steady, static reality but a dynamic, accelerating world. That's why we need scientists and policymakers to speak a similar language," Professor Thom says.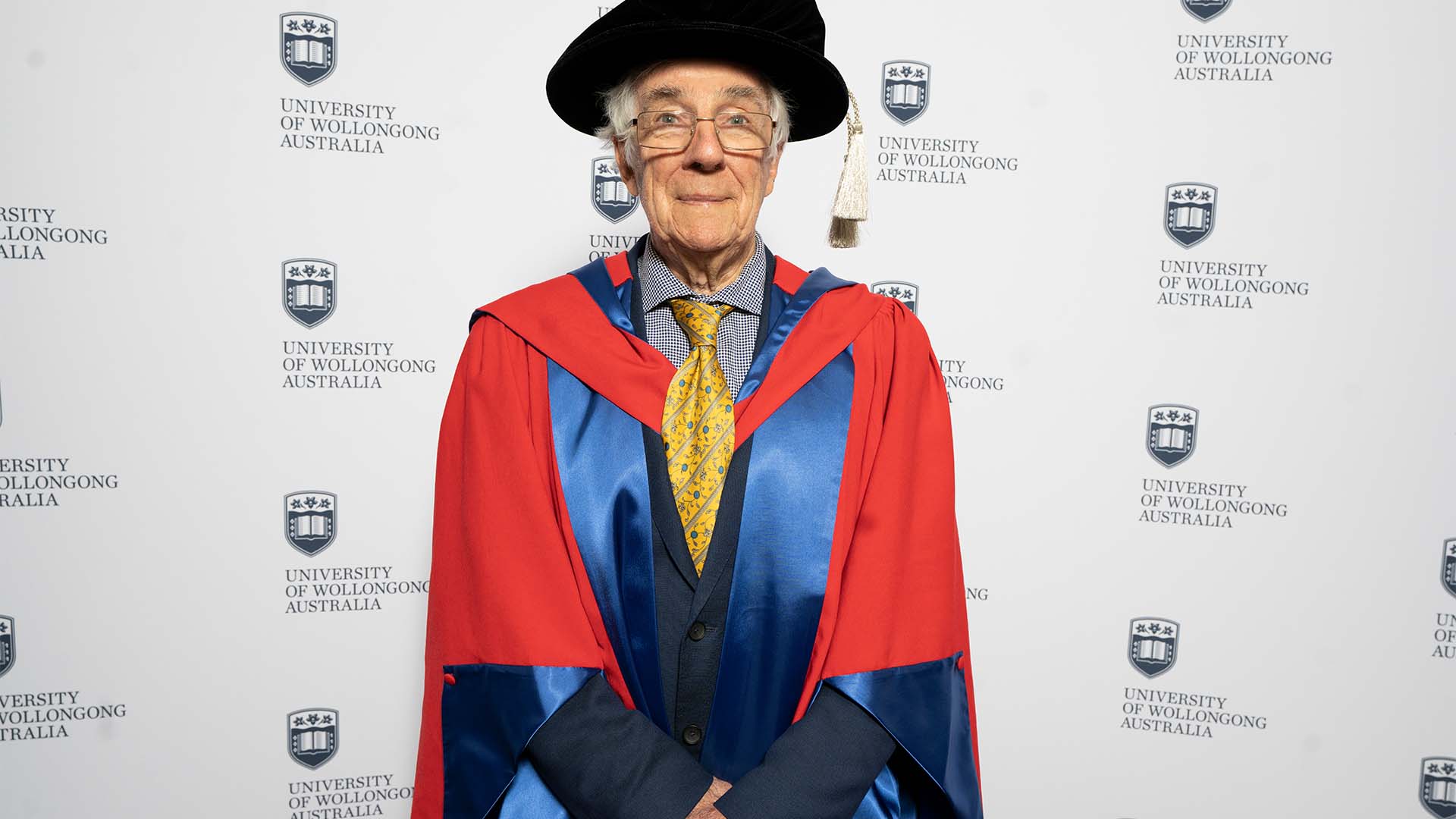 He sees himself as a bridge between these two worlds, a mode of operating he calls a privilege of being both "inside and outside the tent".
"I've been fortunate to be able to use my scientific knowledge to move into the policy-making sphere and work with the intricacies and complexities of the public policy arena," Professor Thom says.
His contribution to coastal management and policy at the local, state and federal levels has been vast. Professor Thom served as Chair of the committee that produced the second national State of Environment report 1998-2001 and as an advisor to the first Prime Minister's Science Council on climate change in 1989. As Chair of the NSW Coastal Committee (1989-1998), and its successor, the NSW Coastal Council (1999-2004), he drove the development of the 1997 NSW Coastal Policy. He had significant input into the NSW Coastal Management Act of 2016. He also chaired the NSW Coastal Panel, and continued, first as Chair, then as a member, of the re-established NSW Coastal Council.
As for climate change, Professor Thom remains a fierce environmentalist, advocating for the more common use of sustainable energy sources and for the application of the Public Trust Doctrine in environmental law. His contribution to the public debate on natural resource policy has earned him a nomination to the Member of the Order of Australia in 2010.
"Our continent's geographic position means a higher likelihood of extreme climatic events. But it also offers enhanced opportunities to capture the power behind nature's energy sources. The sunshine is there to be captured, as is the wind. Perhaps, in years to come, wave and tidal energy will also add to Australia's capacity to drive new technologies, enhancing our comparative advantages in primary and secondary industries."
Today (Wednesday, 2 November), when accepting his Honorary Doctorate of Science from the University of Wollongong (UOW), the University boasting access to the stunning South Coast, Professor Thom said he's grateful for having been recognised for his efforts in bridging science and public policy.
As Professor Colin Woodroffe from UOW's School of Earth, Atmospheric and Life Sciences said, Professor Thom has always been available to UOW academic staff and students, participating in many workshops, leading seminars and advising young researchers. He has also been an Honorary Fellow of the GeoQuest Research Centre since 2014 and provided critical advice on initiating the UOW Global Challenges – Sustaining Coastal and Marine Zones theme.