July 23, 2015
What makes a tourist destination fashionable?
A doctoral student whose research focused on what it takes for a tourist destination to be considered fashionable hopes to see his findings converted into a 'how to' guide for those in the tourist industry.
Clifford Lewis, who is currently broadening his skill set by working as a researcher at market research consultancy Ruby Cha Cha in Sydney, undertook his PhD jointly between the University of Wollongong and the University of Wollongong in Dubai.
Clifford was awarded his PhD at a Faculty of Business graduation ceremony held at UOW on 22 July.
His research focused on Australian destinations due to time and resources but Clifford believes his findings could be applied to any destination.
"The findings are very practical and applicable and would form a structured approach for managing a destination and thinking about how their place can be made fashionable," Clifford said.
Clifford said that with a publication possibly in the pipeline he could not elaborate in detail on all the conditions which make a destination fashionable. However, broadly it included how people manage the product at the destination to make it different and iconic.
"It's how they talk about the destination and who talks about it – for example, celebrities."
"When I started the PhD I was thinking about 'irrationality' in a way. For example, Port Kembla was ranked as the best beach but still people prefer to go to Bondi. Why? How could any other beach be turned into a Bondi?"
Clifford started his Bachelor of Commerce (Marketing) degree at UOWD in 2006. A year later, he took the decision to transfer to the University's Australian home.
"I was looking for a challenge in a way – something to get me out of my comfort zone. I had come with the intention of doing six months and then going back home. That was eight years ago," according to Clifford.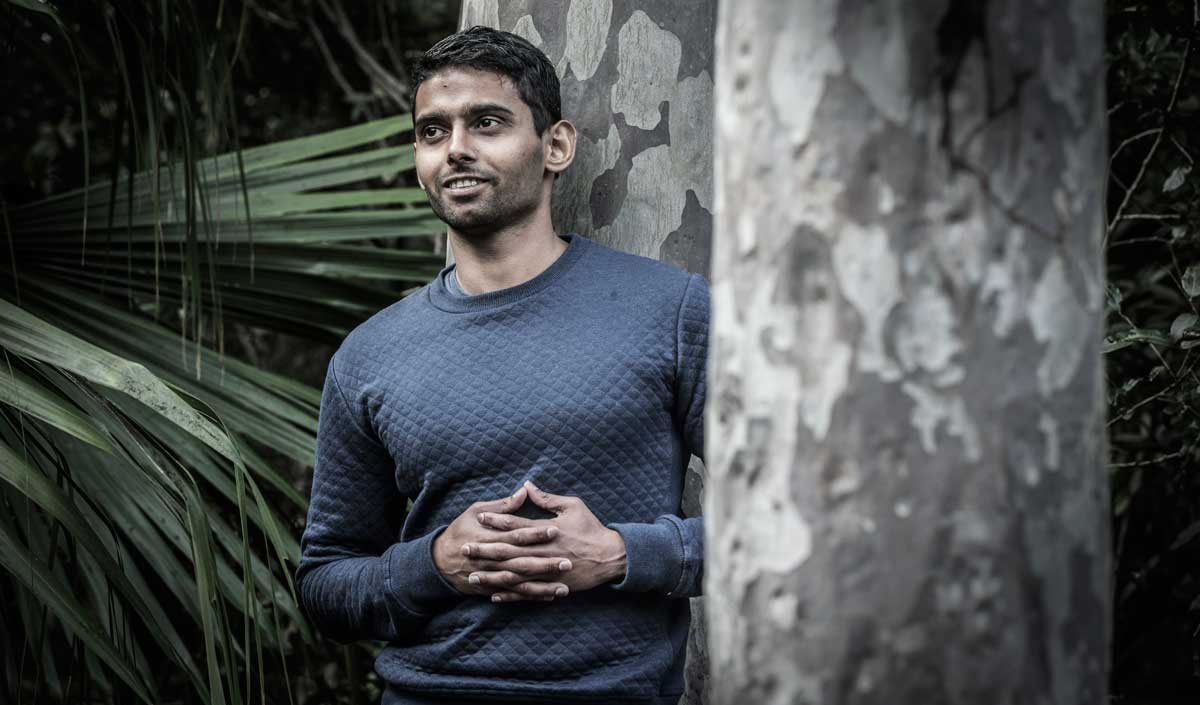 He embarked on his PhD in 2011 after completing an honours year in Australia which saw him win the University Medal for his dissertation. Clifford decided to pursue his PhD studies in tourism, an area that he had been interested in since working on a research paper with UOWD's Dr Melodena Balakrishnan back in 2006. Although predominately based in Australia, Clifford's PhD research led to a further stint in Dubai, where he was given desk space by UOWD and encouraged to present his research to some of Dubai's brightest scholars, including his supervisor Dr Greg Kerr.
Meanwhile, support from his Australian supervisor Dr Lois Burgess led to opportunities to receive valuable guidance for his studies from the Institute for Innovation in Social and Business Research and to network with the leading academics in the field.
"These were people whose names I had spent years reading about in journal papers. They were like celebrities to me," Clifford said.
In addition to a final thesis, Clifford's PhD also led to four conference papers and two journal articles, with a future agenda for additional research and publications.
"Overall, UOW and UOWD together set me up for success in a field I feel passionate about. The academics I worked with have been excellent mentors and are people I look up to. With the technology we have today, distance becomes irrelevant – so working with two supervisors in different countries was a great experience," Clifford said.