David Ryan's sponsorship legacy
David Ryan Conference Sponsorship recognises contribution of late staff member
---
David Ryan was a dedicated administrative staff member who, for 14 years, worked as UOW's Timetabling Co-ordinator, organising the most appropriate lecture rooms across the campus for students and teaching staff.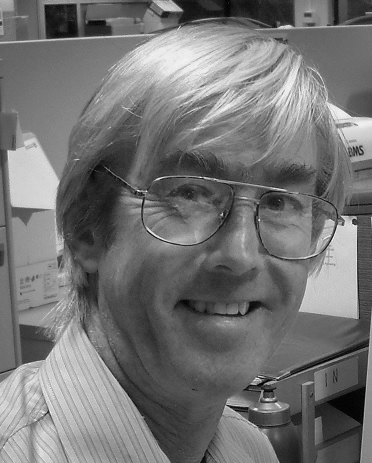 David (pictured) tragically died unexpectedly at his home in the Southern Highlands in February 2013.
Now his name will live on at the University in the form of the David Ryan Conference Sponsorship being administered through Professional and Organisational Development Services (PODS).
The sponsorship was formally launched at an event attended by his family and present and past colleagues at UOW on Friday 31 July.
Director of Student Services, Megan Huisman, said that David lived and worked by the following creeds:
If you find a problem, find a solution.
If you are given a challenge, give back a solution.
If you attend a conference, you actively contribute.
The current Timetabling Co-ordinator, Nikki Bushell, described David as a passionate man who was strong in character and conviction. He was a member of the ASPRG (Australasian Syllabus Plus Reference Group) and served as president for a number of years.
The David Ryan Conference Sponsorship is for two $500 sponsorships awarded each year and is available to professional services staff (full-time or part-time) who would like to develop their skills by attending and contributing to a conference. Applicants must be contributing to the conference by presenting a paper, presenting a conference poster, chairing a session or acting as a member of a panel.
PODS will be advertising the inaugural sponsorship during August.
Banner image (above): Family of the late David Ryan joined with some of his UOW work colleagues at an event honouring David at the University on 31 July.