In the lead up to International Women's Day on March 8, each day the Global Challenges Program is profiling one of the many brilliant women we work with to celebrate their contribution to knowledge, and to celebrate all women who have contributed to creating a better, more equal world.
---
In 1911, the first International Women's Day was held across Europe, marked by protests and meetings of more than 30,000 women campaigning for equal rights. While some inequalities faced by women have since been reduced, the world is still far from equal.
International Women's Day, now celebrated worldwide on March 8, is a global campaign for gender equality. It is both a celebration of the courage and determination of past women who have changed the world, as well as a call to action to governments and policy makers to address inequality that still exists. This year, the 2020 theme is #EachforEqual, which continues to campaign for gender equality in all areas of society, while recognising that our "individual actions, conversations, behaviours and mindsets" can have a greater collective impact to initiate change.
At the Global Challenges program, we take pride in supporting female researchers and leaders. Fifty-two per cent of our projects supported in 2019 were led by women, with female researchers making up 45 per cent of our overall cohort.
In the lead up to International Women's Day on March 8, each day the Global Challenges Program is profiling one of the many brilliant women we work with to celebrate their contribution to knowledge, and to celebrate all women who have contributed to creating a better, more equal world.
Dr Rebecca Stanley, Stronger Cultures Koori Kids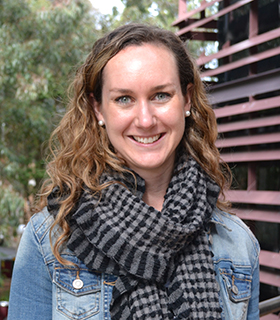 Dr Rebecca Stanley is a NSW Health mid-career fellow in the Faculty of Social Sciences. Her research interests are in the development, implementation and evaluation of culturally appropriate school, afterschool, and community-based interventions to increase physical activity, reduce sedentary behaviour and promote healthy lifestyles in children and adolescents, particularly in Indigenous children.
Dr Stanley is the lead investigator on the Stronger Culture Koori Kids project that runs an afterschool program encouraging Aboriginal children to connect with their culture. It focuses on using culturally relevant activities chosen by the local Aboriginal community to promote healthy lifestyles and educational outcomes, in disadvantaged areas of the Shoalhaven.


What does it mean to you to be a female academic, and as a part of the Global Challenges Program?
I don't focus on the fact that I am female researcher/academic per se. I am here to do something that I am passionate about and to work around people who share the same passion. I am one part of the puzzle and together with other people, my goal (our goal) is to make a difference.
That is why I am so fortunate to be part of the Global Challenges program. I can have a voice and be valued for it. I can work and learn from people who have different skills and viewpoints. The Global Challenges program supports and empowers me, as a female researcher/academic, to do the work I need to do to make a difference.


Why are more women needed in this space and why should more women become researchers?
Human research has traditionally been depersonalised and often seems so far from reality. I am not saying all research is like this, and this is definitely changing, but often people are treated as a number on a page. The experiences of being a woman enables women researchers/academics to bring a unique perspective to the research that can bring life to numbers and give participants a voice about their own world. Having this sense of empathy towards participants and research means that human research can have a greater longer-lasting impact. This can't happen unless more women become involved in research and work in partnership with other researchers.


What makes you passionate about your research area?
My research started when I was introduced to an Aboriginal woman who was the CEO of Child and Family Centre. At the completion of one particular meeting, we walked out into the foyer of the centre and was surrounded by a group of hyped-up children. They had nowhere else safe to go after school. It was an overwhelming experience and got me thinking about what I could do to help these children. From reading the evidence around the health of Aboriginal children and acknowledging my skills in healthy behaviour promotion, I knew we could do something to help. But as a non-Aboriginal woman, I knew I could not and did not want to do this alone. It was at this point that the Aboriginal woman introduced me to the Elders in the area and this was the start of an incredible journey that has become my passion.
So much research has been done in the past that does research "ON" Aboriginal communities, rather than "WITH" Aboriginal communities. I am the first to acknowledge that I do not have the answers to everything and I am constantly challenged on how to do research with Aboriginal communities. We need to start putting Aboriginal people in the driver's seat of research that is about them. I work very closely with Dr Anthony McKnight, an Awabakul, Yuin man and academic in the School of Education. Together, with the Aboriginal communities we have started a journey of exploring how connecting with culture can improve healthy lifestyles of children through an afterschool cultural program. My experience through this research has made me challenge how I do research, particularly around giving participants a voice and acknowledging the strengths that participants can bring to any research project. I want to be able to share my experiences with other researchers so we can challenge the way research is done and create more positive, meaningful outcomes that will actually make a long-lasting difference.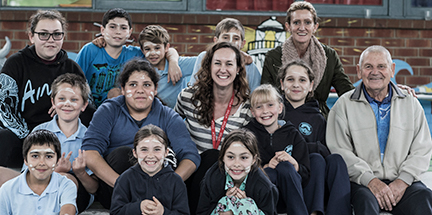 What does "Each for Equal" mean to you? What do you think needs to be done to ensure this?
Communication. Stop and take the time to listen, then take the time to share. Everyone has a story that they can, want, need to tell. It doesn't matter if they are a woman, a man, old or young. You can learn so much by just listening. Also, you can teach so much by sharing. It goes both ways and their needs to be an equilibrium with listening and sharing. Equality fails when one of these parts is not achieved. It is only when effective communication is occurring that things be achieved.


Do you have an achievement in your career that you are most proud of?
Being awarded my Doctorate. When I was at school, I was diagnosed with a Learning Disability and was told by teacher, after teacher, that I would not be able to complete Year 12, let alone go to University. With the help of a very strong woman (my mother and a teacher herself), I not only completed Year 12 but I went on to finish my Degree in Occupational Therapy and get my PhD. I have always wanted to be in a career where I can help people work out what they need to achieve their goals.


Who inspires you?
Since becoming a mother, I now have to juggle my work, my family and my self. I look for female mentors who are honest about their work-life balance and who can share strategies on how to manage a balance in life, even if it isn't going to plan. I have a number of female colleagues who I really look up to in this regard. Being part of the Global Challenges Program and the University sector has meant that I have been able to work with a number of women who share the same challenges but have more experience with dealing with these. I have learnt so much from them and I consider them my mentors.