Moving away from home and beginning university is tough enough; throw in a global pandemic and finding your feet in a new environment and it becomes an even bigger challenge.
---
One of five scholarships awarded to UOW students by the George Alexander Foundation (GAF), made the transition to tertiary education so far from home that little bit easier for Stephanie Everson.
The scholarship, worth $24,000 over three years for each student, meant Stephanie could concentrate on settling into university life without the added worry of immediate financial pressures.
"I'm from Forbes, which is five hours inland and I really didn't know where I was going to go for university after I finished school. But when I came up to visit the campus I fell in love with it and knew the University of Wollongong was exactly where I wanted to go," she says.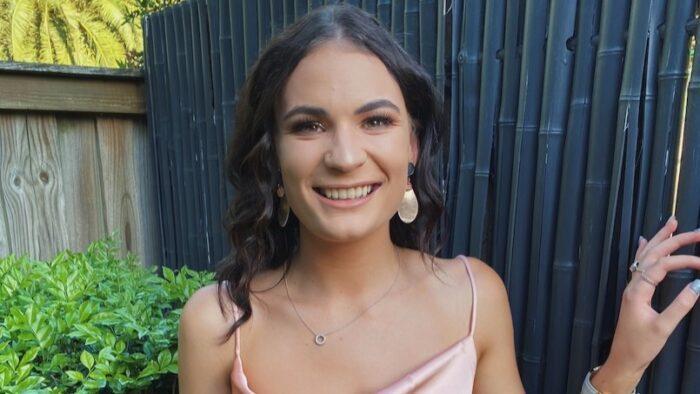 Stephanie Everson
For Stephanie, the GAF scholarship was instrumental in helping her to relocate to Wollongong, find accommodation and household supplies, and purchase the textbooks and computer essential for her law studies.
"I didn't feel the pressure of having to find a job immediately and the scholarship took the financial burden off me when I was doing such a full-on course load," she says.
And when life was severely interrupted by COVID-19, the GAF scholarship became crucial for enabling her to continue with her undergraduate studies.
"I honestly think I would have considered dropping out [without the scholarship]," she says.
"I'd had a full-time job in Forbes and saw the money I was earning start to drop. The scholarship meant there was one less thing to worry about, and being a first-year university student, there is already so much to get used to."
The George Alexander Foundation was established in 1972 with the aim of supporting access to education for young people, especially from rural and remote areas, to overcome barriers to continued education.
A self-made man, who emigrated to Australia from Britain in 1926, George Alexander believed in the notion of "planting seeds and hoping they grow into pretty big trees". He created the Foundation in order to use his wealth in a constructive way. Keenly aware of the obstacles he had faced as a child and his own lack of education, he was inspired to help talented, young people make the most of their potential.
Previous GAF scholars (L-R): Aish Cowgill from Bathurst, Hannah Jenkins from Picton, Mikayla McGuirk
The Foundation's partnership with UOW, currently one of 15 it has throughout Australia, began in 2018.
Craig Connelly, Chief Executive Officer for the GAF, says the University met all the criteria the Foundation looked for in its partnerships and the success of the first round of scholarships, with a 100 per cent retention rate of students, was testament to UOW's commitment to helping students from diverse backgrounds.
"There are two important aspects we look for in a partnership agreement, which runs for three years, to enable us to provide the most benefit to scholarship students," Connelly says.
"One of those is the quality of the students and the selection process for the scholarships and the second is the relationship we have with the staff that manage the program.
"We put our potential partners through a stringent due diligence process and the University of Wollongong met all the criteria.
"The 100 per cent student retention rate of our scholars is proof of that, especially in 2020 when circumstances could easily have meant students could have decided not to continue with their courses.
"But the ability of the University to support its regional and rural students, who may not have otherwise been able to continue their studies, shows the University has a well-structured offering."
Recognising that success, the Foundation has renewed its partnership with UOW for another term.
"The scholarship runs for three years, but our partnership with the University runs for another five years so we can continue the ongoing relationship with our scholarship students," Connelly says.
Since the partnership began, the GAF has pledged $576,000 to UOW, supporting a total of 24 students to successfully complete their tertiary studies.