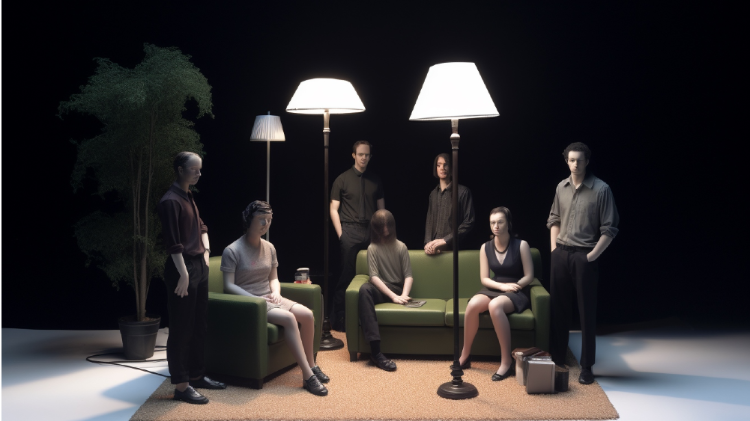 Ten Strangers in a Room
-

Recurs every day until Saturday 3rd Jun 2023

Wollongong Campus
Building 29 Theatre G02
University of Wollongong, Bachelor of Performance Production
---
Written (or Devised) by: Barb Ontario
Director: Matthew Prest
Ten Strangers in a Room is a captivating and thought-provoking play that delves into the complexities of human connection and the power of vulnerability. As ten strangers come together in a cozy room, each with their own unique reasons for being there, they quickly realize that they share a common desire for connection and friendship.
Through a series of unexpected twists and turns, the characters navigate the complexities of human relationships, grappling with their own insecurities and fears as they learn to understand and accept one another. As tensions rise and secrets are revealed, the characters are forced to confront their own prejudices and biases, in a compelling portrait of modern human relationships.
With its powerful themes and unforgettable characters, award-winning Canadian playwright Barb Ontario (Between the Lines and Behind Closed Doors) has crafted a gripping drama that will leave audiences feeling deeply moved and uplifted.