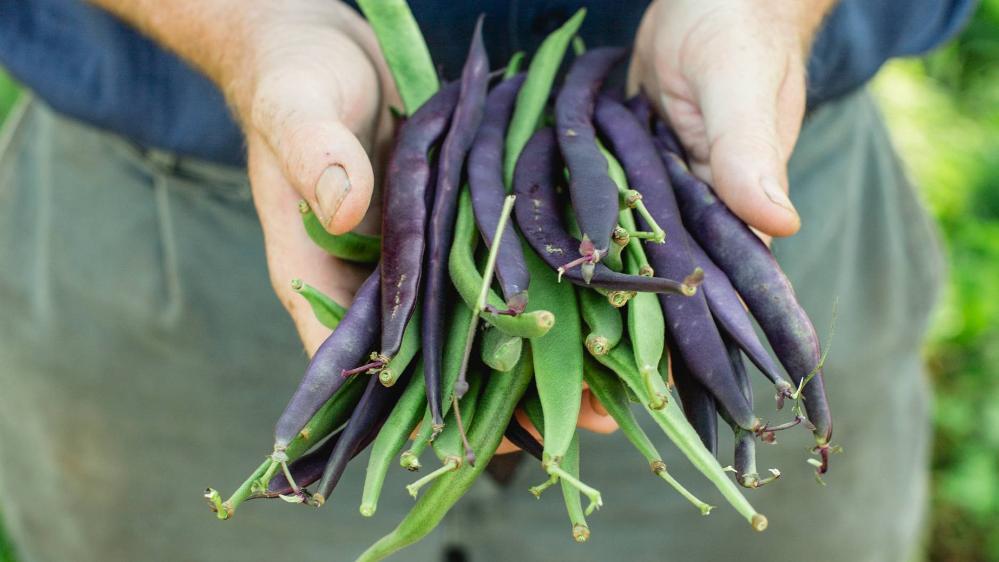 Connecting Over Fair Food
-

Innovation Campus (Wollongong)
Sustainable Buildings Research Centre, Squires Way Fairy Meadow, NSW 2519
Join us for an inspiring, encouraging and nourishing evening among other fair food champions.
---
In a world of growing complexity and uncertainty, we are gathering to explore how we can together build a food system that is more sustainable, stronger and resilient here in the Illawarra. Our food system is under great pressure from climate change and natural disaster-related supply chain disruption. Building local resilience will help us be better equipped to deal with future uncertainties, as well as support biodiversity and mitigate climate change.
These complex and systemic challenges require proactive and intersectoral action, but where can we start as a community?
Key note speaker - Clarence Slockee
Clarence is a Cudgenburra/Bundjalung Aboriginal man with a long family history of bushmen, farmers and fishermen growing up in the lush Tweed Valley. Clarence intertwines his love of plants, education, culture, design and the arts into his role as Director of Jiwah. He is a graduate from the National Aboriginal and Islander Skills Development Association (NAISDA) Dance College and has gained experience across a broad range of performance mediums, but his passion remains with his farming roots and ensuring the biodiversity of native species. Clarence has over 20 years of experience in environmental and cultural education, including roles with the Royal Botanic Garden Sydney, the Barangaroo Delivery Authority and more recently as Director and founder of Jiwah, a 100% Aboriginal owned company that delivers a range of collaborative projects including urban native species green space. For the past 10 years Clarence has been a familiar face on television screens across the nation as a presenter on ABC's Gardening Australia. With regular segments on the TV series, he continues to educate people about medicinal, cultural and edible native plant species unique to the Australian landscape. A graduate of UTS Business School, Clarence is currently working with a broad range of collaborators to incorporate Indigenous cultural perspectives into green space urban design.
Local speakers
Rod Logan is the Market Garden coordinator at Green Connect and one of the drivers behind the Woonona Community Garden. Rod comes with a lot of experience as a organic commercial gardener, who also has a long history of working and volunteering for community organizations incl. Landcare.
Sheryl Wiffen has extensive experience (36 years) in the Government and Non-Government sector in Community Development, Health, Education and Training and sat on the board of a host of committees. She has a particular interest and strength supporting the edge of our community with setting up cutting edge innovative outreach projects in drug and alcohol, sex workers and homelessness. Sheryl is a passionate Permaculture Gardener, with her amazing suburban home as testament to the ethics Sheryl lives. In 2012 she set up 'Permablitz the Gong' with Jacqui Besgrove, Rebecca Mayhew and Kristy Newton to create edible gardens and share skills related to permaculture and sustainable living.
Ash Castro is the new Manager at Warrawong Residents Forum Inc (WRF) which runs out of Warrawong Community Centre. is based out of Warrawong Community Centre. We are a small organisation with a 1.5 staff and a handful of volunteers in one of the Illawarra's most under resourced and disadvantaged communities. We host a range of support to the community from Early Intervention – through to – Emergency Relief, to a diverse range of ages, genders, cultures, and complexities. We provide information, referral, Assessment and Advocacy along with several food initiatives that serve as soft entry points of engagement for the community including a community lunch, food hub, food parcels, take aways meals, and at times vouchers – this basic need and resource sees people visiting the centre, engaging with the team, and building a sense of trust where they can ask for help and engage in our resource.
Join the Crop Swap
We are calling on all backyard, verge and balcony growers to bring along anything surplus to swap. Think of a glut of garden greens or excess mulberries, maybe you have a bay leaf tree or rosemary that can benefit from a trim or it could be herbs that are almost coming out of your ears etc. Crop swaps are a great way to build local community, reduce food waste and eat better, for less.
Enjoy the Local Feast
On entrance your will be provided with a Darkes Cider of your choice and dinner box full of local goodness. BYO water bottle.
All revenue from the tickets is invested back into Food Fairness Illawarra, to enable it's collaborative work towards a more sustainable, stronger and resilient local food system (incl. events like this).
Partnerships for the goals
This event is organised as part of Global Climate Change Week by Food Fairness Illawarra, in partnership with Shellharbour City Council, Kiama Municipal Council, Illawarra Shoalhaven Local Health District, University of Wollongong and Healthy Cities Illawarra.
Achieving Sustainable Development Goal 2: Zero Hunger is more than just addressing hunger and requires all of us to work together - we all have a role to play when it comes to our food!
"I liked the bringing together of passionate community members and groups. The range of speakers demonstrated the breadth of action that is happening in this area in our region." - Past Connecting Over fair Food attendee