This February WIC hosted its inaugural Guided Peer Support (GPS) program to help students navigate their way through uni life and into later success.
---
This program was an initiative created from student feedback and the success of 2019's WIC mentoring program. The GPS pairs existing Indigenous students with first years to help them get through their studies as well as overall aspects of uni life.
Over the next four weeks our peer guides and their students will meet to explore the University, engage with local events and to connect with the WIC community.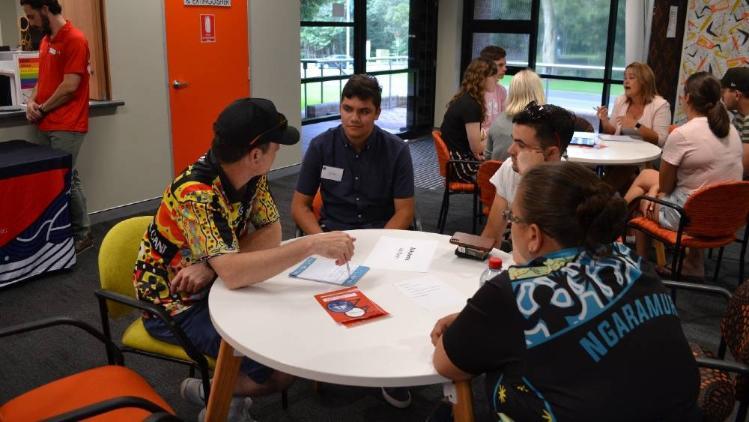 The Mentee and Mentor Feedback:
Peta Haliburton:
"I was a mentor to the students, if I were a first year, I would have benefited from it. We now have a group chat and we communicate on there and stay connected."
Allyse Toohey:
"As a new student it was good to get perspective on what my mentor did, how they went to class and their student experiences. My mentor guided me in choosing my major too. It made me much more relaxed starting Uni."
Timothy Parks:
"My mentees were organised students, it felt good to introduce the mentees into the Woolyungah community."
The GPS program helps unite first year students with current students to not only benefit from the advice and peer guides but to help them navigate their way through the online realm of uni, like SOLS and MOODLE. The new students may also need help finding a class, or the best place to get food or coffee, they may even just want someone to chat too about their day. The overall goal is to make these students feel settled into uni and make it seem less daunting.
After the four week period of the program, the mentors and mentees are encouraged to catch up with one another and utilise all that WIC has to offer for the students.