Meet some of UOW's Aboriginal and Torres Strait Islander academics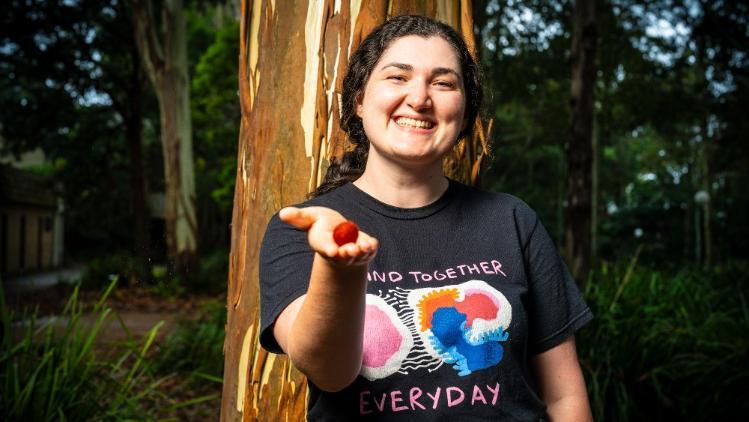 Stephanie Beaupark is a Ngugi woman from Mulgumpin (Moreton Island) on Quandamooka Country. She is an Associate Lecturer with the School of Geography and Sustainable Communities and PhD candidate with the School of Chemistry and Molecular Biosciences. Her current research investigates Indigenous science of natural dyemaking and weaving practices. The aim is to define how creative practice can build connections between the world of westernised science, specifically chemistry, with Indigenist ways of being, creating and sharing knowledge. In 2023, her research is being supported by the Australian Academy of Science Aboriginal and Torres Strait Islander Scientist Award. Stephanie has previously worked as a curator at the Wollongong Art Gallery and at the Firstdraft Gallery. She graduated from UOW with Bachelor of Science (Chemistry) and Bachelor of Creative Arts (Visual arts) in 2019 and completed her Bachelor of Science Honours in 2020.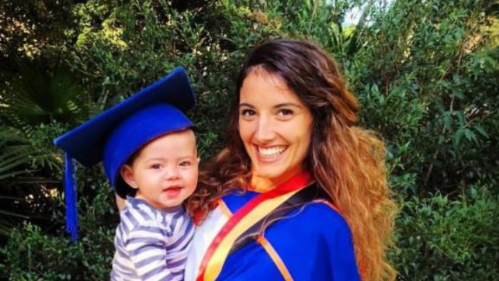 Nadia Neal is a Wodi Wodi woman from here in the Illawarra born and was raised on Yuin Country. She is a Lecturer in Public health and is currently researching Cultural Safety and appropriate delivery of Aboriginal knowledges within University content. Nadia previously worked at the Aboriginal Health and Medical Research Council of NSW and Australian Health Services Research Institute and is dedicated to conducting research and programs within Aboriginal communities to achieve better health outcomes and educational opportunities. She has background in Public Health and Education, completing two degrees at the University of Wollongong and is currently undertaking a Doctorate of Philosophy.
Maria is a Wiradjuri woman from Central New South Wales. She is a Senior Lecturer and Associate Head of School for Equity, Diversity and Inclusion. Maria's is currently researching the well-being of communities following the cumulative disasters of the bushfires, floods, and COVID; cultural safety awareness among students and academics in the School of Nursing; Embedding Indigenous knowledges into curriculum; Breastfeeding and skin to skin contact immediately post birth; Criteria led discharge and Exploring the links between family-centred care and the person-centred practice framework. She has a long career in the health service and has been paediatric nurse and midwife for over 36 years. Maria has worked at the University of Wollongong for over 11 years and still practices as a Midwife in a rural hospital in NSW.
Liz Dale is a Worimi woman from the Northern Coasts of New South Wales. She is a Senior Lecturer, Course Co-ordinator for UOW's Graduate Certificate in Indigenous Trauma Recovery Practice and a Clinical Psychology Registrar. Liz's current research focuses on evaluating the cultural utility of mainstream psychological assessment; treatment interventions for Indigenous peoples and how clinical approaches can be enhanced by integrating Indigenous ways of knowing, being and doing; and Investigating the cultural utility of existing approaches to assessing and treating Indigenous peoples living with eating disorders. She has over 16 years of clinical experience working with a range of mental health conditions and specialises in Indigenous health and wellbeing, Intergenerational trauma, and treating anxiety, stress, depression and substance use disorders. Liz provides cultural training, supervision and consultation to a range of health and wellbeing services and is an experienced and credentialed eating disorders clinician.
Crystal is a Gundungurra woman from South-Eastern New South Wales. She is an Associate Lecturer in the School of Geography and Sustainable Communities. Crystal is currently undertaking research for her Doctor of Philosophy that examines Aboriginal people's developing and ongoing relationship with weeds along the Shoalhaven River, aiming to examine these relationships with respect to Yuin ontologies of oneness, whereby weeds and Country are acknowledged and respected as knowledge holders. Crystal is passionate about bringing a voice for nonhumans on Country, such as plants, into academia and Western systems.
Anthony is an Awabakal, Gomeroi and Yuin man. He is a Senior Lecturer in the School of Education. Anthony's current research focuses on Sparking imagination education: transforming inequality in schools; Stories affording pathways to healing: practices supporting community recovery and resilience post disaster and Strong Culture, Healthy Lifestyles: an afterschool cultural activity program for Aboriginal children in the Shoalhaven region. He is passionate about identifying how and why teachers, students, academics and people connect to Country to enhance educational practice and healing of self. His research not only helps people to take care of Country, which is taking care of self (healing) but it provides all students and society with an opportunity to understand the Country(s) they live on, and enhance teacher practice. Anthony has worked at the University of Wollongong for over 13 years and was awarded the Vice-Chancellor's Excellence in Community Engagement in 2019.
Ash is a Dunghutti woman from Northern New South Wales. She is an interdisciplinary academic, based in the Faculty of the Arts, Social Sciences and Humanities. Ash is currently working on a range of research projects and articles while also finalising her Doctor of Philosophy (PhD) that explores the relationship between First Nations Peoples, sovereignty, caring for Country, and environment sustainability. Her research areas extend across Indigenous Studies, environmental sustainability, sovereignty, domestic violence, neurodivergence, futurisms, history, education, advocacy, and justice. Ash is a well-known advocate in the domestic, family, and sexual violence space, and has worked collaboratively with local and national organisations to campaign for policy and law reform. She has extensive experience in providing strategic feedback and guidance to researchers, businesses, and organisations seeking to improve their processes in a way that aligns with Indigenous perspectives and practices.