Students bound for Indo-Pacific region under New Colombo Plan
UOW students among Australia's best and brightest.
---
Two students from the University of Wollongong (UOW) will live, study and intern in the Indo-Pacific region next year, following the official announcement of the 2017 recipients of the New Colombo Plan (NCP) Scholars program by Foreign Minister Julie Bishop in Parliament House, Canberra.
Third year Advanced Marine Science student Ella Strachan will travel to Fiji while Liam Frappell, who is studying a third year Bachelor of Engineering (Honours) in Computer Engineering, will study at one of China's biggest engineering universities.
Ella is planning to undertake research for her honours year thesis while in Fiji.
"Fiji is a really exciting place in terms of marine science, fisheries and climate change policy, which are all areas that I'm really interested in exploring.
"It [the NCP scholarship] is a fairly unique way to meet some pretty incredible people and expand my networks in a region I haven't had much exposure to," she said.
Liam said choosing China as a study destination was an easy decision to make.
"China seems like an area of strong growth; they put a lot of stock into the technology industry and I was encouraged by a few of my classmates who are from China on exchange.
"It's a really prestigious scholarship and a great opportunity to travel overseas, learn about a new culture and further my employment opportunities.
"I'm also really excited about the food," he said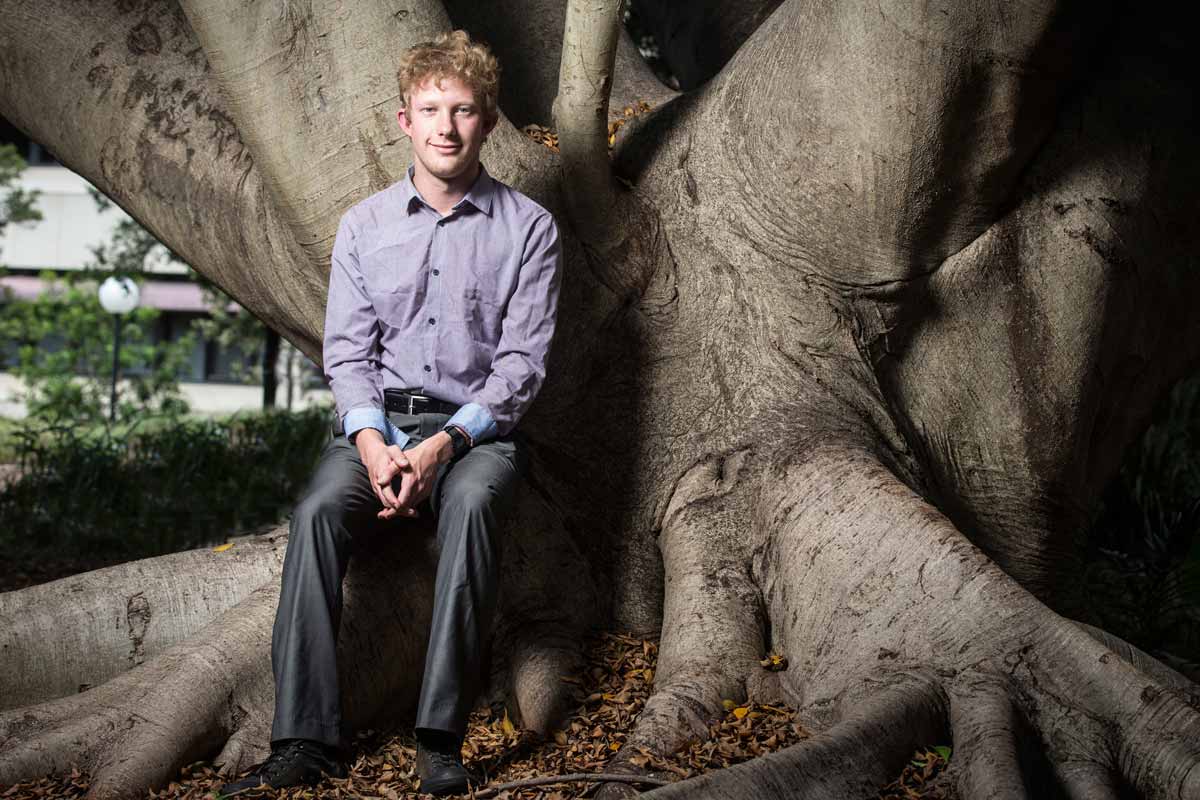 Pictured: Liam Frappell, 2017 NCP Scholar 
UOW Vice-Chancellor, Professor Paul Wellings, CBE, said the diverse study opportunities on offer through the program will greatly benefit the students involved.
"The exposure to our partners in the region not only encourages a two-way flow of students, it also gives the students involved a fantastic opportunity to gain invaluable experience that will ultimately benefit their future careers," Professor Wellings said.
The NCP is a signature initiative of the Australian Government, which aims to lift knowledge of the Indo Pacific in Australia by supporting Australian undergraduates to study and undertake internships in the region. The NCP involves a scholarship program for study of up to one year and internships or mentorships, and a flexible mobility grants program for both short and longer-term study, internships, mentorships, practicums and research.
The NCP scholars will join more than 7,400 New Colombo Plan mobility grant recipients in 2017, taking the total number of students supported by the NCP in its first four years to more than 17,500. Nine UOW students have taken part in the program to date.
For the 2017 NCP Scholars program, 100 scholarships were available and each university was permitted to submit up to 10 nominees.
Picture: L to R: UOW Vice-Chancellor, Paul Wellings, CBE; The Hon Julie Bishop MP, Minister for Foreign Affairs; NCP 2017 Scholars Ella Strachan and Liam Frappell; Senator The Hon Concetta Fierravanti-Wells; 2015 NCP Scholar Asher Taccori.