University of Wollongong (UOW) medical students Jessica Knight and Benjamin Petersen have been awarded the Emeritus Professor John Hogg Memorial Scholarship for 2023.
---
The UOW Emeritus Professor John Hogg Memorial Scholarship was first established in 2014 to honour the life and legacy of the founding Dean of the Graduate School of Medicine at UOW, Emeritus Professor John Hogg OAM, who was a renowned vascular and general surgeon in the Illawarra region.
The scholarship of $3,000 recognises full-time students enrolled in a Doctor of Medicine (MD) who demonstrate leadership qualities and a commitment to community service. In 2023, there were two scholarships awarded.
A spokesperson for the Hogg family said, "The John Hogg Memorial Scholarship is an important part of our father's legacy. He was a role model for those entering the medical profession and relished his role in supporting others to become caring and committed doctors."
One of the 2023 scholars, Jessica Knight, is in her first year of medical studies at UOW. Jessica has demonstrated a commitment to community service and comes from a long line of volunteers, finding inspiration from her great-grandmother, Betty Parsons, who was awarded an OAM for her contribution to the Wollongong and South Coast communities, and who encouraged Jessica to always give back.
"I strive to live by the principle she lived by: "you have to give back to the community more than what you've taken.
"This scholarship has allowed me to dedicate myself fully to my academic pursuits and community engagements, by positively impacting my community without compromising the integrity of my education due to work commitments," she says.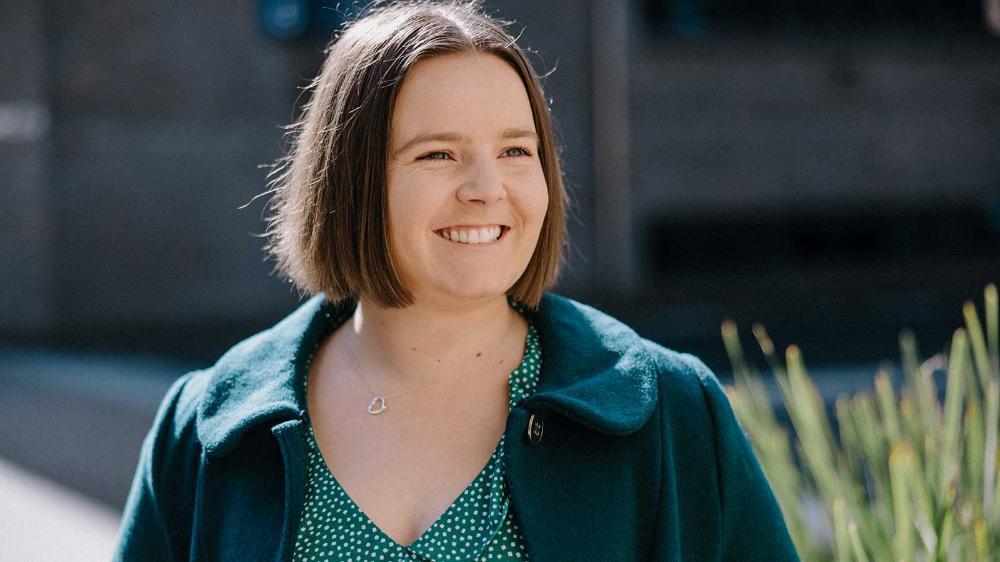 Pictured above: Jessica Knight.
Alongside studies and part-time work, in her spare time Jessica makes quilts for domestic violence victims, performs in orchestral fundraiser concerts, is the Outreach Officer for UOW's Women in Medicine Society (SWWIM) and helped organise charity motorcycle rides to raise money for the Salvation Army.
The second 2023 recipient, Benjamin Petersen, also displays a passion for helping others and engaging with his community.
Ben is currently a Rural Doctors Network (RDN) Cadet, 2021 President of UOW Student Health Alliance for Rural Populations, a Red Cross "Lifeblood Legend" having made 26 donations, Graduate Medicine Mentor, UOW Indigenous Tailored Academic Program Tutor and Organiser & Co-founder of Clean Up Wollongong, Clean Up Shoalhaven, and Clean Up Tamworth.
"As an RDN Cadet I have been placed in a position to educate and inspire others, as well as strengthen my own leadership skills and improve my clinical ability and resourcefulness to practice in such under-resourced areas," he says.
Ben Petersen is pictured above left to right: at Tamworth Health Service Hospital; at Peel Health Care with Professor Jenny May; at Peel Health Care with Dr Amanda Penberthy
Supporting UOW through gifts makes an enormous impact – from funding ground-breaking medical research, to enabling young people to further their education through scholarships.