The Mudgee Region Community Scholarship applicants were so outstanding that the organisations awarded the total scholarship amounts to three rural students.
---
The University of Wollongong (UOW) has announced the 2023 Mudgee Region Community Scholarship recipients.
Mary Medrano, Sukhmeen Kaur, and Chloe Mackander have each been awarded a full scholarship of $2,500 per year for up to four years. This marks a historic moment as it's the first time three recipients have been awarded the scholarship simultaneously since its establishment six years ago.
Community organisations were impressed by the calibre of applicants and deemed all three students highly deserving of this support.
Established in 2018, the Mudgee Region Community Scholarship has received funding from four community organisations in Mudgee, Gulgong, and Kandos.
Before 2018, several organisations in the Mudgee region supported the UOW Graduate School of Medicine by developing Mudgee House, a 5-bedroom student accommodation facility. Such community support is rooted in the desire to address the shortage of rural doctors and medical professionals in areas.
The Mid-Western Regional Council, Club Mudgee, Moolarben Coal and Wilpinjong Coal partnered together to support students from the region to complete their degrees in the Faculty of Science, Medicine and Health at UOW, hoping these students would return to Mudgee and give back to their community.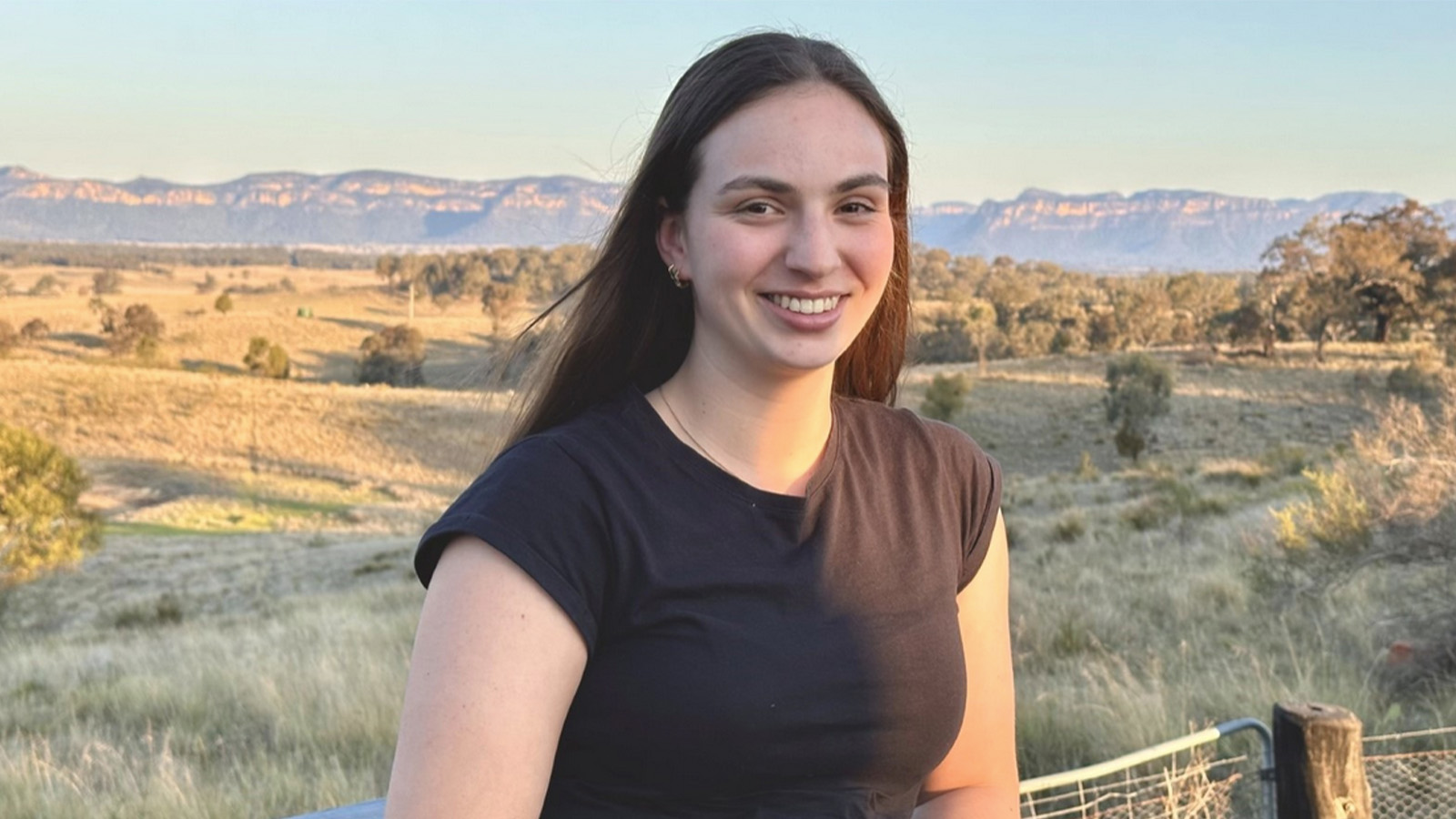 Chloe Mackander, 2023 Mudgee Region Community Scholar
The future of regional healthcare
Chloe Mackander grew up in the small regional town of Rylstone, NSW, in the central tablelands on Wiradjuri land. She graduated from high school in 2022, along with 15 other students in her year group.
Chloe has always had a strong sense of community, which she says has grown since moving away from home to complete a Bachelor of Nursing at UOW.
"Living in a rural town with limited health facilities has encouraged me to want to be able to give back to my community and one day work rurally," Chloe says.

Thanks to the Mudgee Region Community Scholarship, Chloe could relocate to Wollongong to study her degree. While she is excited to enjoy the perks of coastal living, Chloe would ultimately like to keep learning and see the world, eventually bringing her skills back to a regional community.
"Nursing opens many doors to a variety of medical opportunities such as Paramedicine or Midwifery. Nursing can also allow me to travel. I'm excited to see where this career could take me in the future," she says.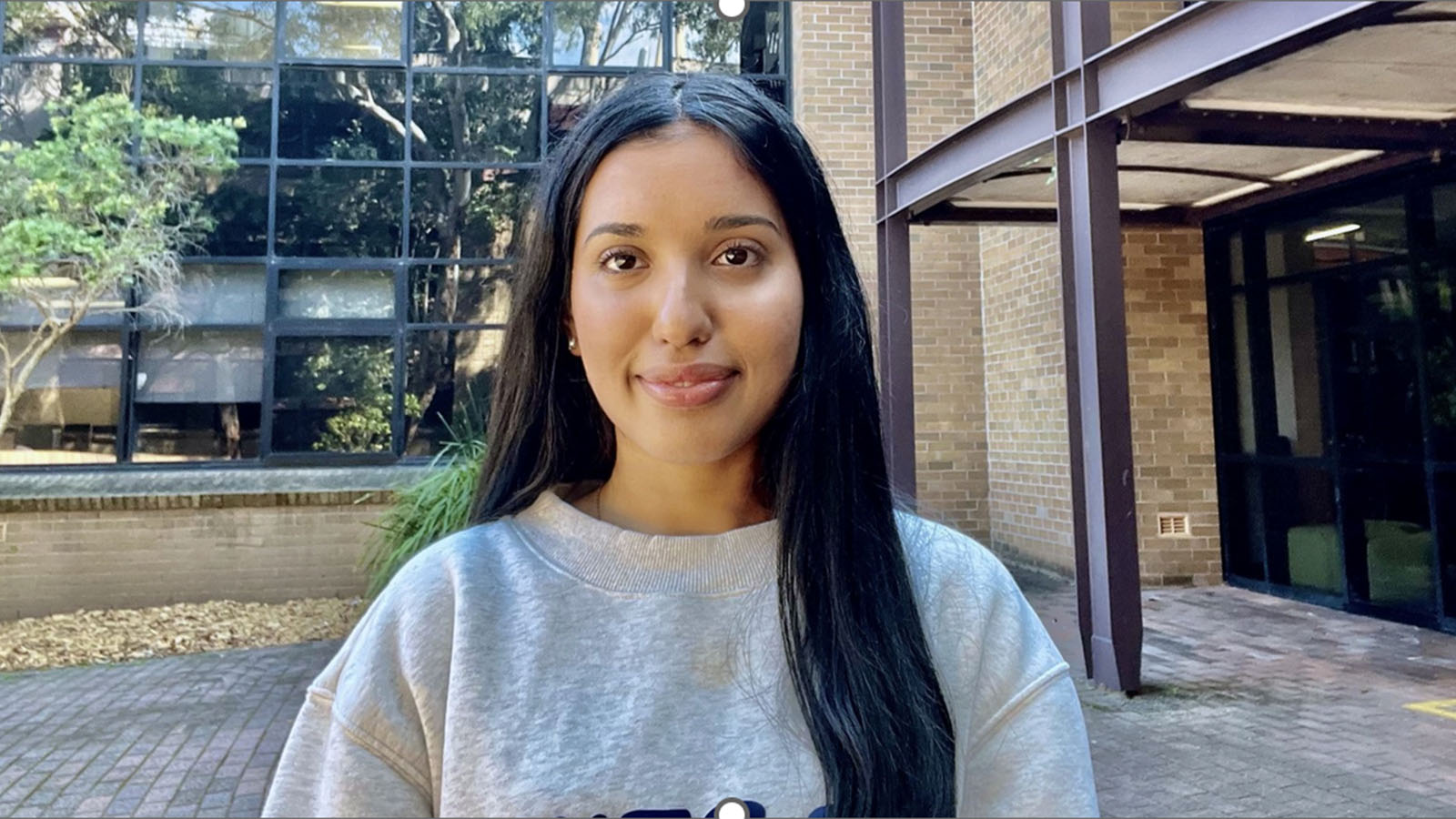 Sukhmeen Kaur, 2023 Regional Community Scholar
Sukhmeen Kaur, a Mudgee local, decided to study nursing because of nurses' profound impact on peoples' lives. She's always enjoyed talking to people and helping them whenever possible, so a career in nursing felt like a natural fit.
"To be able to hold someone's hand in their most vulnerable moments, offer comfort in times of pain and to advocate for the fundamental rights of the patients is a privilege," Sukhmeen says.
Growing up in a regional town, Sukhmeen has seen the difference in health services between rural and metropolitan cities. She hopes to be a part of the solution one day and wants to volunteer globally, immersing herself in various cultures and working alongside them.
"I am grateful for the opportunity to receive the Mudgee Region Community Scholarship. It will allow me to pursue further tertiary education and focus on my studies with reduced financial constraints," she says.
A lasting impact
Elizabeth Young, the 2022 scholarship recipient, is in her second year of a Bachelor of Medical and Health Sciences (Honours) at UOW. She is a member of the UOW Medical and Health Society and the UOW Student Health Alliance for Rural Populations (SHARP). During semester break, she travels home to Mudgee where she volunteers at the Mudgee Catering Co. and attends local performances to support her friends in the arts.
Coming from a low socio-economic background and being the first in her family to attend university, Elizabeth says the scholarship has provided stress relief with the costs associated with attending university; through assisting with relocation, accommodation and living expenses — and providing her with the boost of knowing that her local community supports her.

"Receiving this scholarship has been amazing in helping me stay in Wollongong to complete my studies.

"Being from a low-income family and having many financial struggles in my teenage years, receiving these additional funds has really helped take the stress out of relocating and living in the Wollongong area," she says.

With plans to apply to UOW's Graduate School of Medicine (GSM) upon completing her degree, Elizabeth hopes to return to the Mudgee region as a doctor or healthcare professional.
"To all the people who are involved in the Mudgee Region Community Scholarship, I extend to you my most sincere thanks. Your support means the world to me and my family.
"I am immensely grateful for this scholarship and the opportunities that it has awarded me, and I strive to pay it back to the community one day," she says.