How a new Fellowship will shed light on the treasures contained in the UOW vaults.
---
Liz Hilton made an extraordinary impact on the lives of many as a committed UOW staff member for 27 years, passionate advocate, honorary Fellow, dedicated volunteer and donor.
Now, thanks to a bequest in her will after she died in 2020, her legacy continues.
The Liz Hilton Memorial Fellowship will provide financial support to researchers undertaking work on or about collections housed in the UOW Archives. A total of $200,000 will be invested to fund the Fellowship, valued at $7,000.
In an article published a few years after she received her own University Fellowship, Liz talked about why she had decided to leave a bequest to UOW in her will.
"Even with a very modest estate it's a treat to provide gifts for worthy causes. When I first made my will, I thought about all the people who were important to me and then the causes that were important to me and where I could make an impact," she said.
Her executor, Roger Irving, said her bequest would help make a difference at the University.
"Liz was truly a dynamic force; someone who was always ready to go to bat for what she believed in; and to help anyone in any way she could. Liz was energetic, interested and interesting – but more than that, she was involved and engaging, forceful, kind, and very funny," Roger said.
"She wanted to be a positive influence, for her life to make a difference and her bequest to Wollongong Uni has enabled her to do just that."
The inaugural Liz Hilton Memorial Fellow will be Jen Saunders, who is about to complete a creative writing doctorate looking at the hidden relationships between the settler and Aboriginal populations in the early to mid 1800s on the South Coast.
Her work has already involved extensive archival investigations in the National Archives, the UOW archives and the Australian Institute of Aboriginal and Torres Strait Islander Studies.
"I am trying to tease out the gaps, looking at the relationships between surveyors and settlers and the Yuin people who resisted and assisted them," Jen said.
"Most local histories present a simple, even simplistic, view of events. I am interested in the cross currents and relationships that are so complicated and important to those involved.
"There are threads that don't make it into the local history. There are all these cross current relationships that show in places, roads, names of tracks. Some of this is in the local history maps, almost without meaning to be."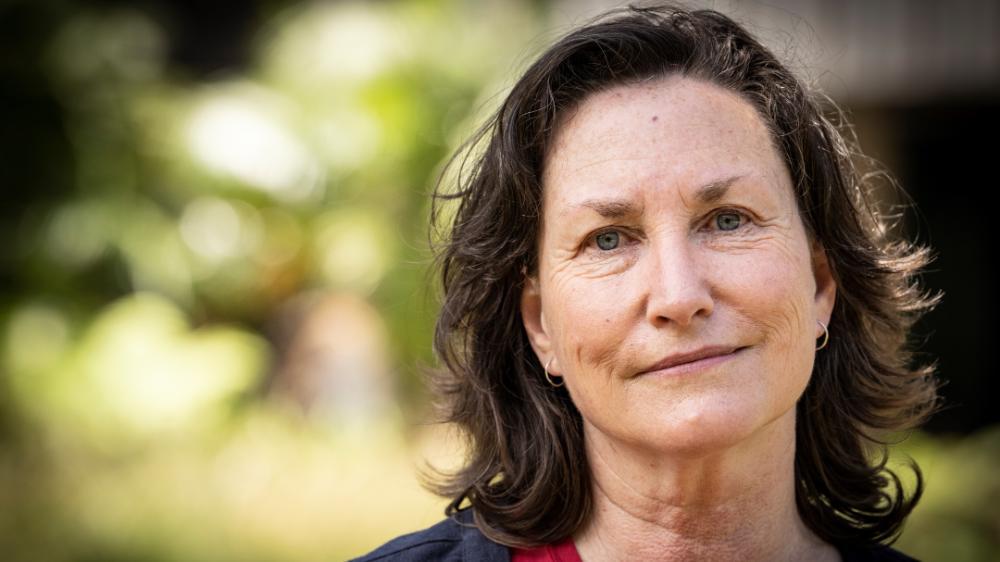 A former teacher of drawing, she draws an analogy between the archival detective work and the idea of 'negative shapes' in drawing.
"This is where you focus not on your primary subject, but on the shapes that are around the thing that you are focusing on," she said.
"There is a certain greedy pleasure to being able to comb through the archives because you feel that you're on a detective mission.
"You find clues but then you think you'll find more if you just stick to it.
"There is still this excitement that you might find a nugget that will clarify things for you."
She experienced one such thrilling moment while combing through papers held in the UOW archives where she solved the mystery of the old name of Shoalhaven Heads.
The area was part of the original Coolangatta Estate owned by Alexander Berry and had been known as Jerry Bailey.
There had long been community debate about the origin of the name. Was it one of Berry's racehorses? Or possibly the name of a sailor? Or a convict?
The answer appeared before her at the bottom of a document written in pen and ink in 1900 and contained in the Archibald Campbell collection held by UOW.
At the bottom of a list of Aboriginal place names given by man named William Buthung, was the word 'Djerrabalay'.
Jerry Bailey.
"It was really thrilling to make that discovery, but it was then immediately followed by a moment of doubt," she said.
"How come nobody else had seen that?"
But because Jen had already been researching local place names, the link between Djerrabalay and Jerry Bailey jumped out at her.
She confirmed her find by cross-referencing the name on old maps. Mystery solved.
"The reason the Liz Hilton Fellowship is so fantastic is that I can go back and spend time in the archives, not just for the things that I think might be there, but with an open mind.
"Spending time with old documents is such a privilege.
"To be able to see a character or personality through the variations of handwriting, to see where they have run out of ink. Or they have pushed down the nib into the paper.
"This bequest enables me to work further on some threads that really attracted me when I was doing my doctoral research.
"It grants me the time to look at them more closely and do them justice.
"It also benefits the archives and other researchers because I will transcribe work that hasn't yet been transcribed."
UOW Archives Manager, Grant White welcomed the bequest that will support worthy causes at the University.
"Liz was a great friend of the Archives and placed great importance in celebrating and preserving the rich history of the University and its staff and students," Grant said.
"Through Liz's generosity we will advance the preservation of unique materials and collections as well as foster research to explore and contextualise the heritage of the University and the broader Illawarra."