542 Partners launches a scholarship for UOW accounting students.
---
University of Wollongong (UOW) alumni, Stuart Brandman, Adam Brown, Craig Pisani and Kieran Bowden, remember their time at the university fondly.
"The grounds were calming and relaxing," said Adam.
"I would take hour breaks between classes by sitting in the sun on building steps or down on the lawns," added Kieran.
Craig, Stuart, and Adam met while working at a mid-tier accounting firm. They sat in the same area of their old workplace.
"We had similar interests and quickly developed a friendship that extended outside of the office," said Adam.
With the development of new technologies, the friends knew the accounting industry was changing, but working in a large firm was limiting.
"We were seeing that there was a lot of significant change in accounting, but there was an inability to adopt that change quickly at such a large firm. Even if the leaders wanted to adopt change, it takes significant time for these changes to be implemented in larger accounting organisations.
"We knew that making changes would benefit clients, even if it meant harder work initially for accountants, but we do this job because we love helping our clients." said Craig.
That's when Craig, Stuart, and Adam decided to start their own business. They came up with a business name that was unique and unlike other accounting firms; 542 Partners.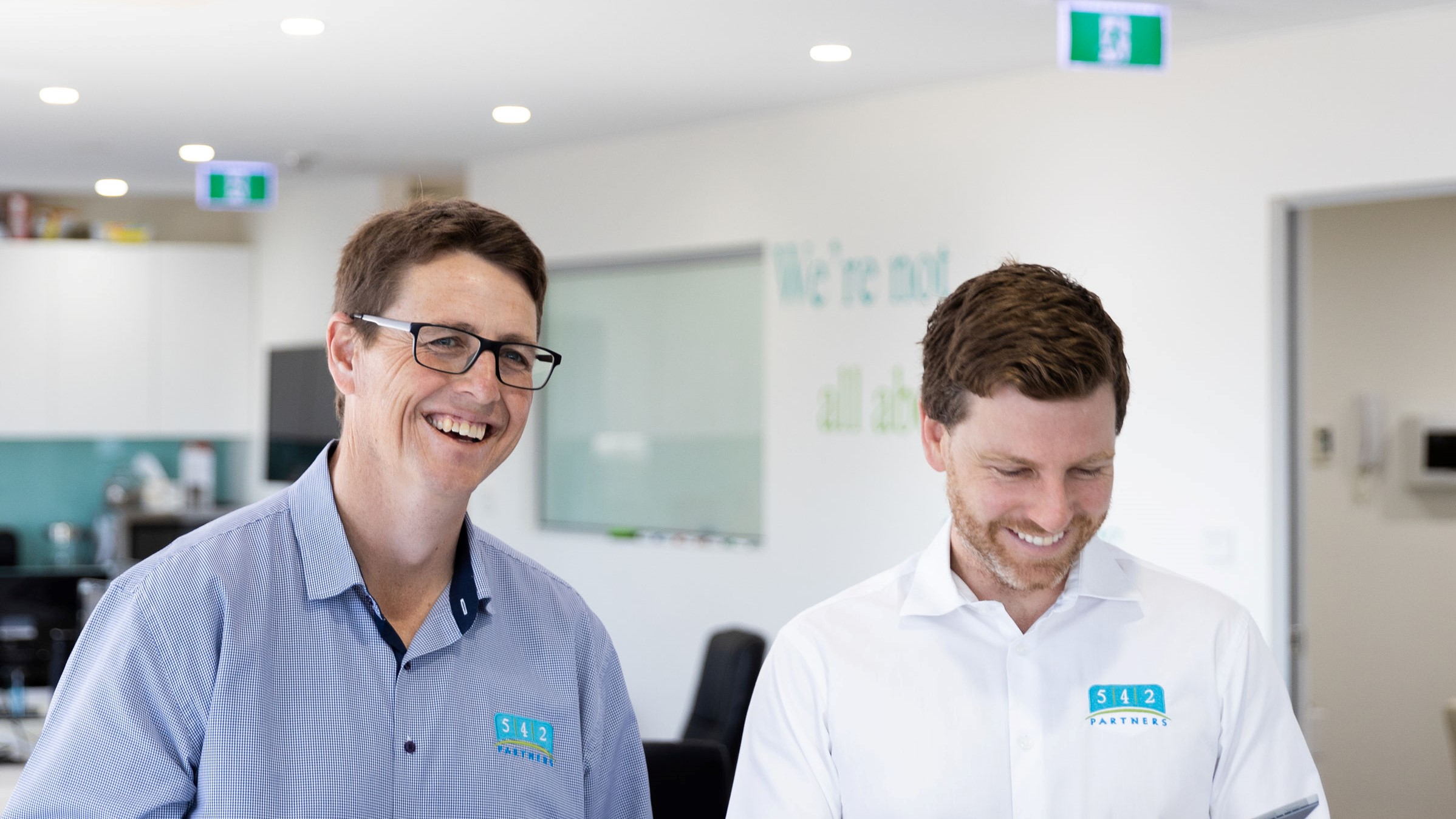 Image: Adam Brown and Stuart Brandman
"Initially it started as a spin off from a popular soccer formation (4-4-2). The name 542 Partners grew on us. Then we realised that Craig's birth date is the fifth, Adam's is the fourth, and mine is the second," explained Stuart. "The numbers rang bells with us, and it's worked out ever since. It's catchy, it's different."
"Everyone asks about it all the time too, it's a great ice-breaker," added Adam.
Starting their own firm meant these UOW alumni could develop a business that matched their vision of what accounting should be.
"We had a blank canvas and were able to set it up how we wanted. Part of that was being very technology driven and implementing that with our clients. There were a lot of changes that we were able to put in place that benefited both us and our clients," said Craig.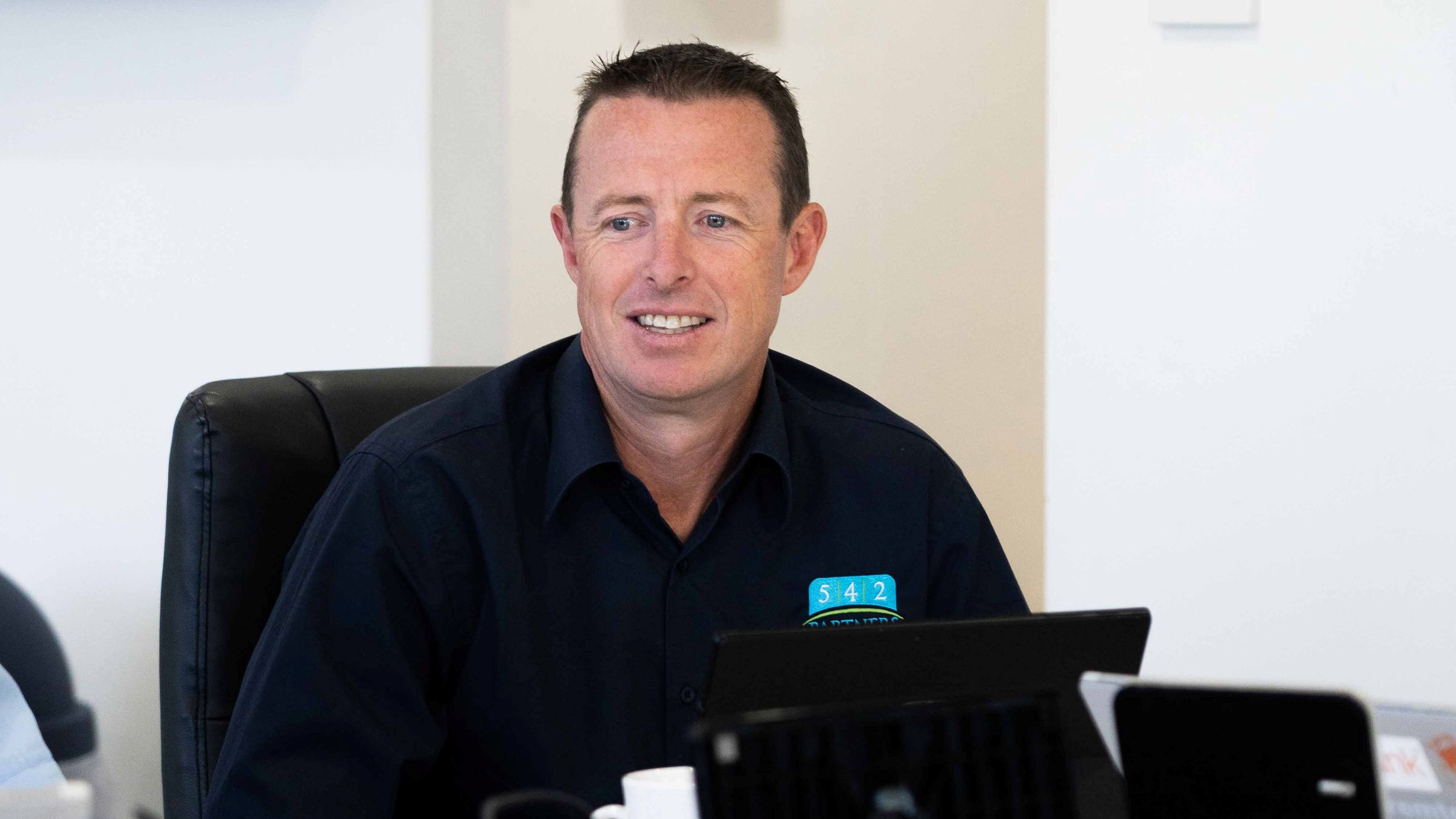 Image: Craig Pisani
In the 542 Partners offices, the words 'we're not all about the numbers' appear on the wall.
Craig explains, "We're not all about numbers. It's about the culture and having deep and meaningful relationships with our clients. The numbers are almost secondary to a lot of our client interactions. We call ourselves advisors and we really are. We're trusted deeply by our clients. It's not just the numbers that we're advising them on."
Nine years after opening their doors for business, the Partners express their commitment to continuing their vision of being at the forefront of change.
"We want to continue to change and be agile and part of that is thinking about new ways to recruit and attract people.
"From day one here, we've had a long history of recruiting junior people into our organisation – training them, developing them and turning them into accountants the way we like to do business and the way we think they should be looked after," said Adam.
The team have launched their first scholarship with UOW, the 542 Partners Work Integrated Learning Scholarship for Accounting. The Scholarship will provide financial assistance and practical accounting experience to one student a year, which includes 60 days of work experience at the firm.
"We're all UOW alumni so it makes sense to support a university where we came from. UOW produces quality graduates who hopefully may want to join us one day," said Adam.
The Partners recognise the benefits of having work placements while undertaking a university degree.
"We know that working in the industry while studying makes the transition to a professional career in accounting so much easier. You're able to bounce ideas off people, you hear senior accountants speaking about how rules are applied practically, and you get a deeper understanding of it. We're hoping that the scholarship recipient gets that benefit while they're going through their education and ultimately, we'd love it to end up being a job for them," said Craig.
Kieran, who joined 542 Partners in 2019, said the company has a unique offering for staff and clients that they're proud to share with future scholars.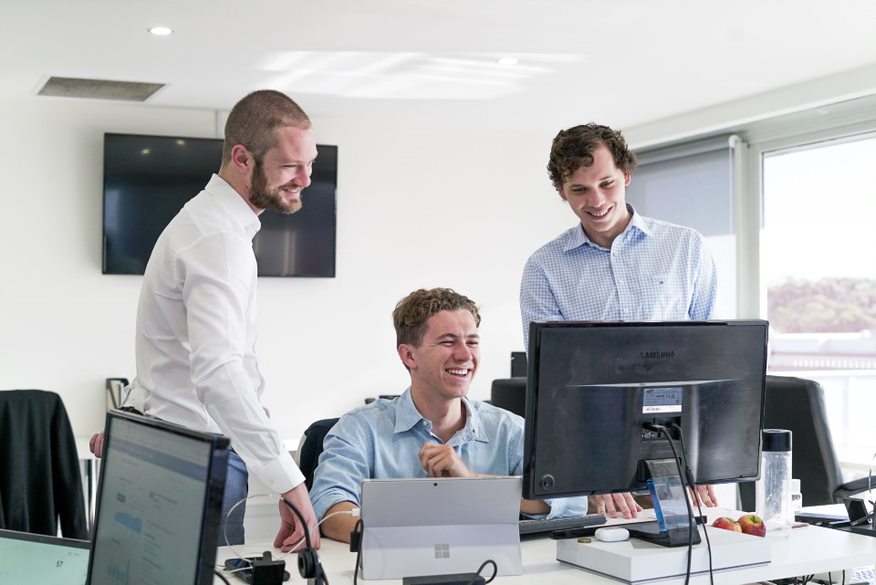 Image: Kieran Bowden with team members
"It's a great place to work and we teach our people skills that other firms don't. Scholars will progress fast, learn a lot, and do a lot of things that I didn't have the opportunity to do at the same point in my career.
"What I find most exciting about UOW scholars coming into our organisation is that they've got this massive opportunity and we're happy to equip them with new skills and training," said Kieran.
--
Stuart Brandman
Bachelor of Commerce, Accounting
Adam Brown
Bachelor of Commerce, Accounting
Craig Pisani
Bachelor of Commerce, Accounting
Kieran Bowden
Bachelor of Commerce, Accounting and Business/Management