Youth counsellor calls for innovation to improve teen mental health
---
Illawarra youth school counsellor, Libby Warren, is about to take on a challenge she has wanted to crack for over two decades.
With the support of The Stevenson Family Scholarship in Social Impact, Warren has returned to academia at the University of Wollongong to do her PhD on a youth counselling model that involves the parent/carer, rather than singling out the child.
"We're at a point where teen depression is worse than I've ever seen it…I'm confident we can fight our way out of it, but we have to start doing things differently if we want different results," she says.
Teen psychological distress arising from family conflict is her target.
The Australian Institute of Health and Wellness defines psychological distress as an individual's overall level of psychological strain or pain. It is evidenced by psychological states such as depression and anxiety.
One in three young people in Australia reported a very high level of psychological distress, with only one quarter of those people currently seeking mental health professional support, according to a 2020 Headspace Australia survey.
In her scholarship submission, Warren raised a recent Mission Australia report that found nearly a third (31.4 per cent) of the teenagers they surveyed listed family conflict as the root of their psychological distress.
"Conflict occurs in every family regardless of background. It's healthy in some ways, but not if it involves violence or psychological abuse," says Warren.
"It can arise from arguments over technology, academic performance, behavior, and generational misunderstandings. And it can escalate when there is a lack of interpersonal skills on one or both sides."
Counsellors are not there to lay blame, their role is to facilitate to find a resolution.
"Counselling can sometimes involve shame, but with family-based counselling, it helps to de-stigmatise the process because there is no one identified recipient. The focus is on relationship patterns and communication among family members," says Warren.
"We sometimes forget the youth involved in this conflict are 14, 15 and 16 with still developing brains so it's a big ask for them to be self-motivated, driven, have good social skills and to be involved in community activities and sport."
As a high school counsellor with CatholicCare Wollongong, Warren says demand for counselling is high, so when the spots are filled there are few agencies offering options in this area, and even fewer where they can get family involved.
Family-based counselling in general is a recognised gap in youth mental health, and this was highlighted by staff in a 2019 Headspace Youth Mental Health Service evaluation.
"It's frustrating because I've seen noticeable improvements when the family is involved and for years I've been thinking 'why are we not doing this sort of service delivery nationally'," says Warren.
The consequences if appropriate services are not available were clearly outlined by the former Mission Australia CEO, James Toomey, in 2020 when he wrote:
"We know from our work on the frontline that if a young person doesn't receive the timely help they need this could result in further challenges, such as escalating mental health issues, disengagement from education, or homelessness."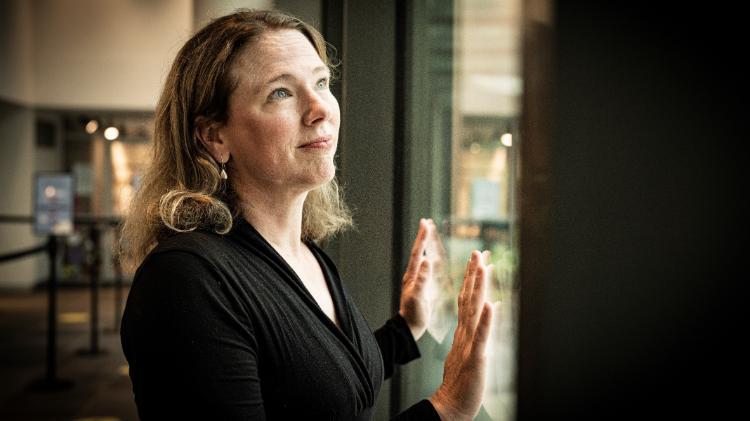 Warren's ultimate research aim is to test and assess a model of family-based counselling that produces positive results and will strengthen the national argument for change.
"I'm hoping for about 15 sets of parents and teens, and it could be as basic as a coaching environment with parent counselling. We get personal trainers and coaches for all sorts of things, but with parenting we seem to think we have to do it the way we were parented or work it out ourselves," she says.
Warren believes the most important interpersonal skills for any parent includes listening without judgement or correction, making uninterrupted time for children and assessing your own parenting style by reflecting on why you parent the way you do.
"Reflection is good, but often it doesn't go down well, particularly when things are tense," she says.
Warren grew up in Canberra.
"Mum was great in that she encouraged me to decide my own future. I don't recall my generation being scrutinised as much as children are today with technology that displays everything online from academic progress to minor behavioral issues."
At 17, and still at school, Warren started volunteering with the phone support service, Youthline.
"The kids all had sad stories and our job was mainly to listen and/or refer them to other support groups. I stayed for five years because it was really satisfying to feel you were making a difference," she says.
That led to a Bachelor of Social Work at the Australian Catholic University that qualified her for a string of challenging roles in youth counselling, including a 10-year stint with Child and Adolescent Mental Health in the ACT.
In 1996, Warren did a Master of Social Research degree which gave her a strong interest in exploring innovative ways of working to meet client needs.
Her scholarship offers $35,000 annually to support students committed to building on evidence-based knowledge to evaluate the effectiveness of social work services.
"I'm thrilled and grateful to be a recipient because, as a mother of two daughters, I'm not sure I could have afforded to cut my work to part time without some financial support," says Warren.
"I have two excellent supervisors, Dr Julaine Allan and Dr Jacqui Cameron, who are encouraging and supportive, so I'm really feeling positive about what the next three years will bring."