Studying overseas broadens any graduate's horizon. Being immersed in a different culture offers students the chance to develop a different perspective on their area of expertise. Add to that an in-country leadership program coupled with a unique opportunity to build vital industry networks and it's the chance of a lifetime.
---
University of Wollongong students will soon be able to take part in such an enriching experience. One of the founding partners of the Westpac Young Technologists Scholarship program, UOW will add the Westpac Scholars Trust's Asian Exchange Scholarship program to its growing list of scholarships from 2022. Recipients will be able to spend up to two semesters studying in Asia, experiencing not just a new way of learning but gaining access to leaders, work experiences and volunteering in their field.
In 2014, Westpac made a commitment to provide 100 scholarships each year, through a $100 million gift, to help Australia prosper and grow. One of the program's key aims is to enhance Australia's ties with its Asian neighbours. The scholars not only have the opportunity to study in Asia but also to create important networks that will help further their careers post-graduation.
Scholarship recipients can choose to study in China, Hong Kong, Singapore, Japan, South Korea and Taiwan.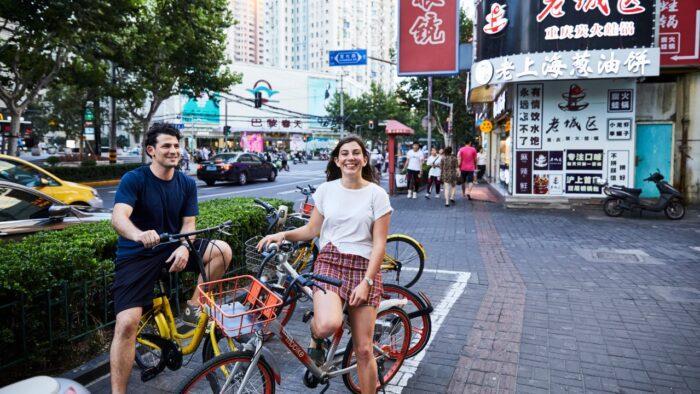 Westpac Scholars on exchange in China
Developing Asia-capable leaders
What makes the Asian Exchange Scholarships unique is the tailored leadership development program. A one-week residential experience in Asia provides an invaluable introduction to the region, preparing participants for their exchange and giving them insights into the social and political context of Asia. It also encourages scholars to "plug-in" experiences like language courses, internships and volunteering.
Westpac Scholars Trust CEO Susan Bannigan says this scholarship expands on Westpac's commitment to supporting scholars in their academic and future business endeavours.
"We have been partnering with the University of Wollongong to deliver the Westpac Young Technologist Scholarship since the very start of the Westpac Scholars program in 2014. Six years on we are thrilled to expand this partnership to offer our Asian Exchange Scholarship to undergraduate students at UOW, who are keen to explore a future connected to Asia.
"The Westpac Asian Exchange Scholarship provides a culturally immersive opportunity and access to some of the best Australia-Asia thought leaders, helping Westpac Scholars become Asia capable leaders of the future," Bannigan says.
The scholarship is valued at $12,250, which includes the cost of the leadership residential in Asia led by the University of Tasmania. It is open to full-time undergraduates with a minimum of a credit average and a keen curiosity about Asia's role in Australia's future prosperity. Scholars must have a desire to learn about a specific Asian culture, language, tradition or business through a combination of academic study and cultural immersion and have the potential and ambition to contribute to strengthening Australia-Asia ties in their future endeavours.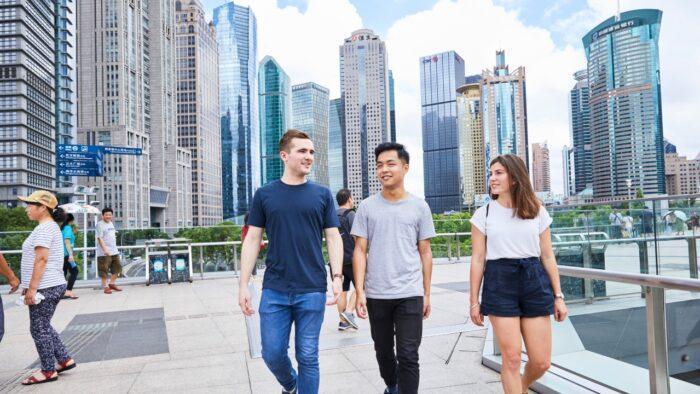 Westpac Scholars on exchange in China
A scholarship for life
Westpac Asian Exchange Scholars become part of the Westpac 100 Scholars Network which gives them access to a diverse group of inspiring scholars as well as ongoing leadership development. Drawing on the Scholars' strong sense of purpose and desire to collaborate, the network is designed to be inspiring, influential and a life-long learning experience.
Deputy Vice-Chancellor (Education) Professor Theo Farrell says the growing partnership with Westpac Scholars Trust is recognition of the University of Wollongong's commitment to equity and opportunity for all learners.
"Our University is one of 14 partner universities with Westpac Scholars Trust and our inclusion in 2022 for the Asian Exchange Scholarship shows UOW is well-recognised for its support of all students," Professor Farrell says.
Monique Harper-Richardson, UOW's Director of Advancement, says the Westpac Asian Exchange Scholarship further enhances the University's scholarship opportunities for all students.
"Our range of scholarships helps all our student cohorts and supports them in contributing to the bigger picture in our community and in the world. We are delighted to facilitate this expanded opportunity for our students," Ms Harper-Richardson says.
"The partnership with Westpac Scholars Trust is particularly important for UOW students to gain invaluable experience and future business connections by studying in Asia. Our inclusion in the Asian Exchange Scholarship from 2022, alongside some of Australia's other leading universities, will help our students make their mark in the global community."