Our UOW Liverpool campus provides a modern and vibrant environment to help you make the most of your degree. Our facilities include:
Student kitchens - all floors
Male and female prayer rooms - ground floor
Parents room - levels 2 and 3
Student lockers - levels 2 and 3
Book exchange - donate any unwanted books to our book exchange shelf located on level 2 or take a book to keep.
Vending machines - levels 1, 2 and 3
Outdoor terraces
Student lounges and recreation areas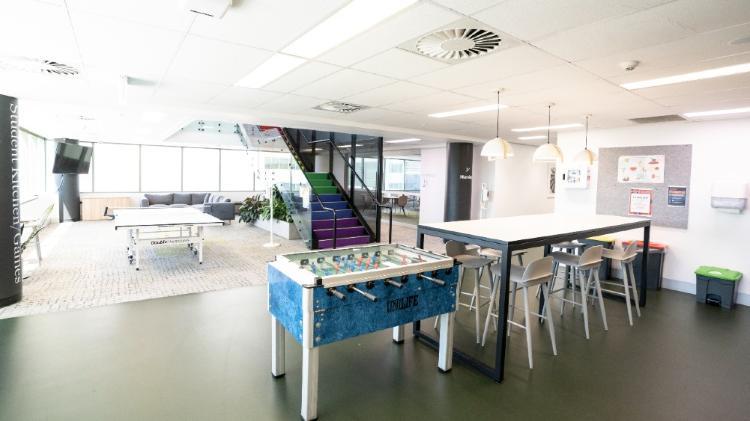 Our facilities aim to create a culture of learning and teaching distinguished by collaboration, innovation and excellence.
Personalised teaching spaces
Computer laboratory: Two labs on ground floor (rooms G19 and G30) and two labs on level 2 (rooms 229 and 230). Both labs are equipped with DELL desktop computers available for students to use during campus open hours.
Free Wi-fi in all classrooms and common areas.
Nursing labs