---
At the University of Wollongong (UOW) we strive to build partnerships with organisations to deliver real-world impact. Through genuine collaboration with corporate and individual donors, the funding of important programs, scholarships and hands-on work experience for students is made possible.

Partnering with UOW means that those with a shared vision can bolster their commitment to corporate social responsibility by supporting students and research through philanthropy. The significant impact of supporting emerging talent is a key driving force in the establishment of many corporate partnerships, with a shared appreciation of nurturing the leaders of tomorrow.
We spoke to a handful of our partners and scholarship students about the benefit of corporate partnerships.
UOW graduate Johnny Mitrevski co-founded Scalapay, a global fintech start up located at UOW's Innovation Campus which recently celebrated achieving unicorn status, a title awarded to privately-owned companies valued at over US$1 billion.
Scalapay's partnership is focused on giving back by exposing students to the development of world-class products and best practice coding principles and donates $10,000 annually towards a scholarship for students enrolled in a relevant degree. This stipend is combined with a potential opportunity for a paid work placement at Scalapay, within the framework of Corporate Scholarships at UOW.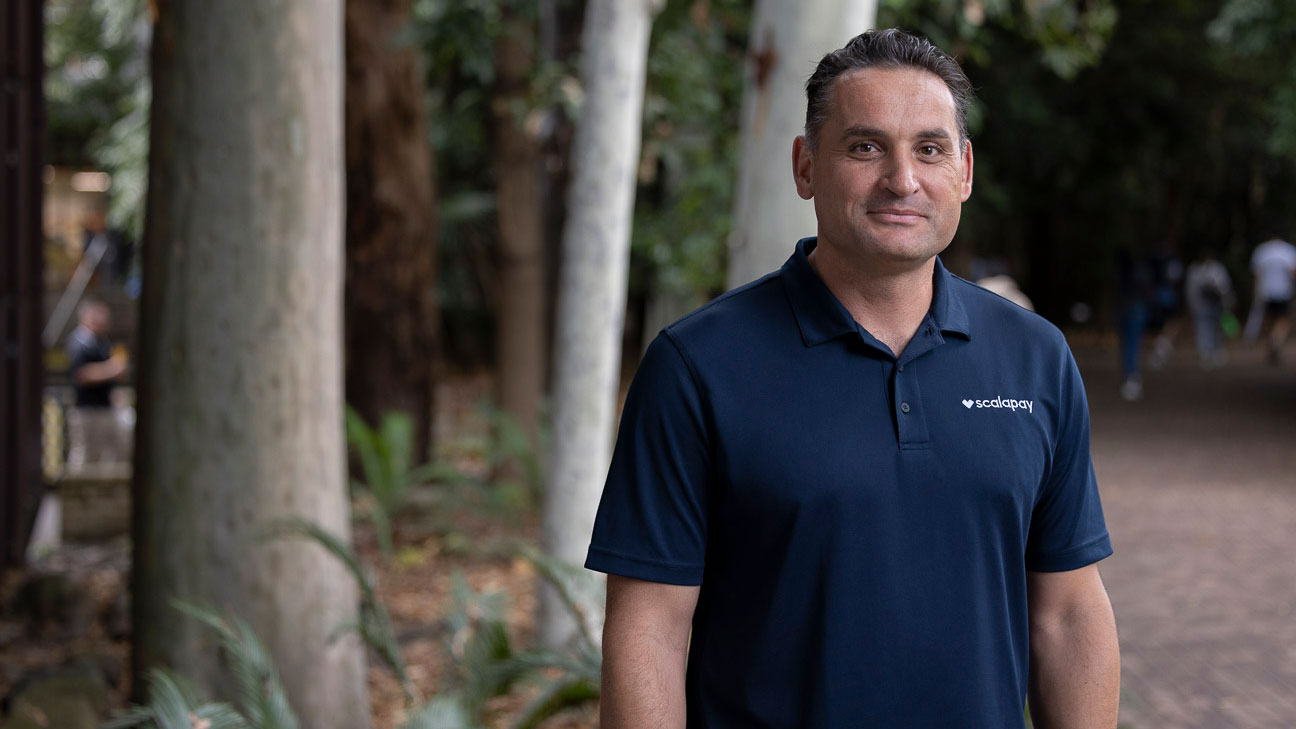 Pictured above: Johnny Mitrevski, Chief Technical Officer and Co-founder, Scalapay | UOW graduate and donor representative


"Partnering with the University is such a great opportunity for businesses – allowing them to not only give back but also receive," Johnny says.
"University of Wollongong graduates are very well-rounded – they're not only capable technically but professionally too. We're finding that the way that they interact and the professionalism that they bring to the workforce is that next level up."
Kieran Bowden of accounting firm 542 Partners in Cronulla agrees.
He says, "One of the best things to come out of our partnership with UOW is that we're getting great quality candidates into our organisation. They're smart, bright young people with good ideas.
"UOW helps us screen all the candidates and that makes the process easy. It's a symbiotic relationship where they're getting something out of it, and so are we."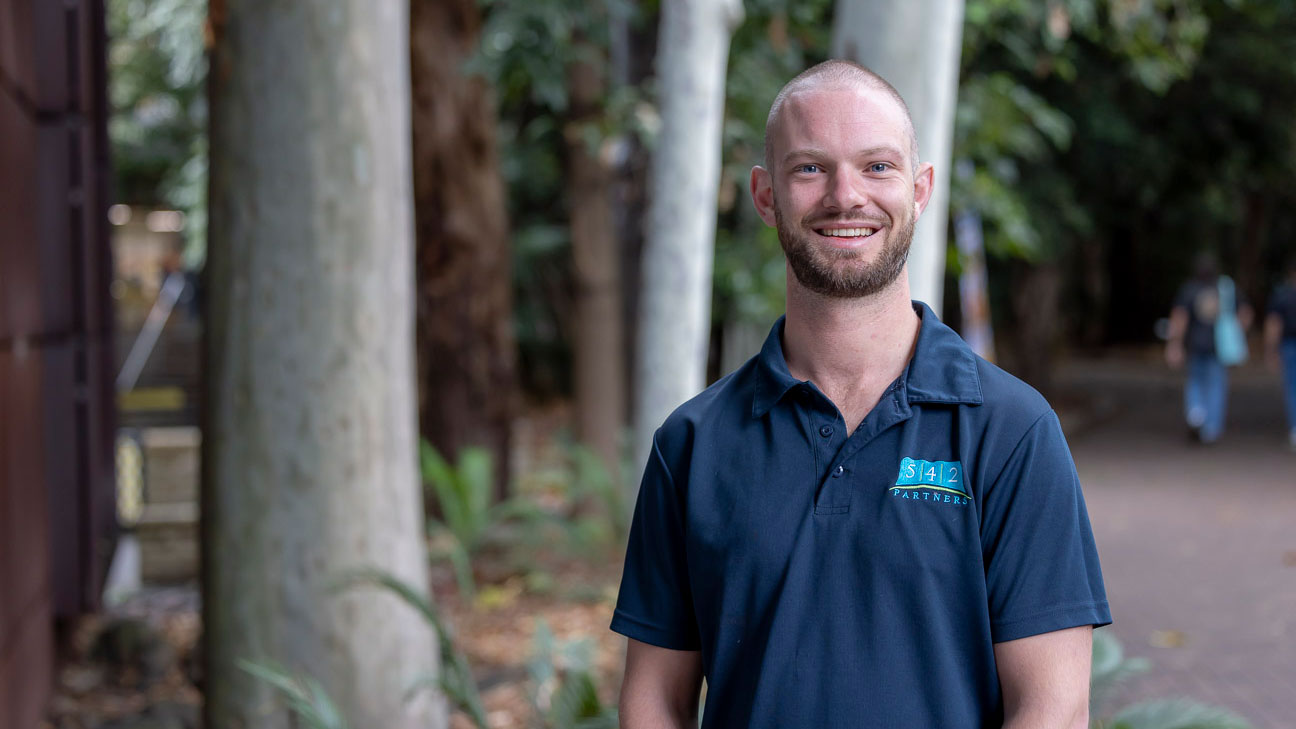 Pictured above: Kieran Bowden, Associate, 542 Partners | UOW graduate and donor representative


The 542 Partners Work Integrated Learning Scholarship for Accounting provides a second-year UOW Bachelor of Business (Accounting) or Bachelor of Commerce (Accounting) student with the opportunity to gain valuable professional work experience with a progressive firm of specialist accountants and business advisors.
Another UOW corporate partner is Tibra Capital, an Austinmer based world-class diversified trading firm. The Tibra Foundation Scholarship in Mathematics is funded by the Tibra Foundation, the philanthropic arm of their firm. Tibra Capital generously contribute $14,000 per scholarship to support young rural and regional Australians with big ambitions to realise their potential through education.
Luke Mariani is a UOW graduate and recipient of this scholarship. He notes that Tibra provided him with necessary industry immersion into the global financial markets and says, "Tibra changed my life."
Additionally, Tibra has donated $1.25m to fund a professorial chair in mathematical sciences to be based at UOW. This bespoke donation is the country's first philanthropically endowed chair in the mathematical sciences in over a century.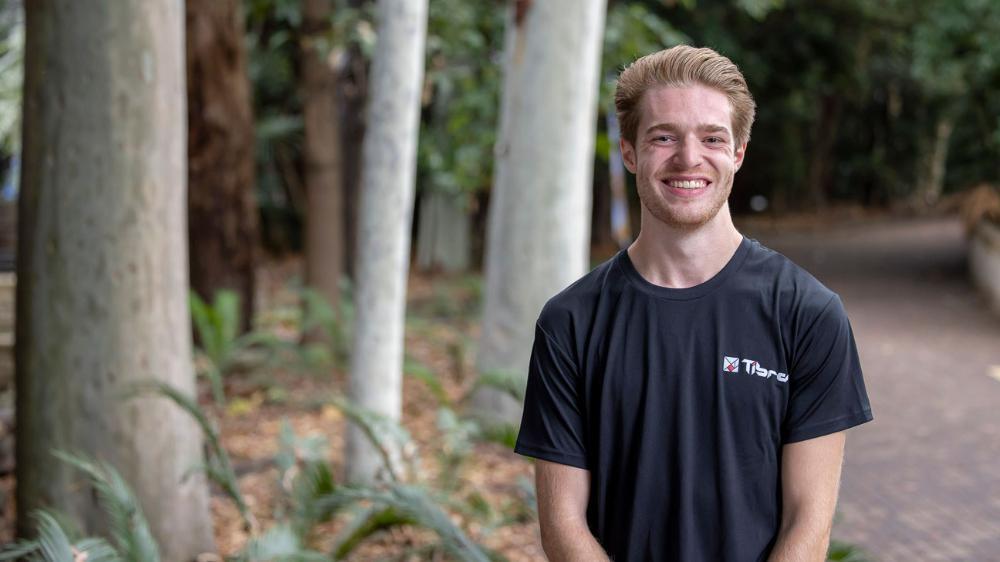 Pictured above: Luke Mariani, | UOW graduate and former scholar


Conversely, being a corporate donor provides early career opportunities for students. Samuel Ciguenza is a civil engineering student and holds the 2022 HUON Contractors Work Integrated Learning Scholarship. Samuel says that due to the generosity of HUON contractors, he has been able to transition from university directly into full-time employment.
Samuel says, "Without the UOW and HUON Contractors partnership, I wouldn't have been able to do what I'm doing. I'm applying what I learn on-site to my university studies, and vice-versa. This integration of theory and practice has made me a more efficient and effective employee."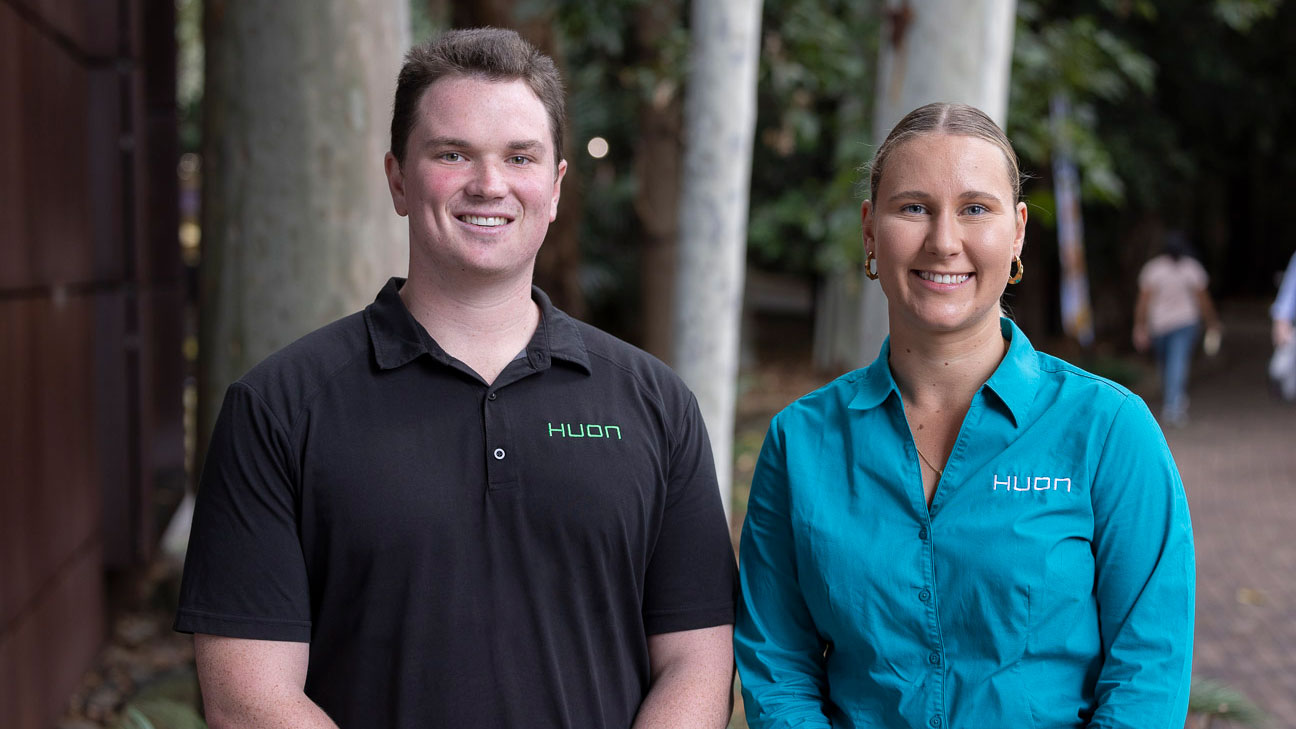 Pictured above left: Samuel Ciguenza | UOW student and scholar. Pictured above right: Julia Millburn | UOW graduate and former scholar

Julia Milburn held the same scholarship with HUON Contractors during her studies at UOW. Julia graduated with a Bachelor of Engineering (Honours) and now holds a full-time appointment at HUON Contractors in the role of Project Engineer. Julia accredits her love of the fast-paced construction side of engineering to the opportunity afforded to her by HUON Contractors partnering with UOW.
Similarly, Arlo Stewart is currently studying a Bachelor of Computer Science at UOW and is the recipient of the Scalapay Next Generation Scholarship providing him with work integrated learning for six months.
"I've really been enjoying the opportunity to learn from so many skilled colleagues and having the opportunity to get involved in industry projects," Arlo says.
"The experience is invaluable. I love learning from such a talented team."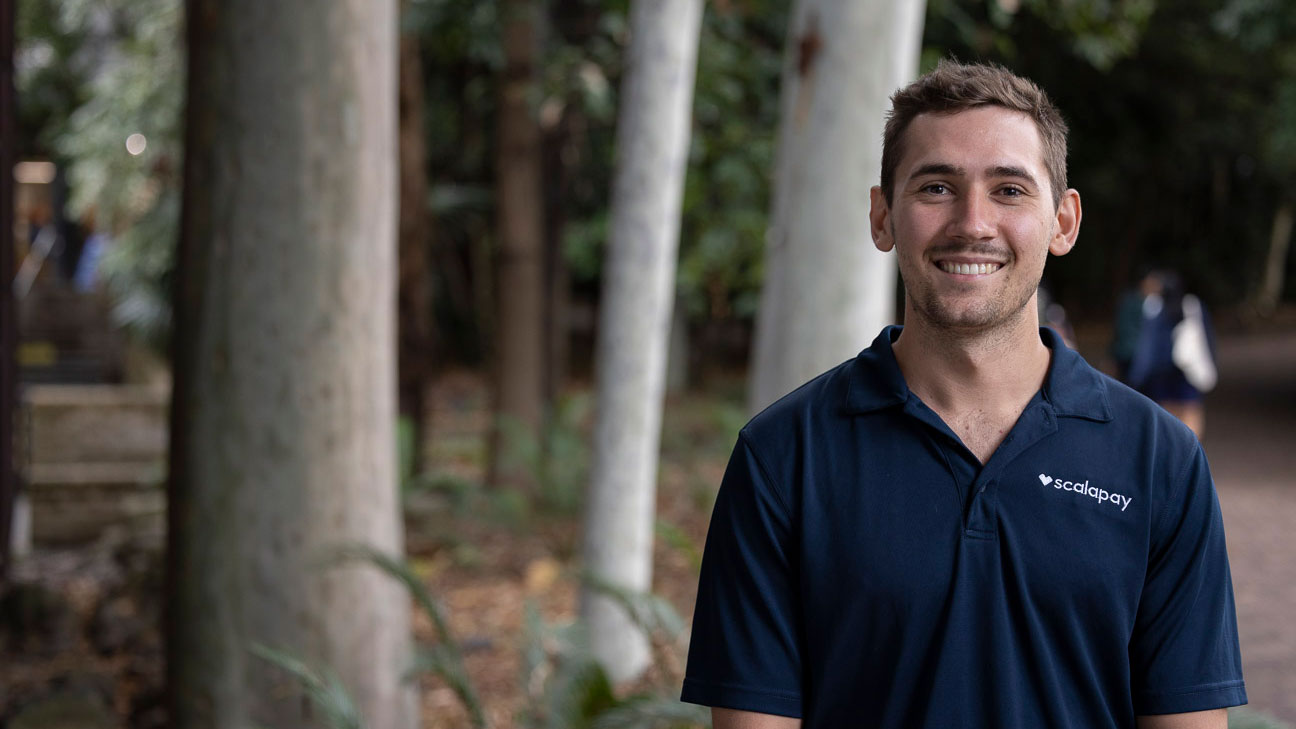 Pictured above: Arlo Stewart | UOW student and scholar