UOW celebrates five years of the George Alexander Foundation Scholarship
---
For many students, especially those living in rural and remote areas, a financial scholarship can have a huge impact on their lives.
The George Alexander Foundation Scholarship provides $24,000 over three years for students who demonstrate strong academic merit, community involvement, and leadership potential to study at the University of Wollongong (UOW).
2022 marks the fifth anniversary of The George Alexander Foundation Scholarship Program at UOW. This year's scholars, Bronte Wright and Leah Wiatkowski, are extremely grateful for the generosity of the Foundation.
"When I found out I was awarded The George Alexander Foundation Scholarship I was shocked. I couldn't believe it really – it's already made a huge impact on my life," said Bronte.
Leah had a similar response. "I was completely surprised and felt so happy," she said.
Both students are in their first year of studies at UOW and said the scholarship took the pressure off having to juggle part-time work and university.
"I was so stressed about working and balancing university because university was uncharted territory for me. But the scholarship has allowed me to have as little or as many shifts at work as I'd like – it got rid of that stress completely," said Bronte.
"I've been able to reduce my work shifts and focus time on my studies, so I don't have that pressure," added Leah.
Bronte, who is studying a Bachelor of Nursing at UOW, grew up in St Georges Basin and wanted to continue living locally.
"I was so lucky that the degree I wanted to study was offered at the UOW Shoalhaven campus which is close to home. It was perfect because I didn't want to move," she said.
Her passion for nursing comes from wanting to make a difference in the lives of others.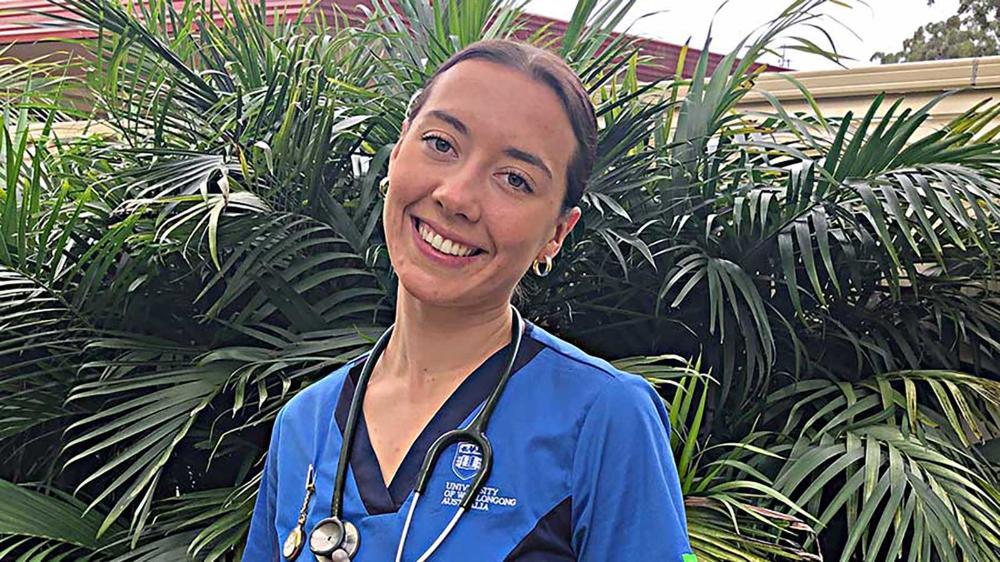 Bronte (pictured above)
"Seeing my mum caring for elderly neighbours has shown me that the littlest things can make someone's life so much better. That's the case with nursing. You have the opportunity to make the biggest impact, even with the smallest thing."
The scholarship has helped Bronte set up an office at home.
"In year 12, I was doing all my studies in the living room, so it's allowed me to buy myself a desk, a new iPad and set up a personal space."
Bronte said The George Alexander Foundation Scholarship has also set her up to achieve her future career goal.
"I'd love to one day go into medicine and the scholarship has given me that opportunity because I will be financially able to do that. It's made furthering my education a lot more possible. I can't explain, it's amazing. I'm so grateful for it."
Leah is studying a Bachelor of Nutrition and Dietetics at UOW. She's moved to Wollongong from Coonamble, a country town two hours west of Dubbo.
"Moving away from home has been a big transition. The scholarship has helped by giving me financial security. I can focus on settling in and figuring out a study schedule."
When she finishes her degree, Leah wants to go into clinical dietetics.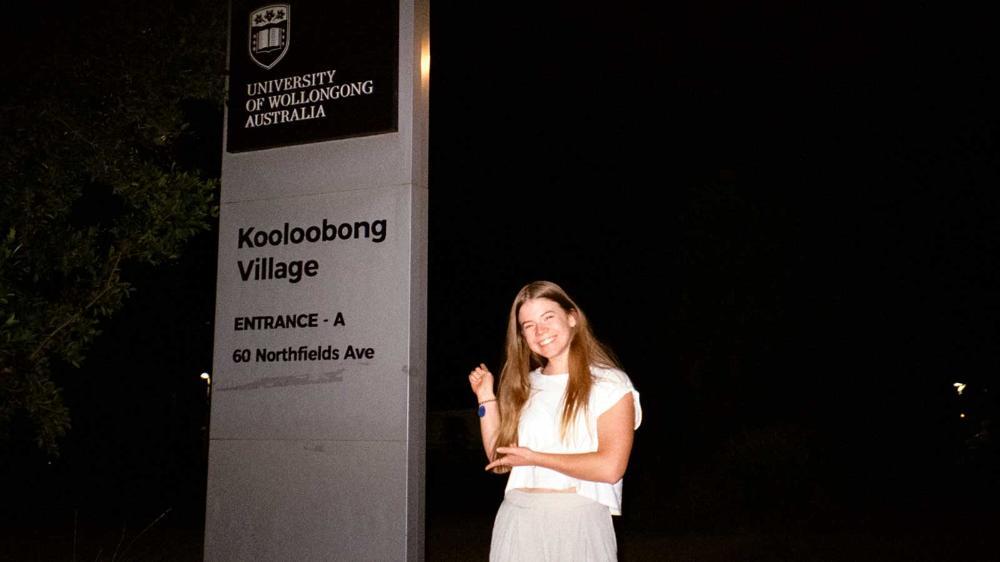 Leah (pictured above)
"Scholarships make an impact on everyone who receives them. I'm incredibly thankful."
The Honourable Susan Crennan AC QC, Governor of The George Alexander Foundation, said, "George Alexander's experience of hardship and lack of early education, and later in life the support of a scholarship, meant he was very conscious of the barriers to pursuing educational opportunities and the benefits they can bring to a life. As a result, he was motivated to help others access opportunities to succeed.
"Through partnership with the University of Wollongong, The George Alexander Foundation continues its founder's ambition to support talented students from regional and rural areas to achieve their educational goals and fulfil their potential."