Got questions about studying at UOW? We've got all the answers you need (and more).
---
1. What can I study?
At the University of Wollongong (UOW), we offer more than 300 courses across 18 key study areas that equip you to meet the needs of our ever-changing world and succeed not just in your job but in your whole career.
Our degrees give you options for how and what you learn. From double degrees, to double majors, you'll have the flexibility to tailor your degree to what interests you and stand out as a graduate.

The COVID-19 pandemic means that, now more than ever, the global community needs skilled, passionate graduates who are ready to face the challenges of a new world and help lead the way.
Studying at UOW will inspire you to follow your passions and find your purpose, so you can help shape the world we live in for a better tomorrow.


2. Can I get in early?
Absolutely! It's so important to feel secure about your future, and with UOW's Early Admission program, you could secure a place at UOW before final exams have even begun.
Rather than relying on an ATAR, we look at your academic performance, including Year 11 results, along with your unique skills and experience, and will support you in earning a place at UOW before you sit your first exam. This means less stress, more certainty and a secure path to university.
So why wait? Get in early.


3. Do I meet the requirements? What if I don't get the results I need?
When you apply to UOW through Early Admission, you still need to commit to your final exams and assessments, and complete Year 12 in order to take up your offer. Some students will also need to meet one or more Year 12 subject requirements, but these conditions will be explained when you receive your official Early Admission offer.
For high school students not applying via Early Admission, entry into a UOW course is determined by your ATAR, IB or Selection Rank (your ATAR plus adjustment factors).
UOW's Course Finder provides information on the scores needed to gain a place in your chosen degree, plus any other requirements for admission such as pre-requisite subjects, auditions or interviews. Simply search for your course in Course Finder and scroll down to the entry requirements.
If you don't get the ATAR or IB you need for a particular degree, there are plenty of other entry options available to ensure you can still secure your place at UOW.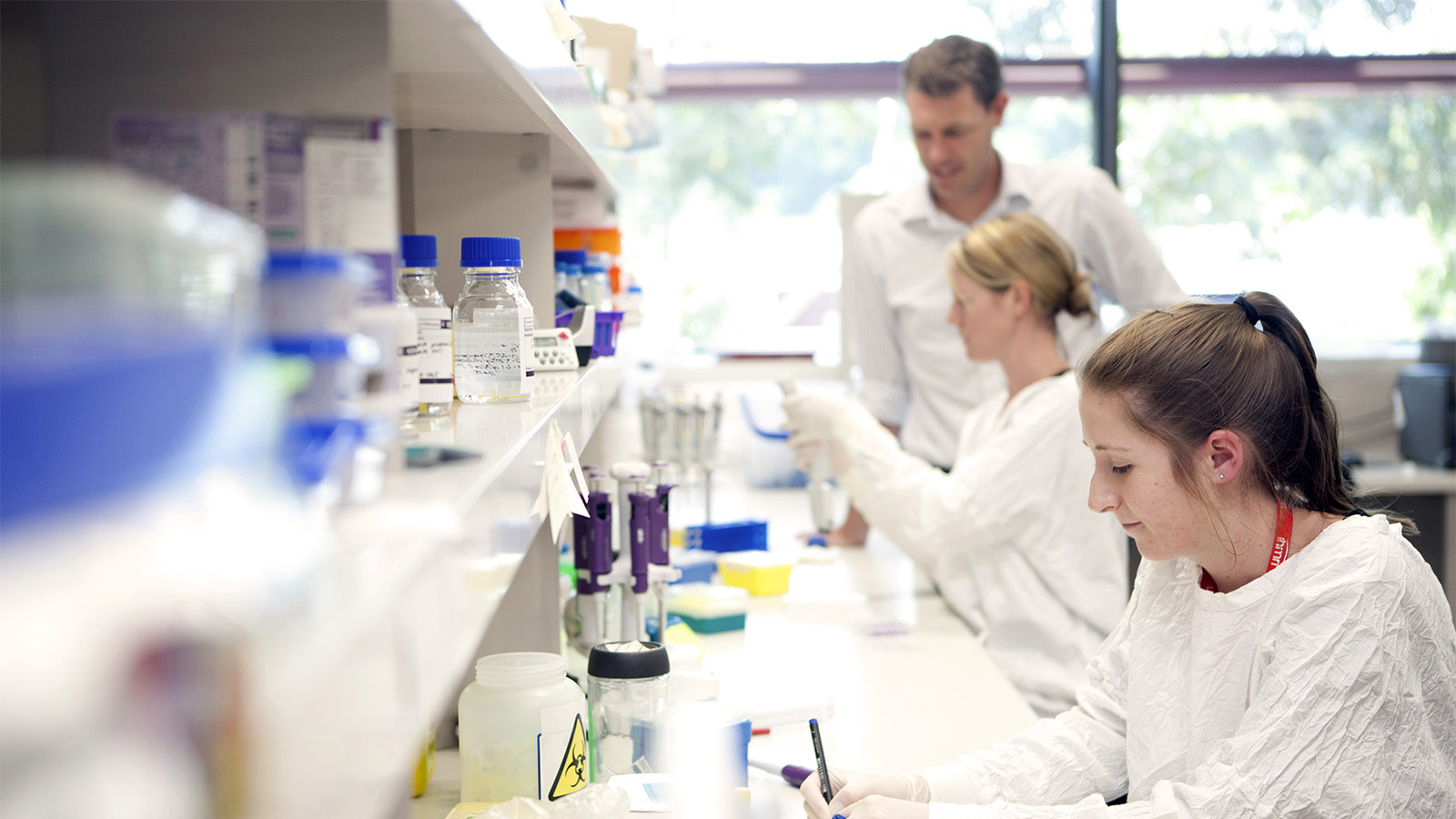 4. Is the degree industry accredited?
An industry-accredited degree will give you a clear advantage as a graduate and, in some cases, will be a requirement for your future job.
Many UOW courses are recognised internationally and in Australia through accreditation by professional organisations, ensuring you're prepared to enter the workforce as soon as you graduate.
Key UOW degrees that are professionally accredited include psychology, nursing, nutrition and dietetics, business, and law. For some accredited courses, in addition to completing an approved program of subjects, you may also be required to complete further study or a period of professional experience to become fully qualified.


5. What job prospects will I have?
Studying at UOW prepares you to make a purposeful contribution to society. We focus on teaching not only specialist knowledge, but also the skills needed to adapt and solve tomorrow's challenges. Practical experiences, such as internships, placements, workshops and work-integrated learning subjects are incorporated into every UOW degree. As a UOW graduate you will be ready for the future workforce and have the experience employers are looking for.
In fact, UOW is one of Australia's best universities for graduate employer satisfaction. In the recent QILT Employer Satisfaction Survey, our graduates were ranked 89.6% for overall employer satisfaction (above the national average of 84.3%), placing UOW first among NSW universities and second nationally among public universities.
Not to mention 75.1% of UOW graduates gained full-time employment within four months of completing their course - also above the national average of 72.3%.


6. Are scholarships available?
We offer a range of scholarships for domestic undergraduate students studying at UOW to help you succeed.
These include scholarships to reward excellence in areas of academia, leadership, community and sport. We also offer equity scholarships to support students experiencing financial hardship, educational disadvantage, or who are relocating to study.
Whatever your situation, studying can be expensive and a scholarship can assist with living costs, text books or a contribution towards your fees.


7. What plans does the uni have to stay COVID-safe?
We're looking forward to seeing more students on our Australian campuses this year.
We've worked hard to prepare a timetable that provides dual delivery (a mix of face-to-face and online learning), allowing us to maximise the number of on-campus classes, while still prioritising the safety of our students and staff.
We encourage students to choose on-campus classes where they are offered. However, for classes that cannot be held on campus due to physical distancing requirements, or for students unable to come on campus, online delivery will continue to be offered, wherever possible.
8. Where will I live?
UOW offers a range of student accommodation options to suit your needs, with rooms starting at just under $195 per week.
Choose from seven student residences and live on-campus, near the beach or in the city, in a range of room and catering options.
Every UOW residence is a welcoming, ready-made community where you'll make lifelong friends, enjoy a calendar full of social events and have 24/7 academic and wellbeing support. That means you'll not only succeed academically, but have an unforgettable university experience.
See for yourself by taking a tour with Matt, a student from Wagga Wagga who lives at Campus East.



9. What's the campus like?
Our Wollongong campus is like a leafy-green suburb, where you have everything you need to succeed as a student. You'll find facilities dedicated to academic and wellbeing support, as well as health services, food and entertainment options, a sports precinct, and so much more.
Enjoy lunch with friends at one of our 20+ food outlets, catch a gig at the UniBar, find where you belong in one of 130 student-run clubs, or get fit at UniActive.
At UOW there's never a shortage of things to do, beautiful places to study, or cute ducks to take photos of.


10. What's the Wollongong lifestyle like?
Wollongong's relaxed coastal lifestyle attracts students from all over Australia and the world, making it the perfect place to live stress-free and focus on your studies.
It's a diverse, safe and friendly city, with affordable rent prices and a welcoming, multicultural community. A busy cultural calendar, bustling nightlife and growing live music and arts scene means you'll never run out of things to do or explore.
Wollongong's prime location between the mountains and the sea also make it an adventure-lover's paradise, with 17 patrolled beaches, endless hikes and trails, breathtaking lookouts and scenic walking tracks.
Not to mention transport in Wollongong is safe, cheap and easy. The free 'city loop' bus runs all day and into the night, making it easy for you to travel between campus, student accommodation, the city centre and the train station.
Whether you spend your study break grabbing a bite to eat at a local food market, or going for a hike to a pristine waterfall - you'll soon find your place to learn, live and belong.


In conclusion...
We're sure your list of questions is much longer than this - and there's so much more we want to tell you about studying at UOW!
So, make sure you register for one of our upcoming online events and we'll be happy to answer every one of them.


Future student news to your inbox
---
Want to stay up-to-date with news, stories and info about studying at UOW?