As exciting as O-Week sounds, it can also be a bit overwhelming for both Australian and international students, as we adjust to the new norms of university life and enjoy more flexibility as young adults. From informative presentations hosted by current students and faculties, to live music, fun activities and so much FREE food, here are some of the highlights of my O-week experience.
---
Faculty Welcome Sessions
As a Computer Science student, one of the first presentations I went to was the Faculty of Engineering and Information Sciences information welcome session. It might not sound like the most fun activity of the week, but it covered the important rules and guidelines for studying at uni. Don't worry if you can't absorb every detail, you can always watch it online or note down key contacts for your faculty, so you can ask any questions you might have, such as planning your subjects and majors if your course has them. Semester schedules, the subject handbook and many resources are also provided to students.
So, if you are concerned about anything, your Faculty Welcome Session is the perfect opportunity to ask questions and get ready for your degree.
Success sessions also run during the week, to help new students learn more about how to be successful in your studies and transition to life as a uni student.
Discovering services and new opportunities
During O-Week, I also found amazing resources available at UOW, like UOW Pulse, Careers Central, the library, study overseas, student services and UOWx. UOWx is where you will find opportunities to develop co-curricular skills, both personal and professional, through various work positions, volunteering, workshops and programs. Everything you do as part of this program is formally recognised on your UOWx record that you receive at graduation. Booking a planning session with UOWx after orientation enabled me to create a road map of the most beneficial activities and skills aligned with my strengths and to help me develop in other areas, to better prepare myself for the workforce once I graduate.
The careers team is amazing with anything related to your career woes. If you have no clue what profession to choose off the back of your degree, they've got you covered! If you have been thinking about studying abroad for semester exchanges, short courses or internships, the study overseas programs provide a ton of opportunities. You can access grants in many cases, and some of them are fully funded, like those in the New Colombo Plan.
The fun stuff
Now to the fun part: one of the most anticipated events of the orientation week is the Festival.
In 2022, O-week will be even better with Campus Fest running for five days at the Wollongong campus. UOW and Yours & Owls are putting on a bunch of free music and entertainment, including Montaigne, Touch Sensitive, Ziggy Ramo and Austen.
UOW Pulse also organises heaps of fun events from pool parties and movie nights to, delicious food stalls, trivia, drag shows and dance parties, you wouldn't want to miss it!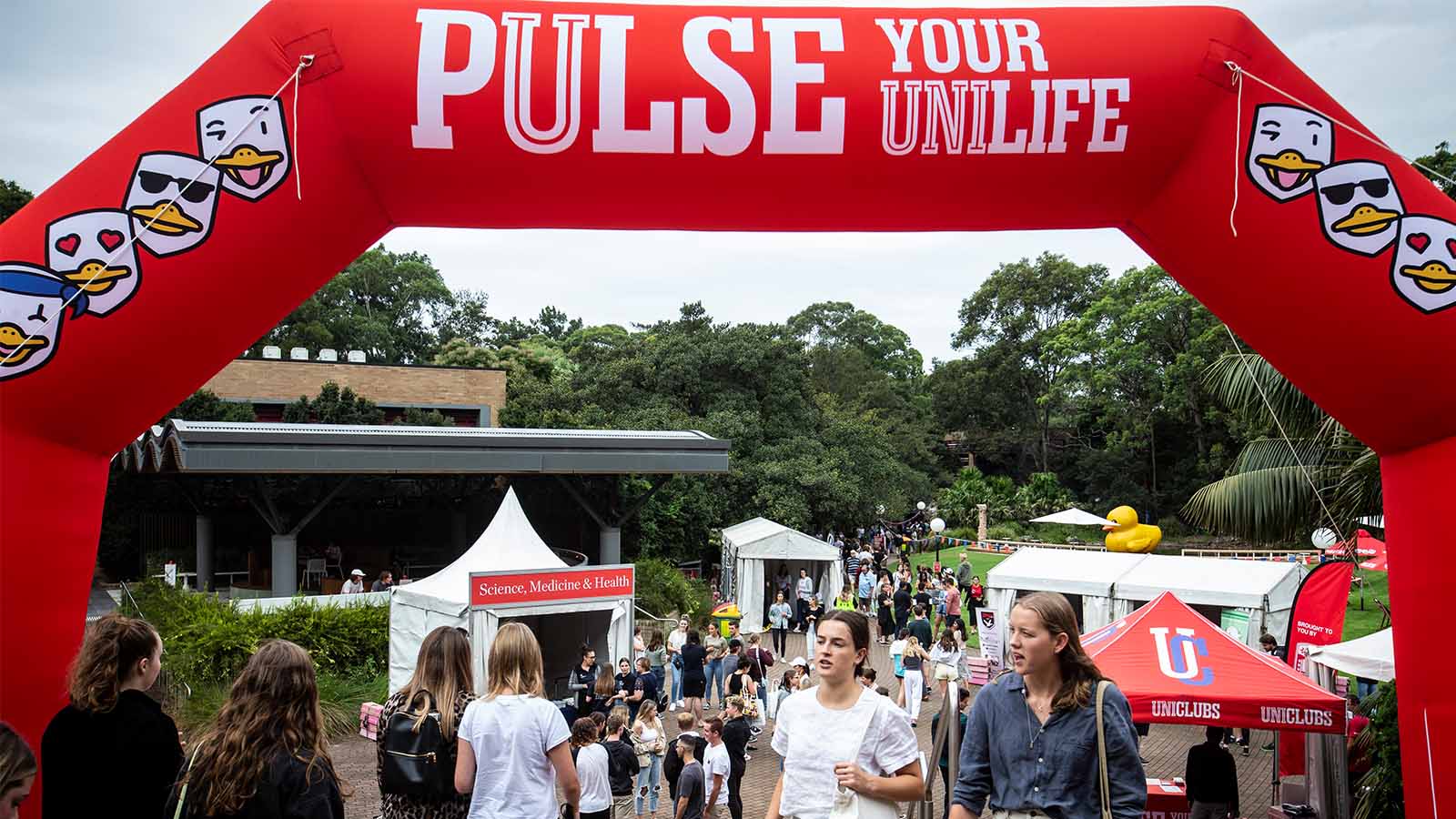 You can also explore many clubs and societies as you wonder through campus during O-week. There are over 120 Clubs at UOW, so no matter your interests, there is one for you.
Over the variety of informative sessions and activities at UOW O-Week (or Campus Fest as it's called in 2022), you can meet tons of new people, some of them who could be in your new uni squad! O-week is a head start to widen your social network prior to beginning your classes.
I recommend getting involved in as many things as you can during O-week to help you be prepared for your classes, make new connections and have the best time. After all it's about getting comfortable with the new phase of your life. Happy orientation!
Future student news to your inbox
---
Want to stay up-to-date with news, stories and info about studying at UOW?