Could it also take the Three-Minute Thesis winner into space one day as well?
---
Stefania Peracchi credits her natural Italian expressiveness for winning people over to a video presentation she made about her research.
The University of Wollongong (UOW) PhD student received the "People's Choice Award" at the 2020 Virtual Asia-Pacific Three Minute Thesis (3MT) Competition, winning the title through a popular vote.
"We all are great PhD students, with stunning projects, but our goal that day was to be a showman," she says.
"When I watched my video I did not like it and I thought, 'Who is that sassy girl who thinks she knows all about cosmic radiation?'. Well, that is the fault of my natural Italian way of talking about a cause I care about – very theatrical, very dramatic – and maybe the judges found it engaging.
"My supervisors told me I looked and sounded like one of those showmen on TV talking about the mysteries of the Universe, so I guess was funny."
The 3MT competition cultivates Higher Degree Research students' academic, presentation, and research communication skills. Competitors explain their research in three minutes, in a language appropriate to a non-specialist audience.
Due to the COVID-19 pandemic, organisers conducted this year's competition virtually, with contestants submitting a three-minute video presentation.
Stefania won the UOW 3MT competition, which earned her a place in the Asia-Pacific 3MT Semi-Final alongside representatives from 53 other universities across Australia, New Zealand, Oceania, Northeast and South-East Asia. She was one of eight students selected by the judges to compete in the final, held on Thursday 1 October.
In her presentation, Stefania talks about the research she is doing to make space travel safer.
There are many risks involved in long-term space travel, she says, from meteorites to oxygen leakages to spacecraft depressurisation, but radiation is the greatest hazard of all as unacceptable levels can cause cancer or even death.
"Cosmic rays are particles that pervade the universe and penetrate any space ship hull. They literally zip across instrumentation and traverse the body of an astronaut every single second in space," Stefania says.
"These particles interact with a human tissue, posing a hazard to the health of an astronaut, eventually inducing cancer or even death.
"In a three-year space mission the level of radiation is 1000-times higher than back here in Australia and this increases the possibility of developing a cancer from 1 in 200 people, to 1 in 20 people."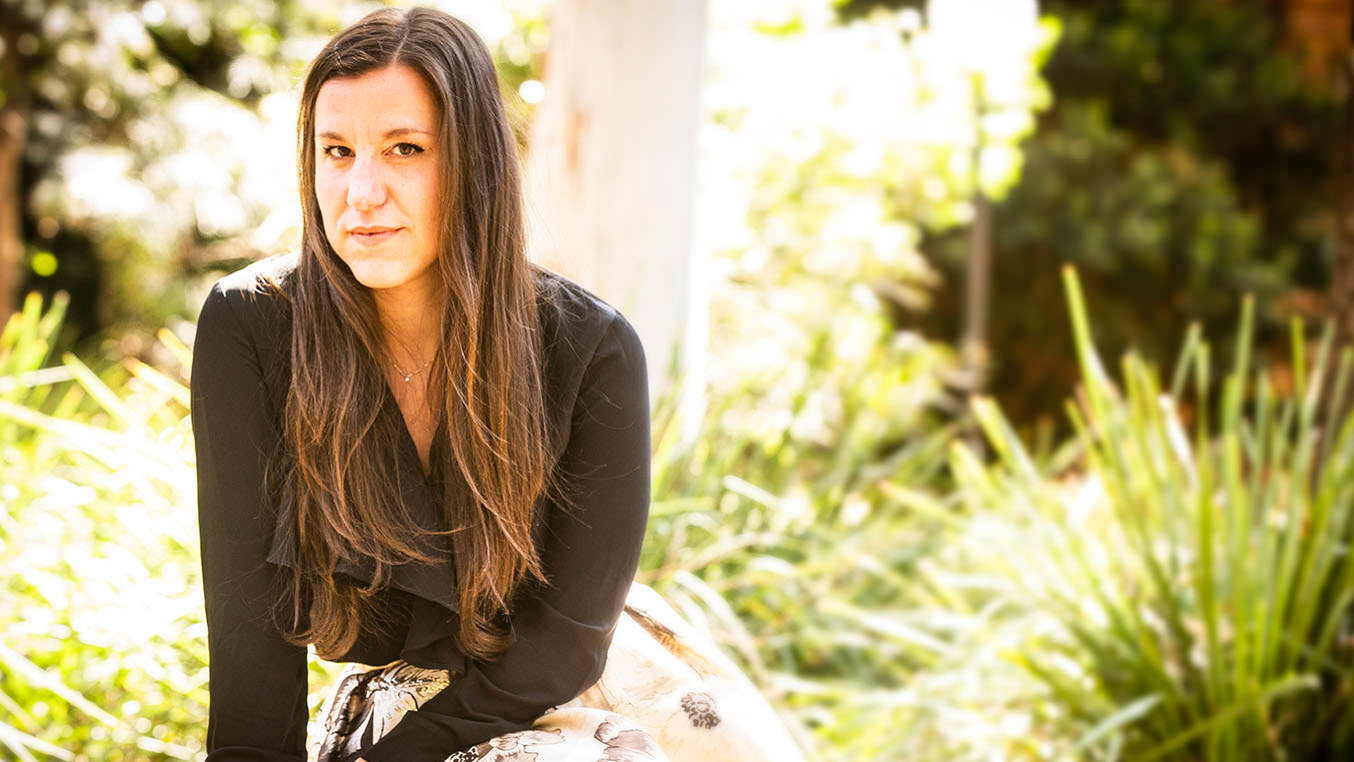 UOW PhD student Stefania Peracchi. Photo: Paul Jones
A PhD student at UOW's Centre for Medical Radiation Physics, Stefania is developing wearable radiation detectors for astronauts that can measure their exposure to cosmic rays in real-time. It would also provide information to evaluate the risk of cancer for each organ in the body.
"This detector is unique to the existing technology because it's portable, easy to operate and also really cheap," she says.
With NASA, the European Space Agency and private players like SpaceX announcing plans to send astronauts to the Moon and to Mars in the next decade, Stefania's research is timely. Because they measures cosmic-ray exposure in real time, the radiation detectors would alert astronauts when levels were dangerous, enabling them to shelter in shielded areas of the spacecraft.
Stefania says she fell in love with physics and maths at high school in her home city of Bergamo in Italy. After school, she studied at the University Politecnico of Milan where she completed a Bachelor degree in Physics Engineering and then a Master of Science in Nuclear Engineering.
As part of her Master's degree, she spent six months in Paris at the Institute of Radioprotection and Nuclear Safety to do a research project about radiation protection for Air France aircrew members.
"My boyfriend at that time was studying to become a pilot, so I felt personally touched by the topic. This is how I got involved in studying cosmic radiation and it was love at the first sight," Stefania says.
After completing her Master's degree, Stefania was working as a nuclear engineer-researcher at the Institute of Radioprotection and Nuclear Safety when one of her professors from Milan, Marco Caresana, dropped the idea of her doing a PhD.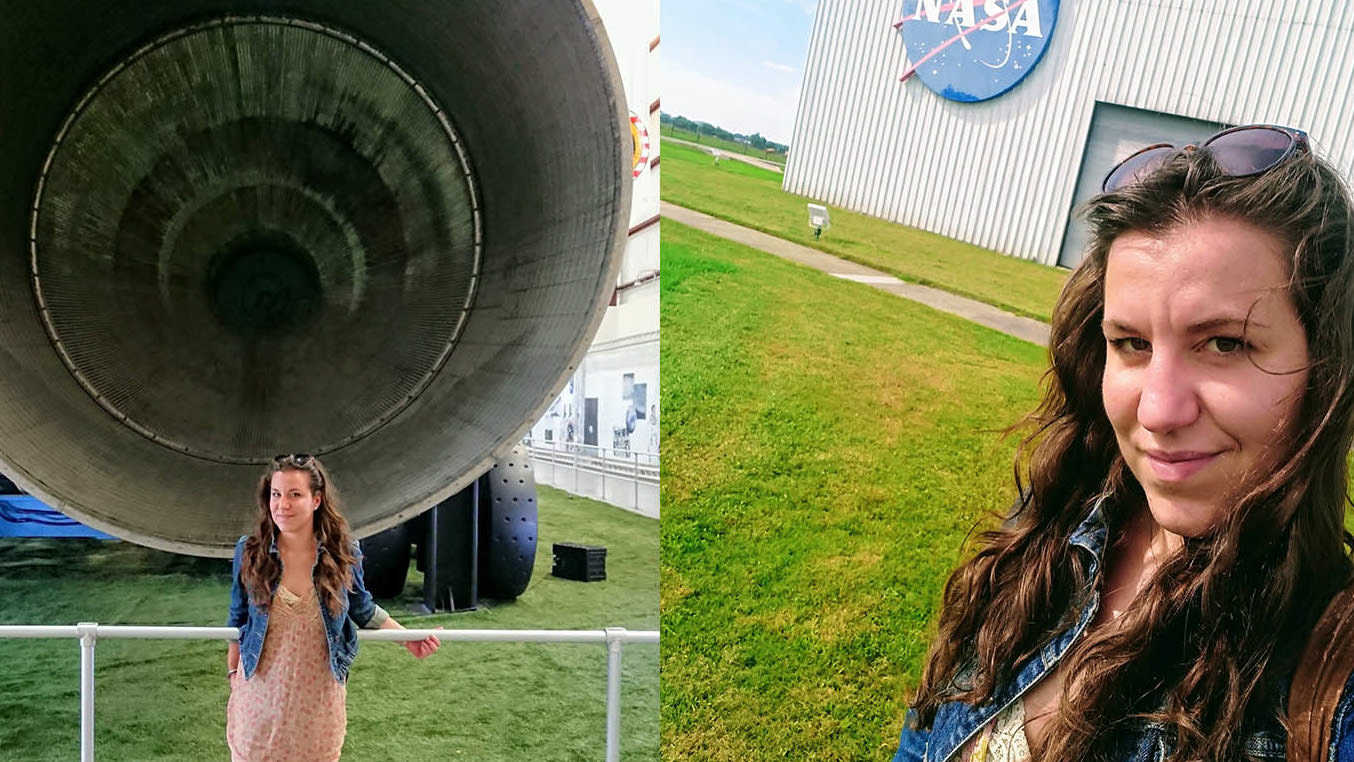 Stefania Peracchi, at NASA in Florida in the United States. Photo: Supplied

He suggested she look at studying radiation protection for astronauts with one of two research groups: one in Houston, US, and the other in Wollongong, Australia.
"Even though US had a great project to offer me in collaboration with NASA, I eventually chose Australia because I felt it would have suited me more," Stefania says.
"I loved the project and my supervisors Anatoly [Rozenfeld], Susanna [Guatelli], Dale [Prokopovich] and Linh [Tran] were able to make me feel welcomed even though I was still on the other side of the world.
"Eventually, I realised that Anatoly and Larry, the professor in Houston, know each other and collaborate, so either way I would have worked with both."
From Milan to Paris to Wollongong, Stefania's studies have taken her all over the world, including to Japan, Swizterland, Texas and Antarctica.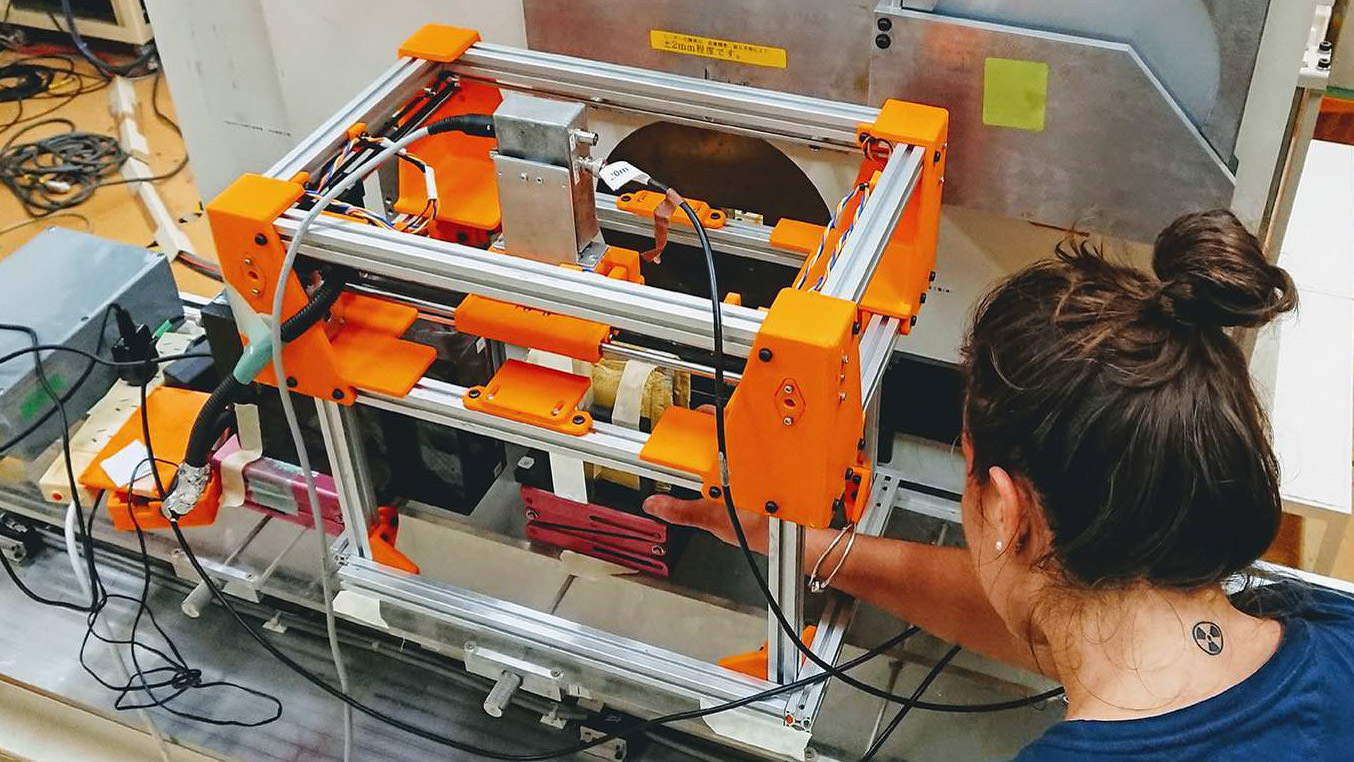 Stefania Peracchi, on an internship at the Heavy Ion Medial Accelerator in Japan. Photo: Supplied
She went to Switzerland to conduct experiments with particle accelerators at CERN (the European Organisation for Nuclear Research) and the Paul Scherrer Institute, and to Japan to do the same at the Heavy Ion Medial Accelerator in Chiba. The trip to Texas was for a conference and gave her the opportunity to visit the NASA Johnson Space Center, as well as to talk in person with research collaborators at the University of Houston.
Stefania flew to Antarctica twice with colleagues from the Centre for Medical Radiation Physics to conduct experiments on board the aircraft, detecting and measuring in real time cosmic rays coming from the outer space. This involved 14-hour, 10,000km round trip flights over Antarctica, equipped with a range of radiation detectors.
"Because I wanted to catch some real particles coming from the other space, I took a flight to Antarctica where cosmic rays are much more intense," she says.
"I brought my detector with me and did the measurements detecting cosmic rays that astronaut would be exposed to – and it worked."
Whether her research might one-day taken her even further afield – into outer space – Stefania is keeping an open mind.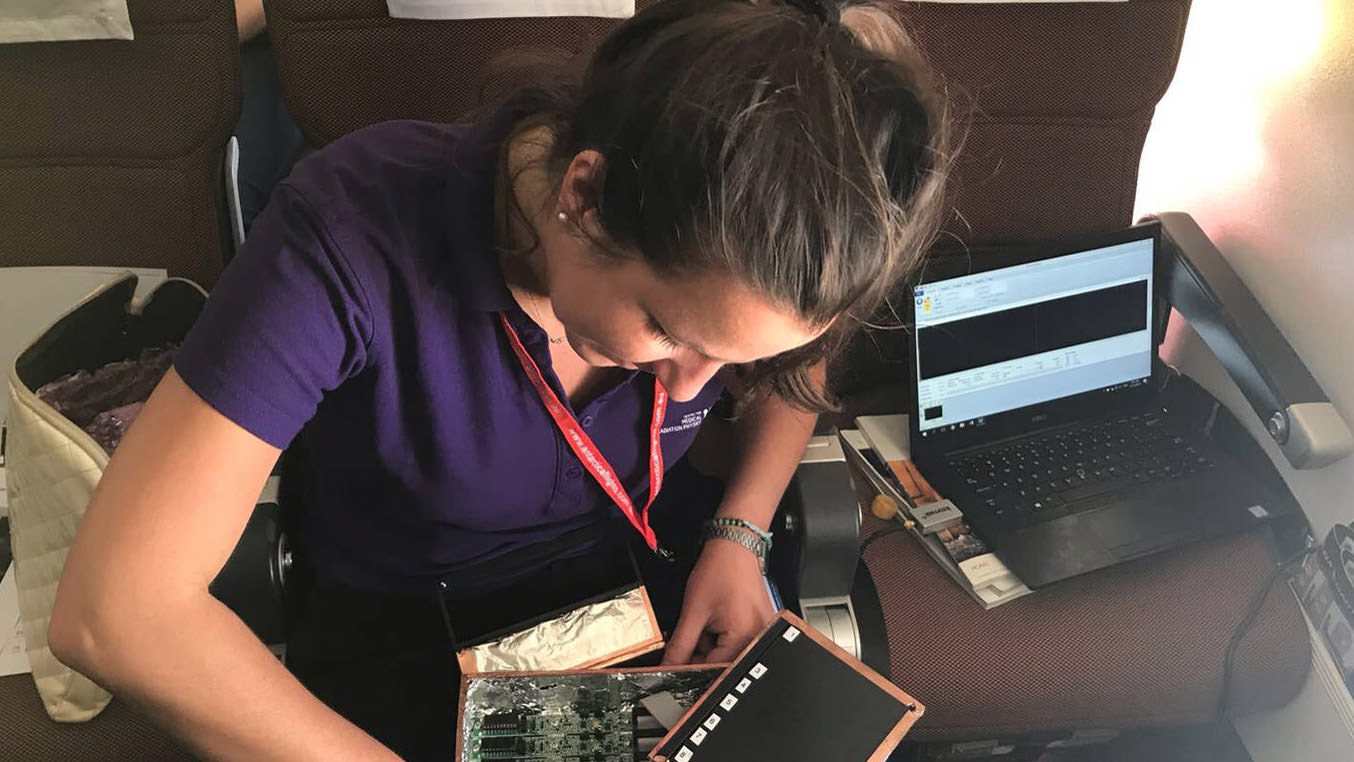 Stefania Peracchi during a flight to Antarctica with the Centre for Medical Radiation Physics. Photo: Supplied
"My friends call me already 'astronaut' but I believe they would love to go to space more than I would," Stefania said.
"The truth is that I am not very brave: the more I stay in the field, the more I study, the more I realise the risks of going to space and the sacrifices to make.
"I am scared about jumping in the ocean if I do not see what there is below me in the water, how could I stay months in space surrounded by everything but seeing nothing?
"But at the same time, I am the kind of impulsive person that if the opportunity knocks at my door, I will wake up and I say, 'Yes, when do we leave?'.
"I had the same ambition to participate to the 3MT competition as I do to go to space myself one day: almost zero. But when my supervisors knocked at my door with this idea, I knew already my answer was, 'Ok, when do we start?'."