Scientist, model, environmentalist, television presenter, and all-round passionate human being, Laura Wells defies expectations.
---
Laura Wells was on an island in Turks and Caicos when she came across the scourge of plastic pollution. The cay was uninhabited, like many islands of this quiet part of the north-east Caribbean, yet the thumbprint of mankind was evident in the marine debris that had washed up on its white sand beaches.
Laura, a model, was working in the area. Yet for the University of Wollongong alumna, it was a turning point, a moment that truly drove home the impact that people are having on our planet.
"I travelled to some really remote islands as a model," Laura says, "and I really witnessed the impact that plastic pollution was having on our environment. I was seeing plastic pollution on islands that were uninhabited, in the middle of the Caribbean and the Pacific. It was plastic waste for 20 and 30 years ago."
Another moment stands out. Laura and her husband were on Hawaii's Big Island, at a spot called Kamilo Beach.
"The beach is full of plastic and marine debris," she recalls. "It looks like the island is full of shells, but when you look closer, it's microplastics. So much so that you can scoop it up in your hands."
But, let's go back to the beginning.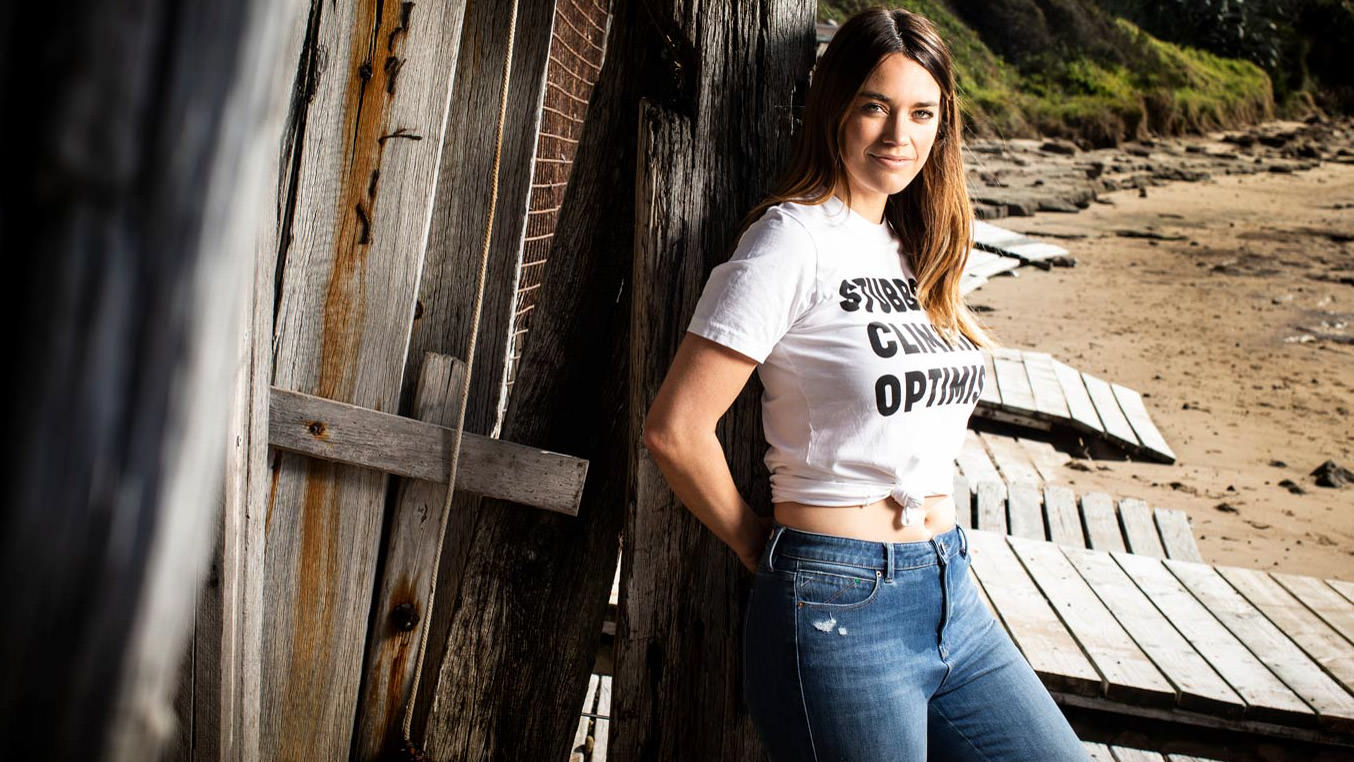 A lifelong love of science
Laura had always wanted to be a scientist. Growing up in Cronulla, in Sydney's South, she loved being outdoors, being in the ocean, and exploring the nearby Royal National Park. She was accepted for Early Entry at UOW, where she chose to study a double degree in Biology and Law.
"I really enjoyed science in high school. I liked understanding how we fit in with the natural world around us; how we influenced it and how it influenced us. But I didn't know how much money there would be in science so I added law. I loved being at UOW. The campus was amazing, it was great being so close to the water, and I made friends and connections that I still have today.
"I figured at the end of my degree I would practice environmental law or law of the sea. But when I got to the end of my degree, I realised law wasn't for me. I loved being outdoors and getting my hands dirty."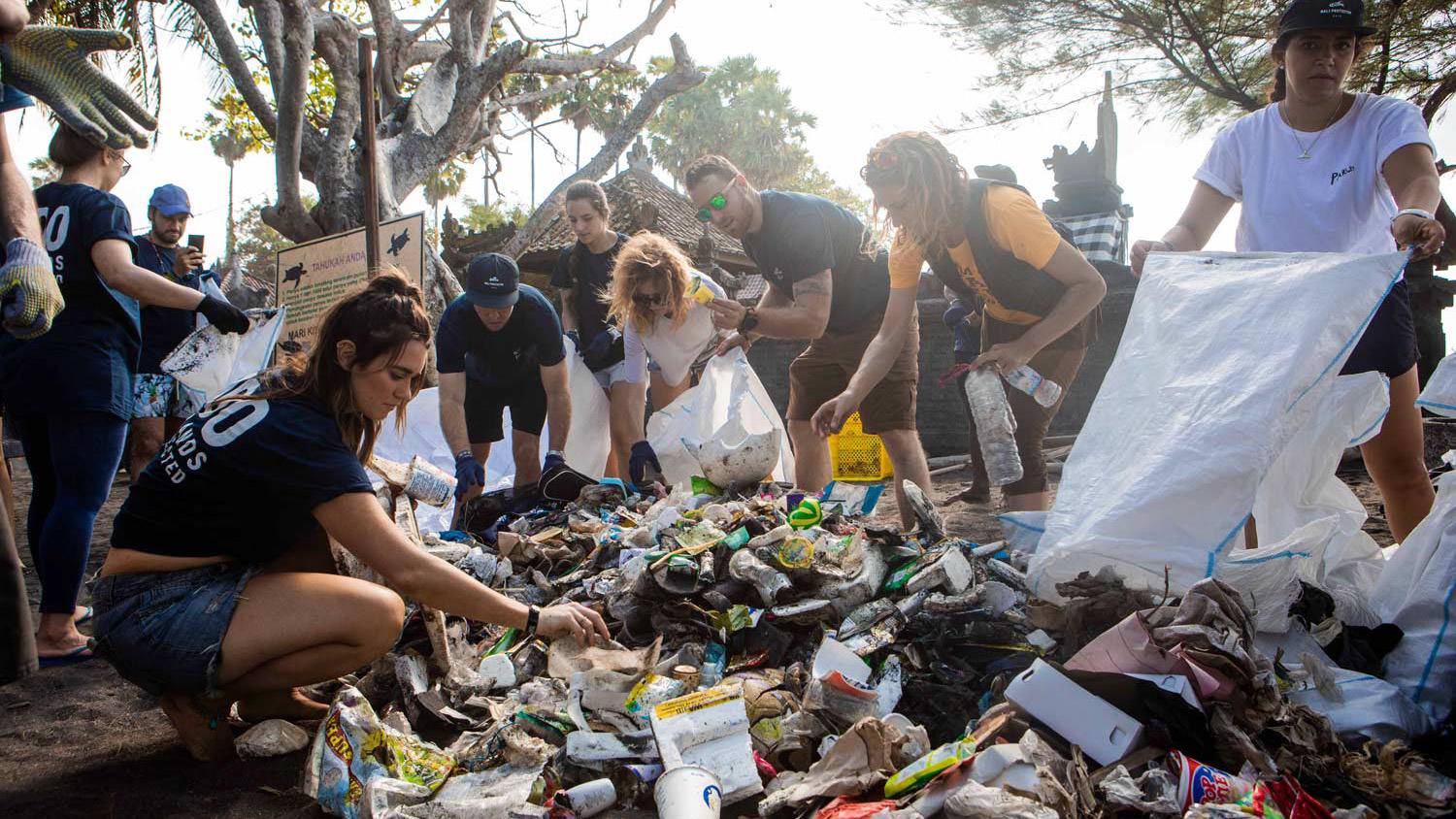 Laura taking part in the Corona and Parley for the Ocean 100 Islands Protected initiative. Photo: Supplied


A few years before the end of her degree, Laura was scouted by a modelling agency while she was on holidays in New York. It was not a career she had ever considered as her heart had always been with science. She dabbled in modelling, which helped to pay for her textbooks, but thought it would just be a fun side hustle.
"Modelling wasn't something I really aspired to do. When people asked me to be a model, I told them to rack off. I really wanted to be a scientist."


Embracing the modelling world
When she graduated, Laura had numerous prestigious graduate positions available. Yet, she said no to all, instead deciding to see where the modelling thing would lead. She moved to London and then New York.
Laura wasn't the standard size usually seen in the fashion world though. If she was going to model, it was going to be on her terms, and that meant as a plus size or curve (that is, anything over a size 8) model who refused to bow to the pressure to lose weight.
"Living in New York was incredible. I travelled all over the world and met lots of interesting people," Laura says. "The fashion world was never my passion, but teaching people to love their bodies was something I learnt over there and something that I aspired to keep doing."

At the same time as she was navigating the modelling industry, Laura's travels were opening her eyes to the incredible tension that was occurring between humans and the environment.
It was while seeing the extent of plastic pollution in the Caribbean (and Hawaii and the Pacific) that Laura decided to make a change in her own life. The marine biologist turned model, who had kept her hand in the industry during her modelling days with freelance writing for marine biology publications, wanted to go back to her first loves: science and the environment.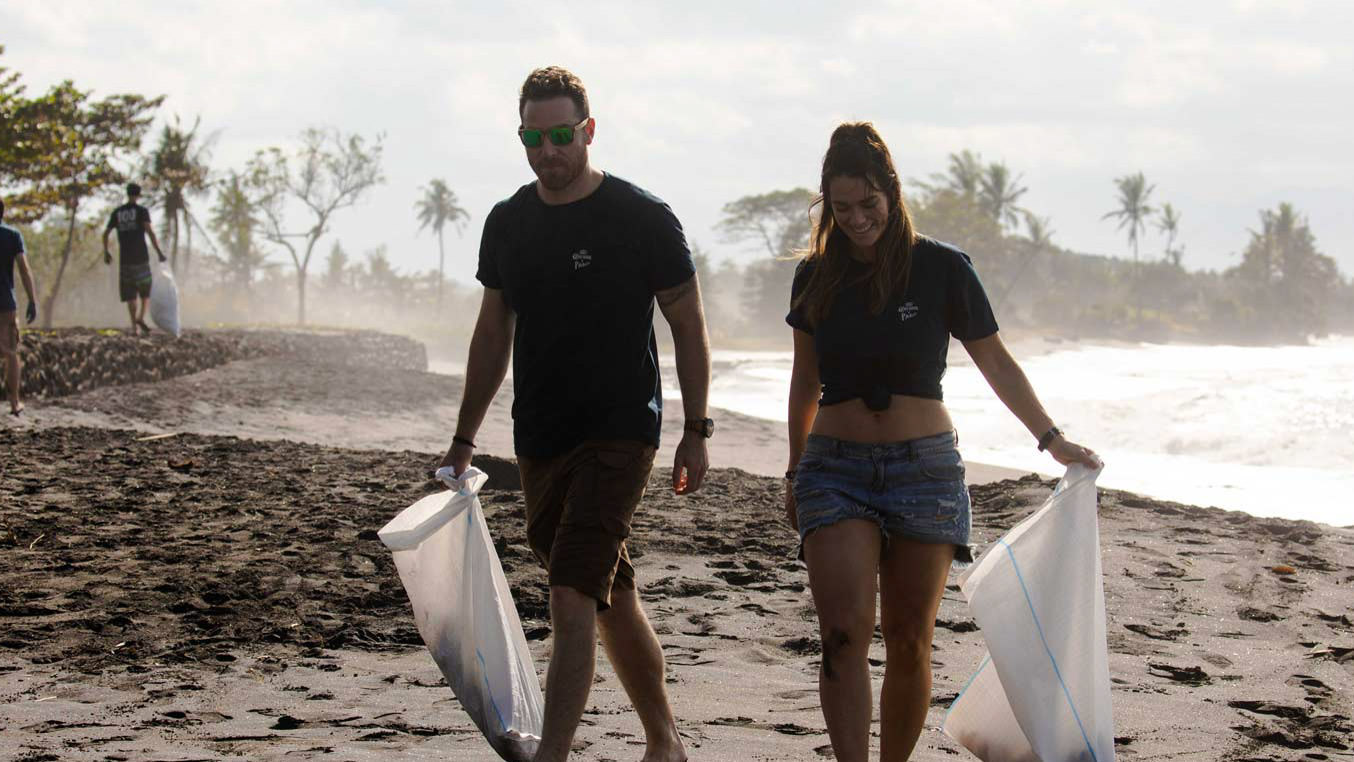 Laura taking part in the Corona and Parley for the Ocean 100 Islands Protected initiative. Photo: Supplied


"When I moved back to Australia a few years later, I know that I wanted to spread that message about the impact people are having on the environment. I wanted to use the skills I had learnt in the modelling world to educate people and communicate the messages and the ways that we could all make a difference."


A pivot towards science
Sandon Point, in the northern Illawarra, is the perfect spot to meet Laura, on a surprisingly warm winter's day. Her gorgeous dog, Shadow, relaxes quietly on the grass as we chat. It is an area where Laura spent a lot of time as a UOW student, and one that really speaks to her love of the water.
A few years since she moved back from New York, Laura has pivoted to a career in science communication. The field is not well known but it is, essentially, about informing and sharing with the public the incredible ways that science is changing the world.
"I began volunteering my time with organisations like the Boomerang Alliance, Take 3 For The Sea, and One Million Women. It went from volunteering to the organisations saying, 'you've got the education, you're passionate, and you can speak in front of the camera'.
"It really opened the world of science communication to me, and that wasn't a world that I ever knew existed. During my degree, we didn't touch on science communication.
"I think every scientist should be a communicator. That's how people learn about who you are and what you do, that's how you educate others to make a difference."
A lesson in leadership
Laura's work in this space was propelled by her inclusion in Homeward Bound, a groundbreaking global initiative that draws in women from all over the world who have a role to play in saving the planet. As part of the year-long course, the participants undergo leadership training, before spending three weeks in Antarctica, which is considered ground zero for the fraught relationship between people and the environment. Being involved in Cohort Two was a life-changing experience for Laura, one that has shifted the way she saw herself and her role in communicating the urgency of the problems facing our earth.
"I feel so privileged that I got to meet the women in my cohort, and share that experience of going to Antarctica," Laura says. "It was an incredible opportunity, a profound self-development course that placed us in the context of learning about climate change.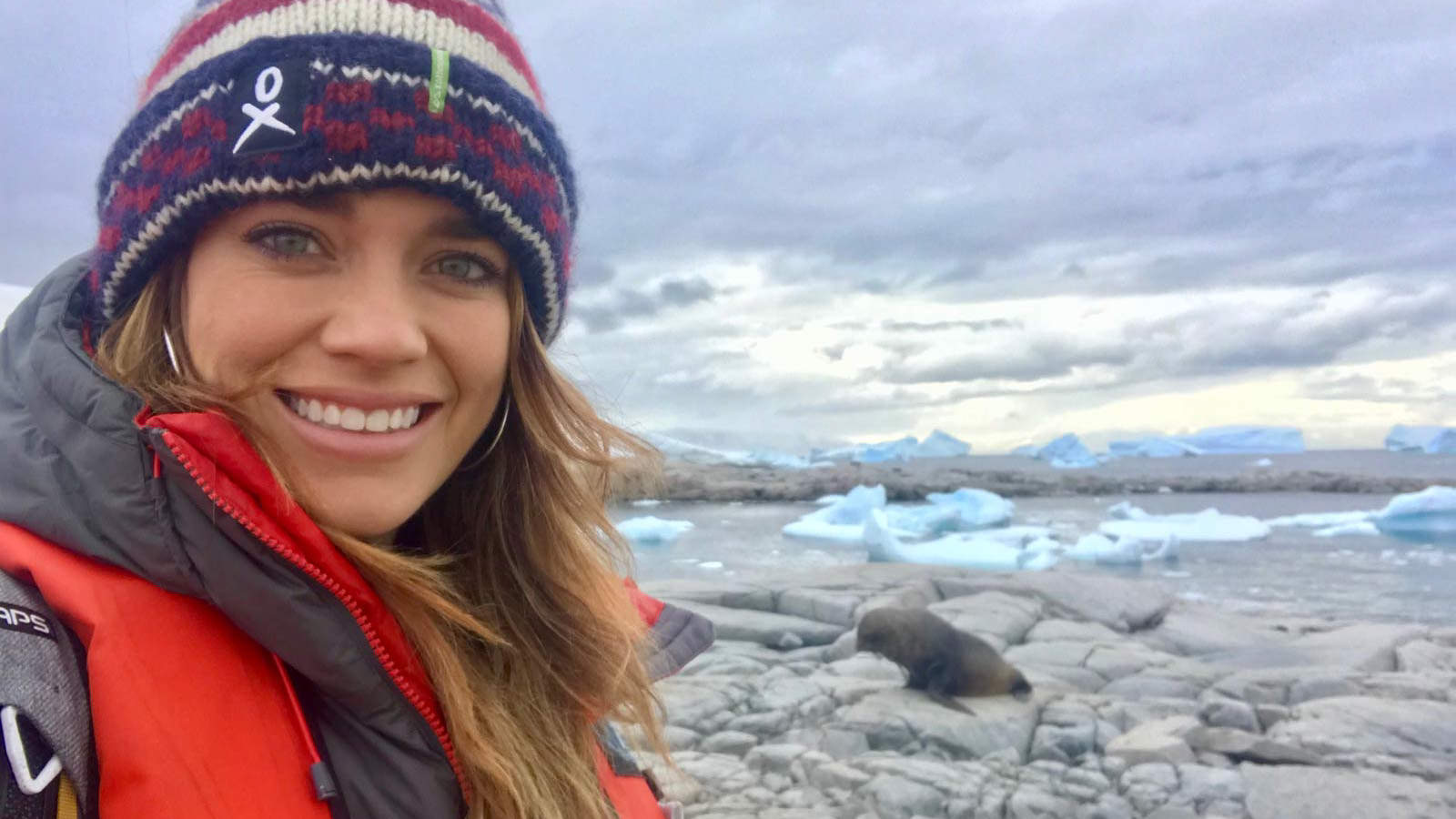 Laura in Antarctica during Homeward Bound in 2018


"For me, it helped me to really understand that our voice counts and it matters. The things that we don't do can make a difference, and I can use my voice and my position in a more significant way.
"There are so many ways to be a leader. You don't have to be the leader who has the biggest and loudest voice; you can be a leader in subtle ways. Homeward Bound really allowed me to push the boundaries, it forced me to get off my hands and go out and see what happens.
"If I hadn't done Homeward Bound, I wouldn't be where I am now."


Smashing the stereotypes
Laura's work now straddles the worlds of modelling and science, a pairing that doesn't seem obvious on the surface. Indeed, she is well aware of the stereotypes that face models (despite there being models who are also accomplished outside that field. See: Karlie Kloss, Gemma Ward, Robyn Lawley, and Lily Cole). Laura is now driven by two purposes: to educate the world about plastic pollution and also show young girls that celebrating your body, regardless of its size, is a positive thing.
"There's a stereotype to being a model," Laura says. "I've been modelling for 13 years and people now know who I am and what I believe in. But there is definitely a perceived notion that a model is not intelligent, that they don't have values or don't eat.
"I've really enjoyed working in that space though because I've been able to influence people who were not open to that before."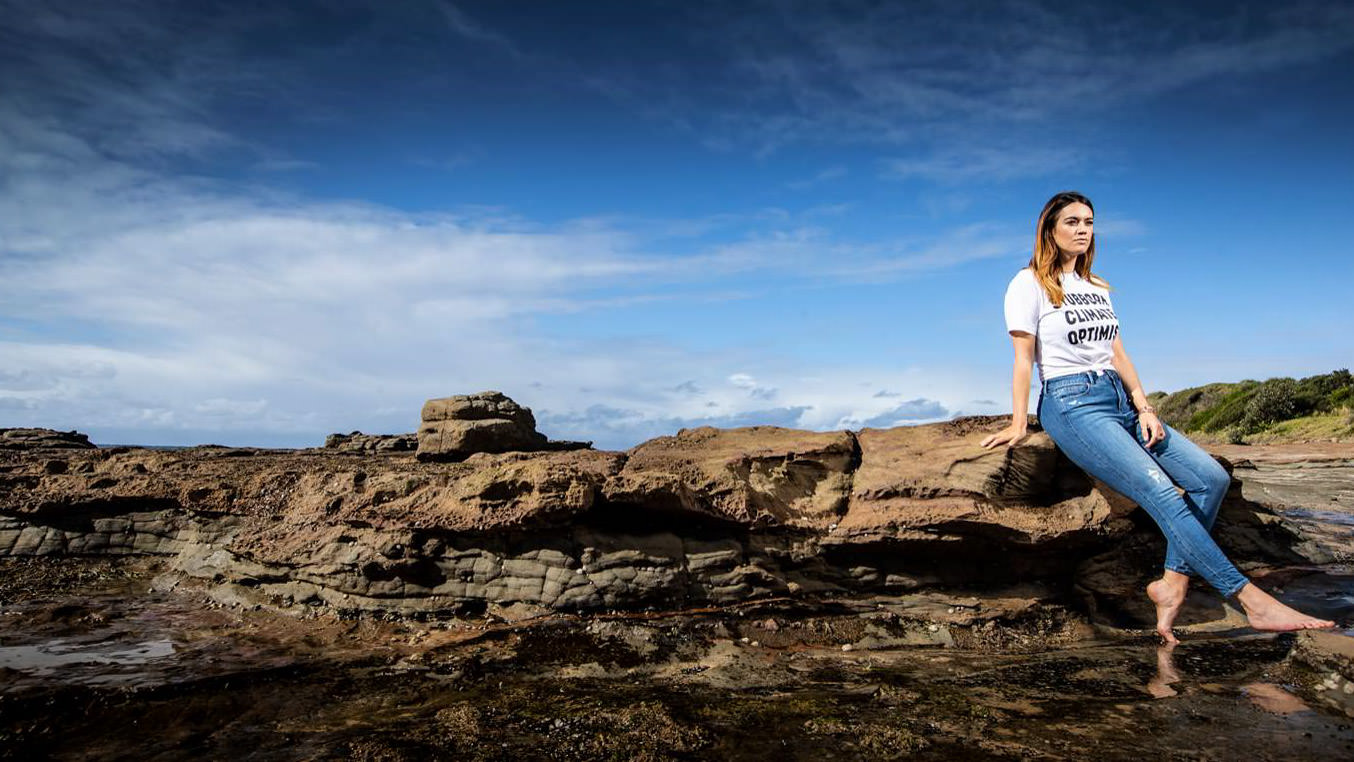 Laura is now more selective in choosing which brands to partner with, and which brands to promote on her burgeoning Instagram, where she showcases her adventures around the world and her passion for environmental causes. This includes aligning with Greenpeace, World Wildlife Fund, the Marine Stewardship Council, the NSW Government's Cash for Containers campaign, One Green Dress, and the Corona and Parley for the Ocean 100 Islands Protected initiative. She is also currently working with National Geographic, which she describes as a dream come true, and is a presenter on the Channel Seven children's science show, Get Clever.
A pursuit of purpose
Laura's modelling takes her around the earth still - she's off to Jakarta, Hawaii, and Tonga in the month after chatting to The Stand - but she offsets her flights and tries to avoid flying when possible. Being able to explore the world is essential to her work - both as a model and as a science communicator. It is difficult to express the urgency of the problems facing our oceans without seeing firsthand the damage that humankind has inflicted on the environment.
"Last year, I was with National Geographic, and Corona and Paley For The Ocean, travelling to remote islands on the Great Barrier Reef. We were investigating how much plastic pollution was on the uninhabited islands," Laura says.
"Basically, there is a tonne of marine debris per kilometre of beachfront. We were finding lots of marine rope, fish aggregating devices, fishing nets, and then the usual plastic water bottles, toothbrushes and thongs. There are a lot of people walking around with one thong on! I've never found a pair."

There is a nice symbiosis between Laura's work as a model and her work as an environmentalist; it is clear that she has found her purpose in both worlds. She is equally passionate about body positivity - "I understand my body and love it for what it does" - as she is about drawing attention to global issues, and uses the platform she has gained as a model to draw attention to the latter.
A millennial, Laura is part of a new generation of women who are merging art and activism, who are effortlessly weaving social justice causes into their everyday lives.
At her core, the UOW alumna is an eternal optimist (her shirt - stating Stubborn Climate Optimist - says it all). She believes that the key to solving the problem of plastic pollution and ensuring a healthy, sustainable future for our planet.
"I love seeing people who are just going out and making a change. They share their stories with me. They are then teaching the people in their sphere of influence and it becomes exponential. Even if you just use your reusable coffee cup or bags, people see you do it and they catch on.
"The most important thing is making a difference to the people and to the world around you."