The big question students are asking after a year like 2020, is what will being a uni student look like in 2021?
---
There's a lot to get your head around when starting uni: What's the difference between a tutorial and a lecture? How many hours a week will I be in class? What do I wear on the first day?
Don't fret, the first-year student FAQs is a great resource for all your questions (though it's probably best to call a friend for outfit advice).
The big question is very different this year though. So we're going to answer it here for you.
At UOW, we're excited to be welcoming students back on campus in 2021, expecting a mix of face-to-face and remote learning as part of the University's 'dual delivery' method. The Uni is working hard to prepare a timetable that maximises the number of on-campus classes, while still prioritising the safety of students and staff. So, in the case of big lectures, where the number of people needing to attend would be greater than restrictions allow, you'll be able to access a live stream from the comfort of your own home.
UOW even won the Australian Financial Review 2020 Higher Education Award for Learning Experience in recognition of our fast and effective transition to remote delivery in the wake of the COVID-19 pandemic. So, you can be sure that with some sound advice, your online learning experience will be tops.
Current UOW students, and now remote learning experts, Misha, Angela and Jono share some insights and tips from their experience below.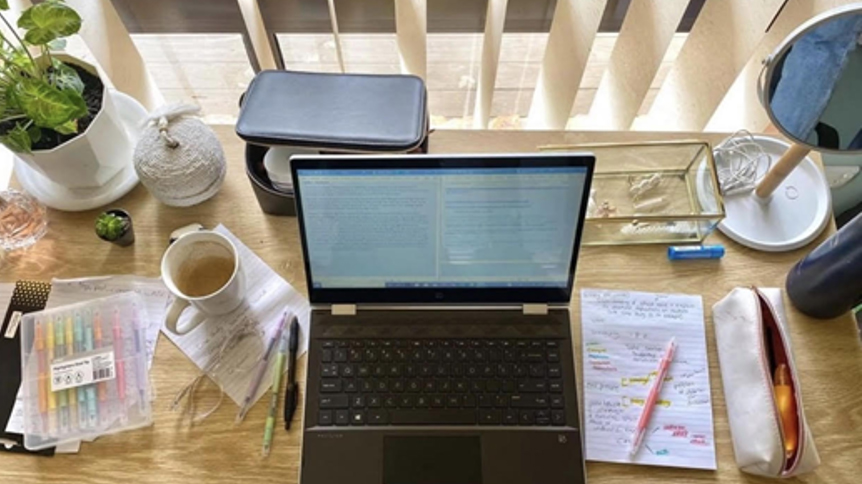 Misha feels like the initial shock of adapting to remote delivery was pretty confusing, but she says making her study space at home appealing really helped. "Sitting by my window, my study spot collects warm sun in the morning, which helped me embrace my study."
She also gained independence and the skills to organise her own time, which will be invaluable for her future. "No longer relying on others, I had to take a step forward in my own learning… giving me new skills that I not only needed but was ready for."
Like Misha, Angela also found the experience taught her a lot. "Learning to organise my day and having a general plan meant I could accomplish the goals I set for myself, which really helped in the long run… I got used to my routine, picked up a new hobby and started to enjoy the experience."
Angela says that remote learning was actually pretty fun in the end. "I guess I had assumed my learning would get harder online, but it actually ended up being easier."
Jono seems impressed by how well it all worked. "I've found that basically any effort I have put into my subjects has been matched or exceeded by the input of my tutors. In my experience, engaging with the classes has made the experience of remote learning very rewarding."
Jono also emphasises the importance of maintaining a study/life balance, as learning from home can mean you start mixing home life with study life, and vice versa. "I've found giving up everything to focus on study is largely unsuccessful. I try to make the time and effort for family, friends and sport, on top of work and study commitments."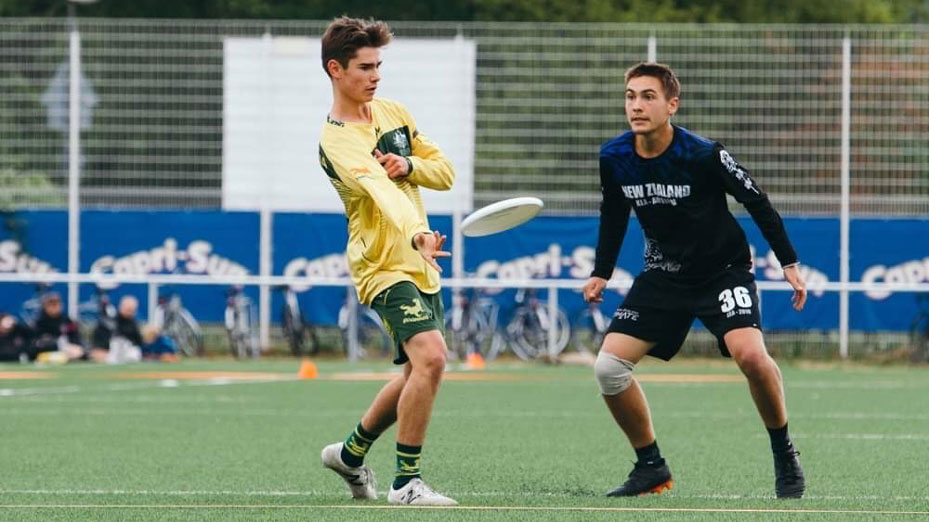 Another great way to maintain a healthy balance is finding ways to get involved and make the most of your time on campus. "I'm a part of the UOW Ultimate Frisbee Club who were very welcoming to me in my first year," says Jono. "I was lucky enough to travel to the Gold Coast [pre-COVID] to compete at the Australian University Games. This was one of the best experiences of my life. Like many of the clubs at UOW, the UOW Ultimate Frisbee Club has bounced back after lockdown and is now hosting fun events and activities."
So, no matter if you're experiencing the luscious campus vibes, hanging out with friends and getting involved with the activities available to you, or knuckling down for some online learning and group work at home, your UOW student experience promises to be pretty great in 2021.
If you need support for any mental health issues, including stress, UOW's free and confidential counselling service can help.
Thank you to student contributors: Misha Tillson, Angela Oria and Jono Keyes
Future student news to your inbox
---
Want to stay up-to-date with news, stories and info about studying at UOW?