Through hard work and hustle, David James Young has become one of the best young music journalists on the scene. But it has not always been easy.
---
All David James Young ever wanted, all he ever dreamed of doing, was to write about music.
It has been his drive since he was very young, connecting with the music of The Wiggles and Sesame Street as a toddler. At the age of 11, he attended his first concert, The Cruel Sea, with his Dad, and at 15, he began to write about music. It would be a few years before he was published for the first time, but those first seeds of a budding music journalist were sown at a very early age.
Growing up in a small village, Cambewarra, on the NSW South Coast, though, can from the outside seem limiting to a young writer. Big-name acts don't often roll into regional areas, and the world of music journalism, of NME and Rolling Stone, can seem far away.
"All I've ever wanted to, all I've ever been good at, is knowing about music," David says now. "I loved writing, so in the Venn diagram between those two things, it was music journalism. That's all I wanted to do.
"I come from a place that is pretty working-class. For those who were assigned male at birth, the typical thing to do is get an apprenticeship, get a trade, do some sort of manual labor, or do what your father did."
That is why it is all the more impressive that David has not only managed to break through in a notoriously difficult industry, but he has done it before reaching the age of 30.
Through hard work, hustle, and a sheer love of music, he has become one of the best young music journalists today, interviewing up-and-coming musicians and legendary figures such as Death Cab for Cutie, Blink 182, Mick Fleetwood, Liam and Noel Gallagher (but not at the same time), Liam Finn, You Am I, Thelma Plum, and many many more. David's work has been published in some of the biggest mastheads and he also produces two podcasts, also focused on music.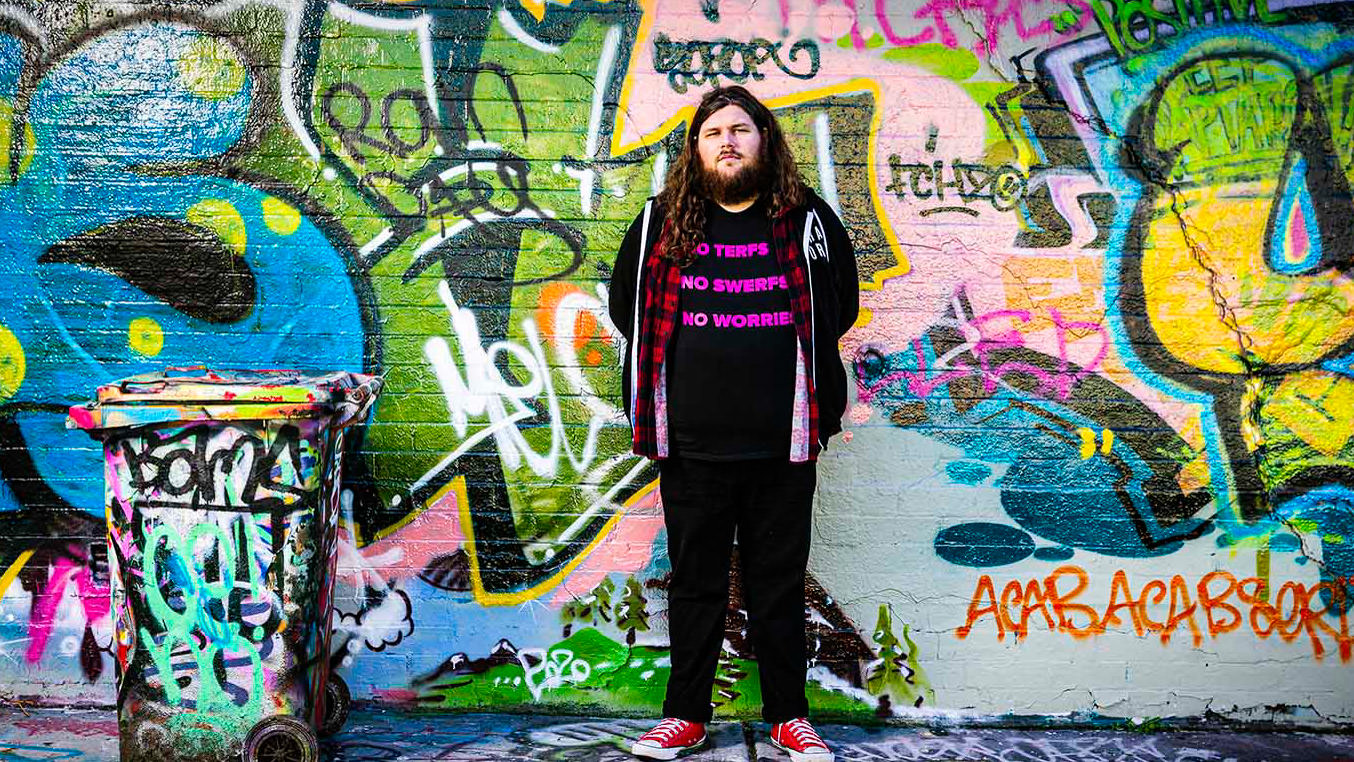 After finishing high school, David received a ATAR that, for all intents and purposes, he said should not have landed him a spot at UOW. But his drive and his portfolio of writing gave him a foot in the door and then a seat at the table.
"Thankfully, UOW were open to having someone like me," he says. "I showed them what I wanted to do and where I wanted to go."
He enrolled in a Bachelor of Journalism and found himself surrounded by the students who were pursuing the cut and thrust world of news journalism. But David found his place and focused on his goal of becoming a music journalist, finding support in his lecturers like Shawn Burns and Sue Angel.
"The people I worked with were fantastic. They were really passionate about what they do. They were training us like news cadets, but once they knew what I was interested in and focused on, they were really understanding and supportive and helped me as much they could. I'm so thankful for teachers like that."

David found out he has Asperger's Syndrome, a condition on the autism spectrum, as a child. He started asking more questions about Asperger's in his late teens, and with more knowledge has come a greater willingness to share his story. He describes himself as an advocate for those with Asperger's.
"It's my understanding that I am the only Aspie music journalist in Australia," he says. "I have encountered other people in the arts who are on the spectrum, including [musician] Ladyhawke, [The Vines guitarist] Craig Nicholls, and [comedian] Aaron Gocs, but no other music journalists. I hope I'm wrong, but I also hope that what I'm doing shows to any Aspies who may want to do this that it is achievable."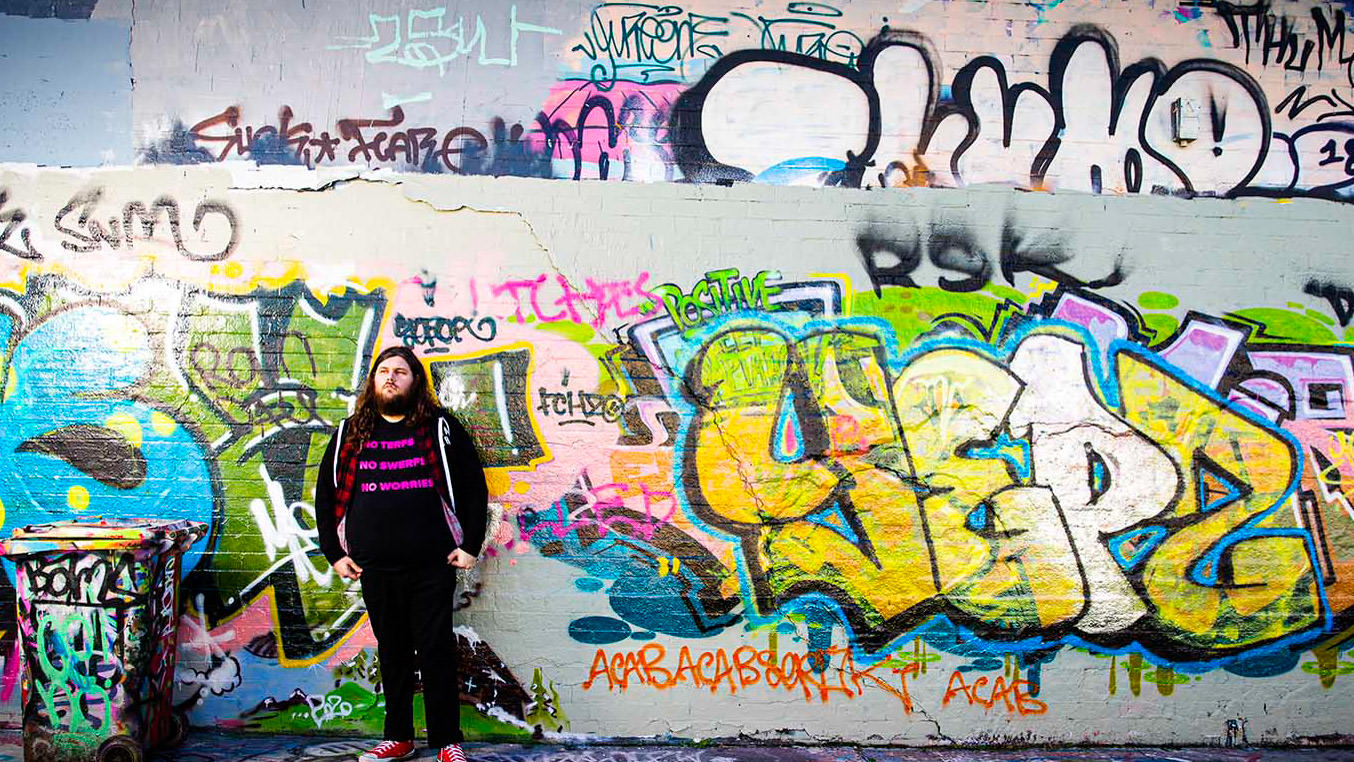 One of the highlights of his career, so far, has been the chance to interview Ben Gibbard, the lead singer of American alternative rock band Death Cab for Cutie, which "was really huge for me," David says. Also, he was thrilled to chat to Brendon Urie, lead singer of Panic! At The Disco, a band that were "very formative for me in high school".
"I've been genuinely surprised and impressed by the way people conduct themselves in interviews," David says, of talking with some of music heroes. "They end up being completely different to how you imagined they would be. Interviewing someone is an equaliser, you take this person down off that pedestal and talk to them person to person."
Chatting to David is like taking part in a far-reaching and in-depth lesson on the history of music. His knowledge is vast and close to the surface; the conversation can move from country to R&B and hip hop, across to the legacy of Fleetwood Mac and The Eagles, touching on the Australian Indigenous music scene and his love of indie rock.
As well as a talented critic and reviewer, he is a musician too, helming his own band Nothing Rhymes With David.
But it is difficult to write about David's career without also touching on the long shadow that COVID-19 has cast over the arts industry. Musicians, particularly, have been devastated by the events of 2020, with the double hit of losing their touring income without significant government support.
For David, who attends around 250 gigs a year (you name the band, and chances are David has seen them or interviewed them), it has been heartbreaking to watch the industry he loves crumble around him. A passionate supporter of Wollongong's live music scene, he has been doing what he can to help, donating to Support Act, a charity delivering crisis relief to artists, crews and those who work in the music industry.
"It has been a really tough time, it has really impacted me emotionally and mentally," David says. "Living in an area like Wollongong, which has already dealt with so much, it is a real kick in the guts.





"Sydney and Melbourne can recover, there's a venue on every corner. But for musicians and their support workers in regional areas, there is no guarantee that there's something on the other side of this.
"It's not just my livelihood, it's the livelihood of my friends, of all the musicians I am close with, of their communities and support crews. It takes a village; it's the managers, the people who run the venues, the people who work at the venues, who are the first to arrive and the last to leave.
"In times of crisis, like the bushfires earlier this year, artists and musicians are the first to help and to donate their time to raise money for others. Yet the arts are seen as non-essential, as a luxury, which is absolute bullshit."
When asked what he hopes to do once the pandemic ends and once the music industry (hopefully) is back on his feet, David says he has already overcome considerable obstacles to achieve his dream and he could not ask for anything more. He is thrilled to working in the industry he loves, writing, creating, and staying connected to music.
"Being a music journalist is all I've ever wanted to do. I'm doing that now. It hasn't been easy, I've faced my fair share of stuff, as much as anyone else.
"But I have no loftier ambitions that what I am doing now; sharing music I can about, channeling that through my writing and my podcasts, and making my own music."