The University of Wollongong is working to effect change on a global level, with the United Nations' Sustainable Development Goals providing a roadmap for creating a better world for all.
---
Imagine a city with drought so fierce the taps have run dry. Unemployment lines are long with disadvantaged youth and household waste piled into mountains at the local tip.
A bleak scenario perhaps, but not for 20 University of Wollongong (UOW) students who were recently tasked by Illawarra industry mentors to get creative with no boundaries or constraints to tackle each issue head-on.
"It was fascinating to see students from a mix of disciplines from law to engineering come together to work cohesively towards solutions for what are essentially global problems," says Dr Belinda Gibbons, a Senior Lecturer in the Faculty of Business at UOW.
She raises the student challenge (#Act4SDG Change) as an example of the transformational impact the signing of UOW's commitment to the United Nation's Sustainable Development Goals is having on the entire university and its connections with the broader community.
The UN adopted the 17 SDGs in 2015 to set the 2030 agenda for protecting the planet and improving lives throughout the world. They replaced the Millennium Development Goals adopted in 2000, which were aimed at mainly developing countries.
The SDGs touch on a range of social and environmental issues from ending poverty to affordable and clean energy.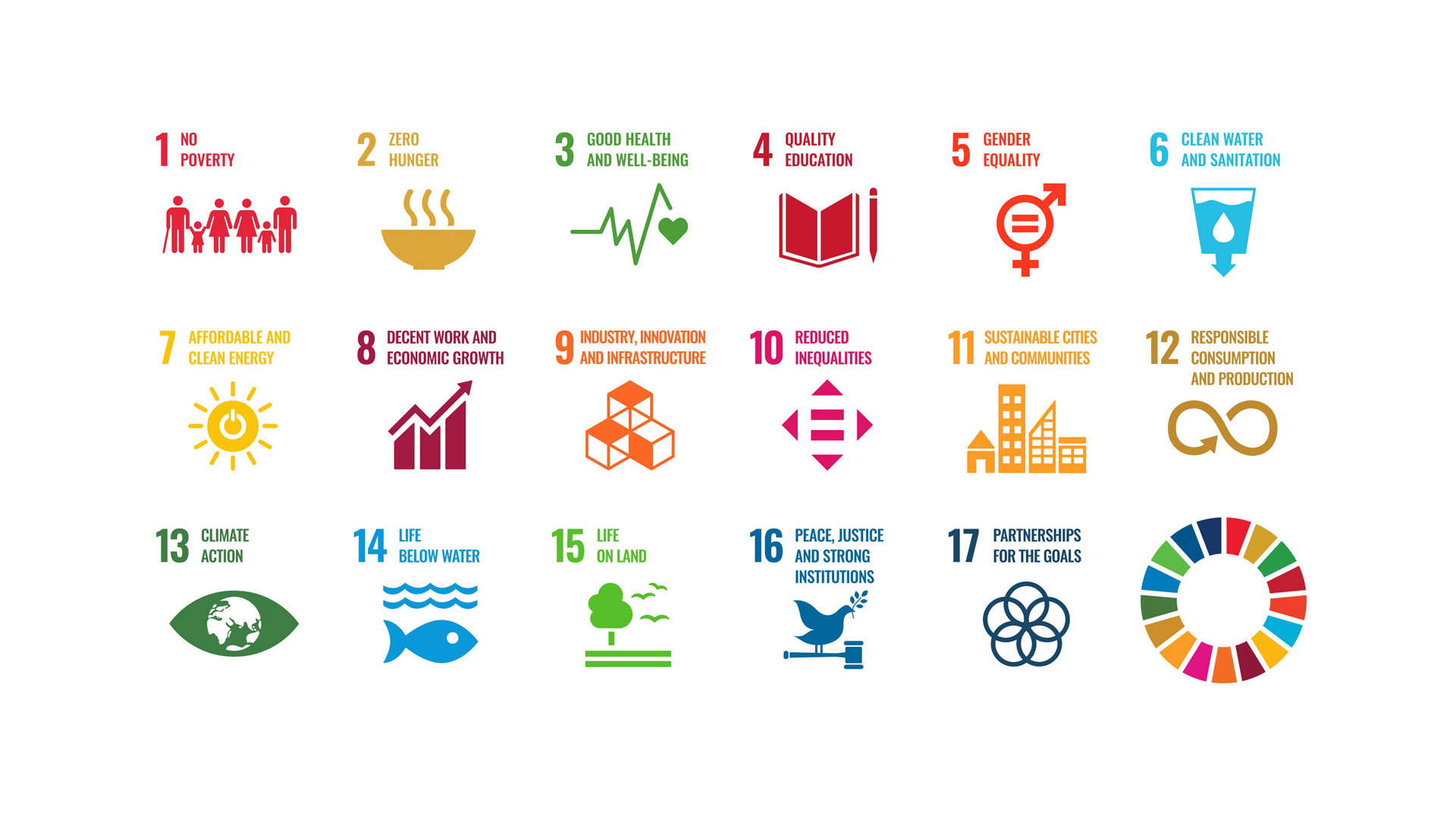 A recognised advocate for sustainability in education, Dr Gibbons has a lead role in helping to generate the SDG conversation within and beyond the university with the aim of turning words on paper into action that makes a difference.
"As a signatory to the SDGs we support and promote those goals in everything we do from classroom discussions, research and governance," she says.
The Global Challenges Program is spearheading the efforts to address the Sustainable Development Goals. The innovative, multi-faceted program recently joined the Sustainable Development Solutions Network, and is weaving the SDGs through almost all its interdisciplinary research.
Dr Tamantha Stutchbury, Program Director of Global Challenges, said the SDGs were the perfect framework through which to harness the capabilities of UOW's researchers and partners.
"We are in a period of transition; the world around us is changing and this will present immense challenges for how we live and work, for our health, environment, communities, industries and the future our children will inherit.
"We understand the need to play our part in a global movement toward change, and the Sustainable Development Goals present a blueprint for make a true, tangible impact across all levels of society.
"Over the next decade it is critical that we bring together researchers and people from all backgrounds, that we focus on what our University is able to offer at a global level and improve our ability to adapt."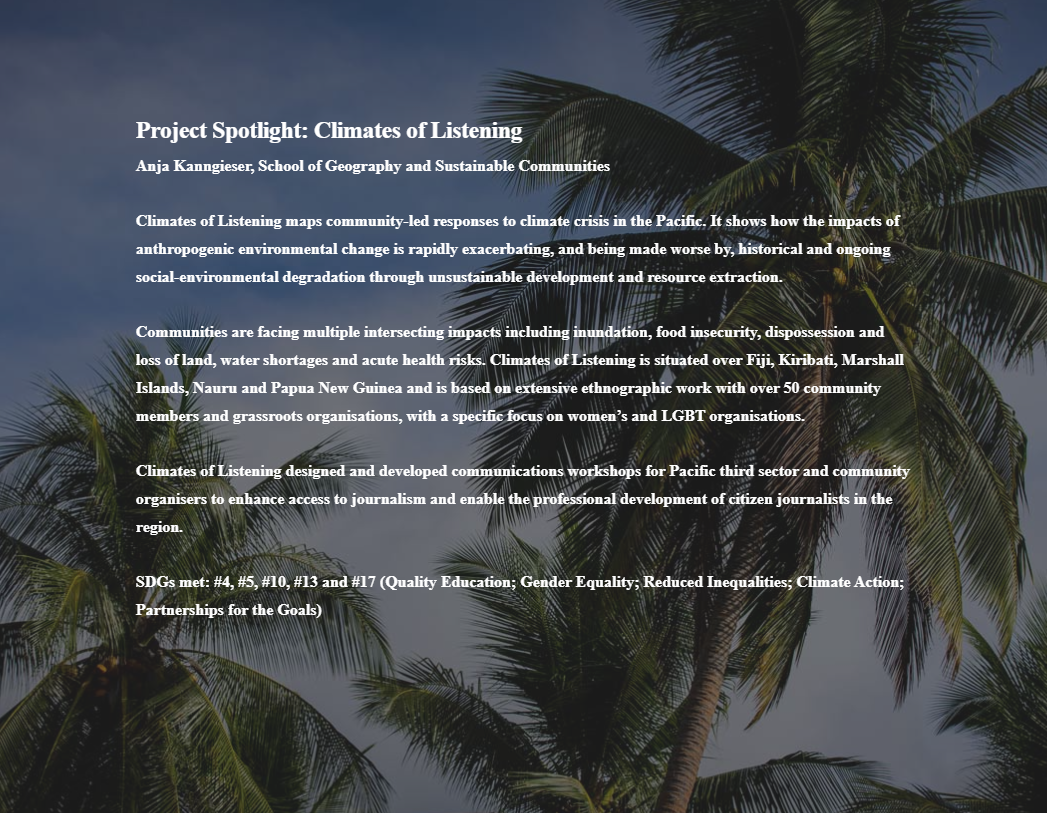 It also involves iAccelerate, UOW's incubator and start-up accelerator, which is implementing an SDG assessment of all resident start-ups (currently more than 60) from 2020 and will also be issuing a consolidated annual review of progress. It is working with UOW's Sydney Business School to create an SDG toolkit and assessment process.
Each goal has set targets - 169 in total - which provide measures for each country to be assessed in an annual SDG Index Report.
Creative arts student Xavier Harvey, who took part in the #Act4SDGs Change challenge, describes it as a useful learning curve.
"I've always been interested in work that protects the environment but a lot of us in the challenge didn't know much about the goals to begin with, so it was the perfect way to engage," she says.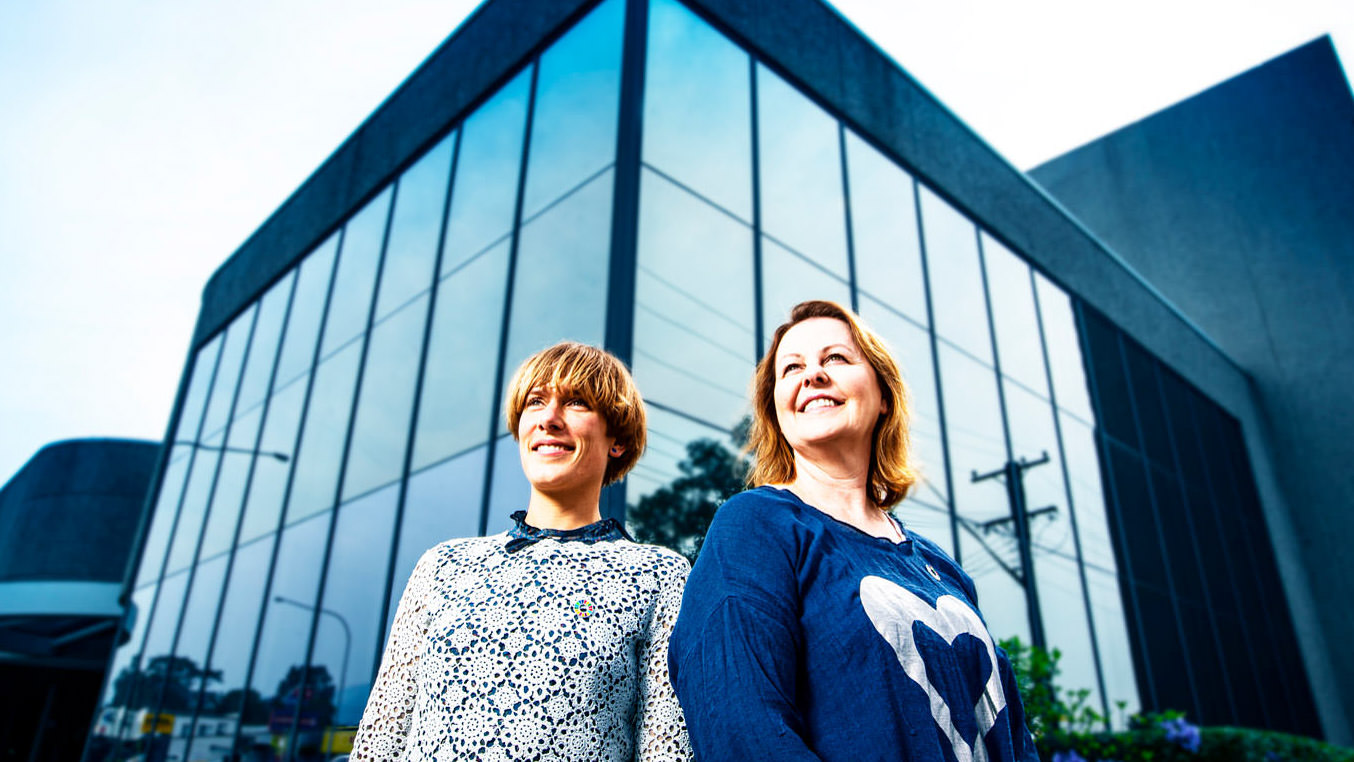 Berbel Franse, from Food Fairness Illawarra, and Dr Belinda Gibbons are working together on the Sustainable Development Goals. Photo: Paul Jones
Xavier and her four teammates were asked by the social enterprise Green Connect to find solutions to high unemployment among refugees and disadvantaged youth in a way that aligned with one or more of the SDGs.
"Our idea was to turn Wollongong into a model green economy with a three-step roll-out," she says. "We were from various disciplines so we all had strong ideas and different ways of thinking about things, but the common goal united us.
"Presentation day was exciting with all four teams pitching their ideas to the individual organisations we were matched with who gave us constructive feedback."
As an educational exercise, Xavier says it taught her much about collaboration that she could carry forward in her career.
Isabella Todd, a conservation biology student who was on the same team, says it was one of the most productive group spaces she had ever experienced in her two years at university.
"As a science student I don't get a lot of exposure to business skills so working with an organisation like Green Connect was great and I learned new skills like developing a pitch which I've never had to do before."
View this post on Instagram
When the SDGs were adopted in 2015 there was some concern among academics internationally that the scope was too broad to maintain interest and momentum.
This issue was acknowledged by United Nations Secretary General Antonio Guterres at the Inaugural Sustainable Development Goals Summit in Malaysia:
"We need ambitious action from all sectors of society. Despite some important progress, we are off track. Deadly conflicts, the climate crisis, gender-based violence, rising hunger and persistent inequalities are undermining efforts to achieve the Goals by 2030. To leave no one behind, we need partnerships, resources and innovation."
Dr Gibbons fully supports the idea that partnerships are crucial for success. Her mantra is 'partnerships and more partnerships' as she vigorously targets schools, businesses and government bodies to help raise SDG awareness.
"Our university partners with people all the time but on a traditionally transactional basis. What we need are transformative partnerships across the sectors that allow for discussions that have not occurred before, ones that challenge our way of thinking," she says.
Berbel Franse, Healthy Cities Illawarra's promotions officer and Food Fairness Ilawarra co-ordinator, says the partnership with UOW is essential to reduce food insecurity, a problem that is more serious in developed countries than most people realise.
"It affects an estimated 21,000 people in the Illawarra alone," she says. "This number represents 7.2 per cent of the region's population which is higher than the state average of 6 per cent."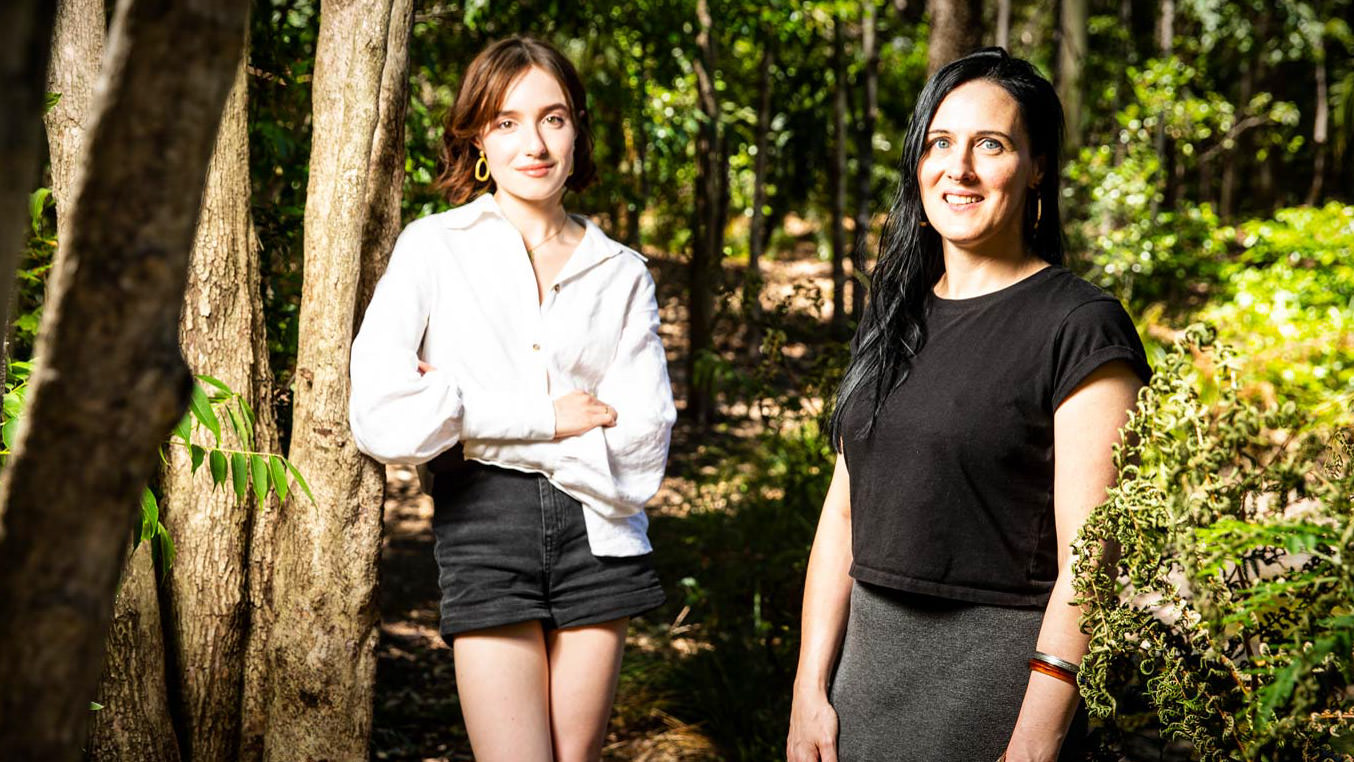 UOW students Isabella Todd and Xavier Harvey, who both took part in the #Act4SDG Change challenge at UOW. Photo: Paul Jones
Food Fairness Illawarra is a community coalition led by six key organisations, including UOW, which aims to connect organisations working across the food system and to put food fairness on the political agenda.
The vulnerable include refugees, the elderly, the homeless and university students who, for different reasons, often lack the nutrition they need to lead healthy lives.
"Some people don't have the resources to buy nutritious food and mistakenly think the best they can do is fill their belly with cheap take-aways," says Ms Franse.
"In the case of the elderly they can often feel quite alone after, say, a partner passes away and they don't know how to cook or they don't enjoy cooking any more. Refugees can find it difficult to navigate a new food system where supermarkets can be confusing and stacked with unfamiliar products or products that are not culturally appropriate."
Ms Franse says the SDG goal of zero hunger is the ultimate aim, and partnership with UOW provides the necessary diverse knowledge and research to achieve that.
"The university's research identifies issues related to food insecurity and also supports funding opportunities to get things done," she says. "We can't achieve our goals alone because food fairness is such a complex issue that involves housing, financial situation and education."
As part in the relationship, Food Fairness Illawarra and Healthy Cities draws interns from the university.